Vegan Garden Veggie Quiche with Cheesy Crumbs - make this oil-free quiche with a shortbread crust and a cashew cream filling with tofu and vegetables like broccoli, carrots, zucchini topped with delicious, cheesy nut crumbs. This vegan quiche recipe is perfect for using veggie leftovers. vegan | oil-free | sugar free | milk-free | lactose free | plant-based | vegetarian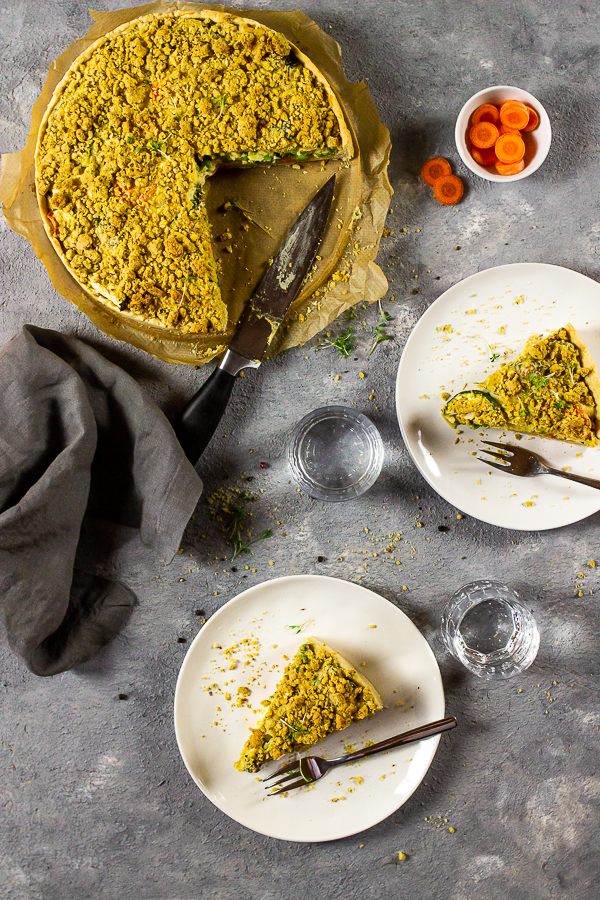 Vegan garden-veggie quiche with perfect filling
As you probably know, a quiche is anything but vegan. But to make a delicious vegan garden-vegetable quiche, you do not need much and super tasteful. Have you already seen my onion cake recipe? There I also use silken tofu like in this recipe. I've tried a lot from chickpea flour to yogurt, but none has convinced me as much as the silken tofu to create a true-to-the-original filling. Now the question arises, are you interested in a egg replacement cheat sheet? Then let me know in the comments below
Meal Prep with this vegan garden-veggie quiche
If you are like me and you do not want to prepare fancy meals on busy days, then this quiche is perfect for you. The garden-veggie quiche is easy to freeze and tastes freshly baked just as well as on the first day. You can bake the quiche and then freeze or freeze before you bake it. We have e.g. a relatively large freezer and there I like to freeze sauces (such as this tomato sauce) or other dishes that I prepare in larger quantities, I have always some on hand.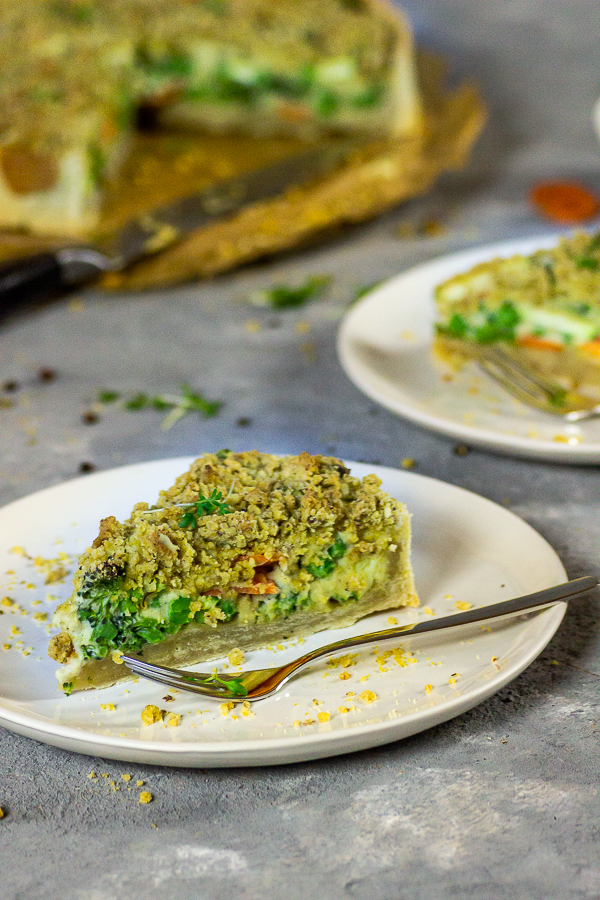 You'll like this vegan garden-veggie quiche. It is:
easy to prepare
tastes like the original
also convinces non-vegans
Oil-free and thus whole food plant-based
You like this vegan garden vegetable quiche, then you should definitely look at the following recipes: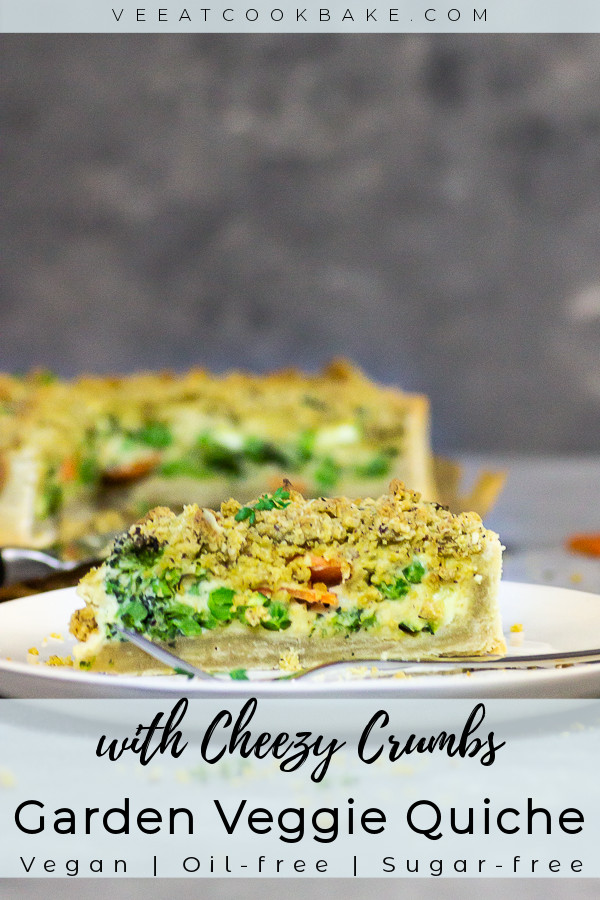 ---
Have you tried the recipe?
If you did it, be so nice ♥ and let me know by rating the recipe and writing what you think about it. Tag me on Instagram or Facebook too. I am @veeatcookbake and my hashtag is #veeatcomforts. So that I can see your creation. Did you know you can add photos on Pinterest under the recipe Pin? I can't wait to see a photo of your creation there. You find me with VeeatCookBake.
---
---