Vegan raspberry cream dessert without mascarpone or curd.
When you have invited guests and want to prepare a special dessert without much effort, then you should definitely make this sweet Raspberry Dream dessert without refined sugar.
Your guests will not even notice that this dessert was prepared without dairy products.
And the best thing is, you have found a simple and quick recipe that will enchant your guests and is gluten-free and whole food plant-based friendly.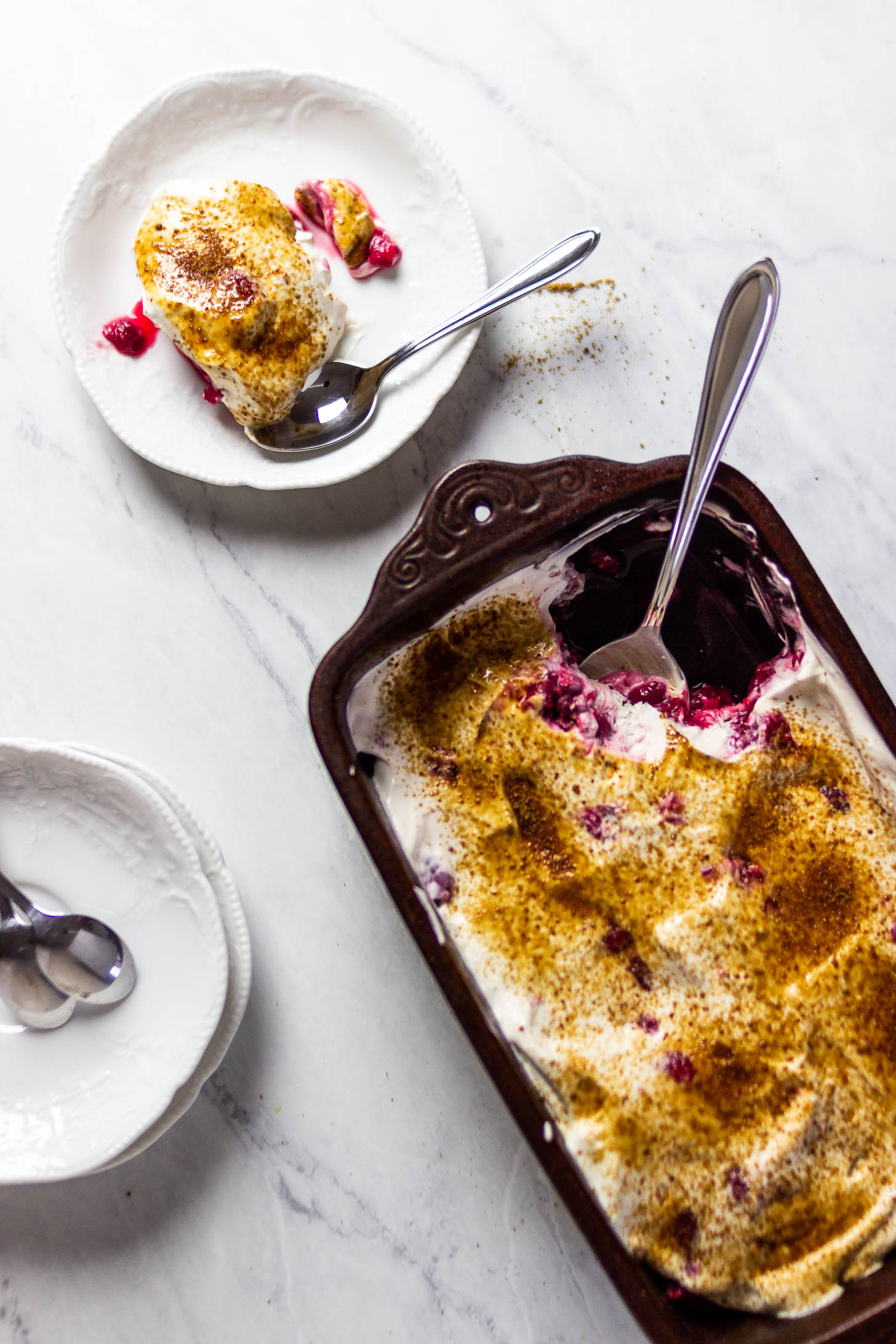 As an Amazon Associate, I earn from qualifying purchases. This post may contain affiliate links. Read More
This dessert is one of my favorite desserts when it comes to birthdays or other occasions.
The vegan raspberry cream dessert won't just be popular with your guests and taste refreshing for buffets, but this dessert is also prepared in a jiffy.
Ingredients
With this vegan raspberry dessert, you do not need a lot of ingredients and just a few minutes to prepare your dessert.
For one, you need frozen raspberries, coconut cream, the solid part of coconut milk. We also need vegan yogurt and coconut sugar.
If you do not have coconut sugar, you can use raw cane sugar as well, if you have it.
You can find the exact quantities in the recipe card below.
How to make
Take a sufficiently large casserole dish that you can spread the frozen raspberries on it.
You can also use glasses to prepare the lactose-free dessert, like in the photos.
As a next step, we have to whip up the coconut cream, I like to use a hand mixer or my stand mixer.
When the coconut cream is creamy and has a consistency like a whipped up cream, we stir in the yogurt.
Just before serving, the yogurt is sprinkled with the brown sugar alternative.
If the dessert is not sweet enough for you, you can also mix some maple syrup or other sweetener in the cream.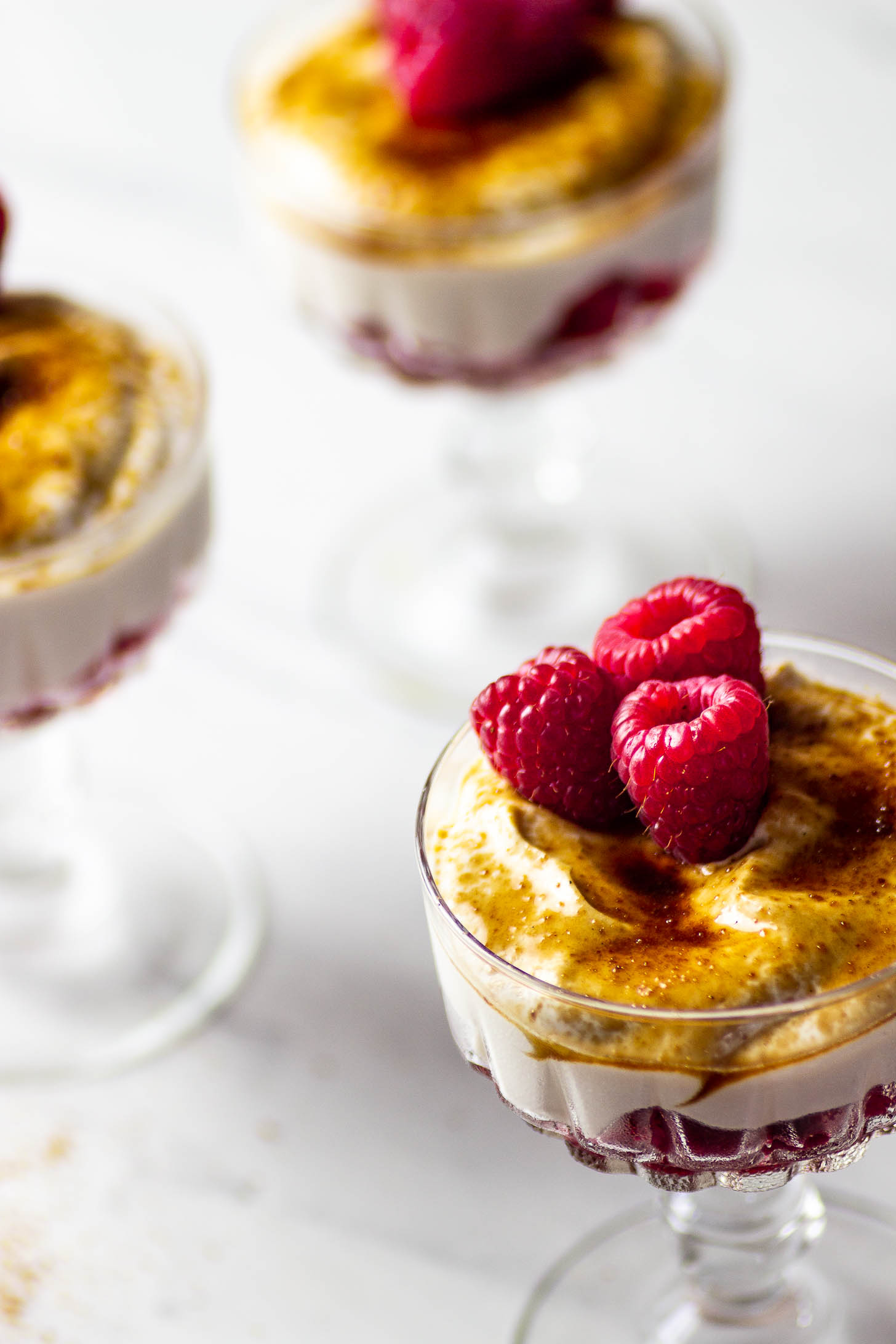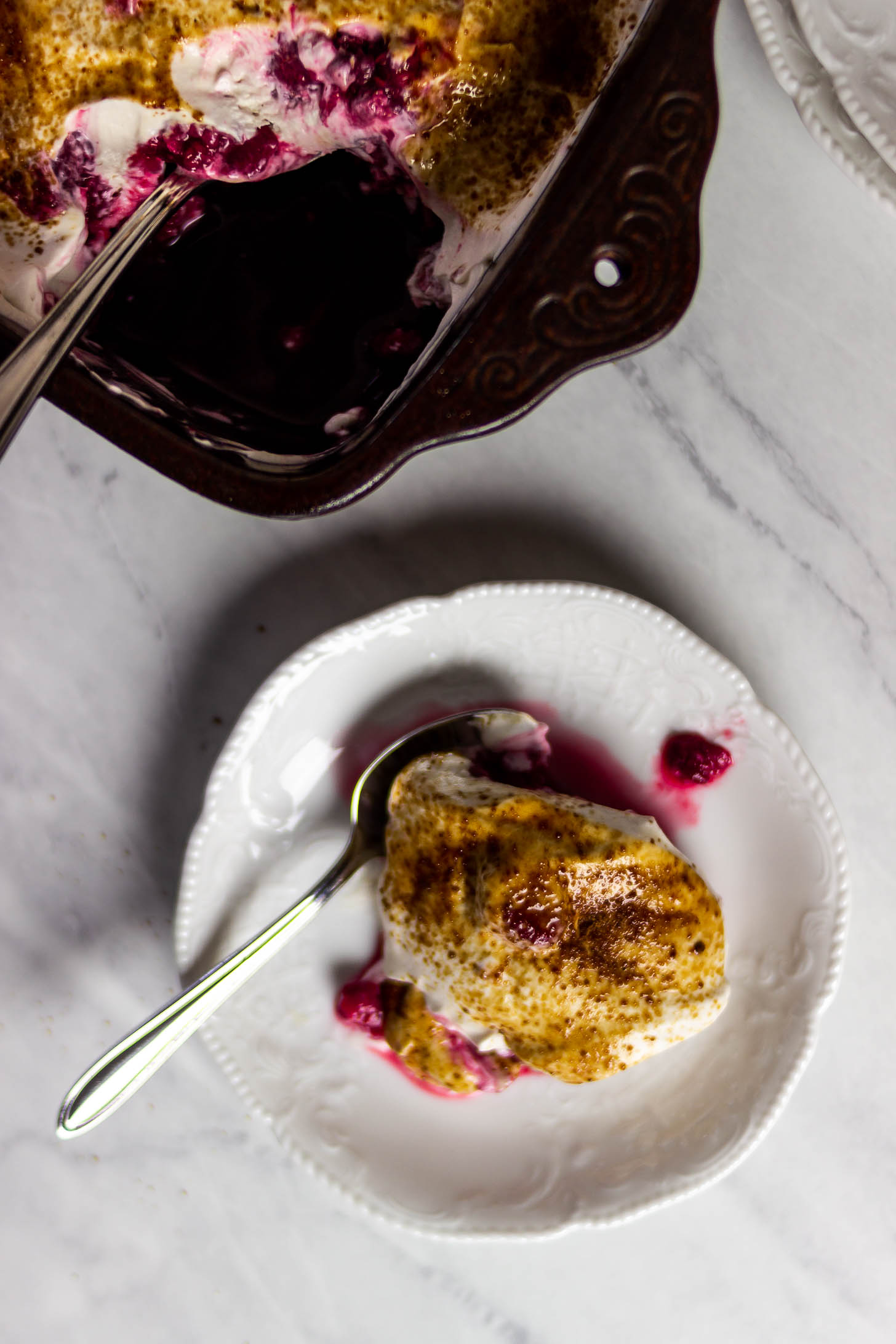 What do I use as a vegan quark (curd) substitute?
The classic vegan raspberry quark cream dessert is made with quark (curd).
As a vegan alternative, I like to take unsweetened soy yogurt or almond yogurt. But other yogurts will work the same way.
What do I use as a cream substitute?
As a cream substitute I use my go-to substitute, the coconut cream. Just put the coconut milk in the fridge for about 24 hours.
The longer the coconut milk stands in the fridge the better.
If you do not tolerate coconuts, then you can also buy a whipping cream alternative from the store like this.
However, such products are highly processed and no longer wholesome.
When should I prepare the vegan dessert?
It depends on when you need the dessert.
If you need this in the evening. Then I would prepare the vegan raspberry dessert in the morning.
If you need it in the afternoon or for lunch, I would prepare it the evening before.
Can I also make the dessert with fresh raspberries?
I advise you to take frozen raspberries.
Because they make the dessert something special. When thawing the raspberries, we get liquid that we need in this dessert.
If you want to use fresh raspberries, you can also freeze them yourself.
Storage
The dessert lasts for 3-4 days in a sealed container in the refrigerator. It tastes best a few hours after the preparation.
More vegan desserts
More Raspberry Recipes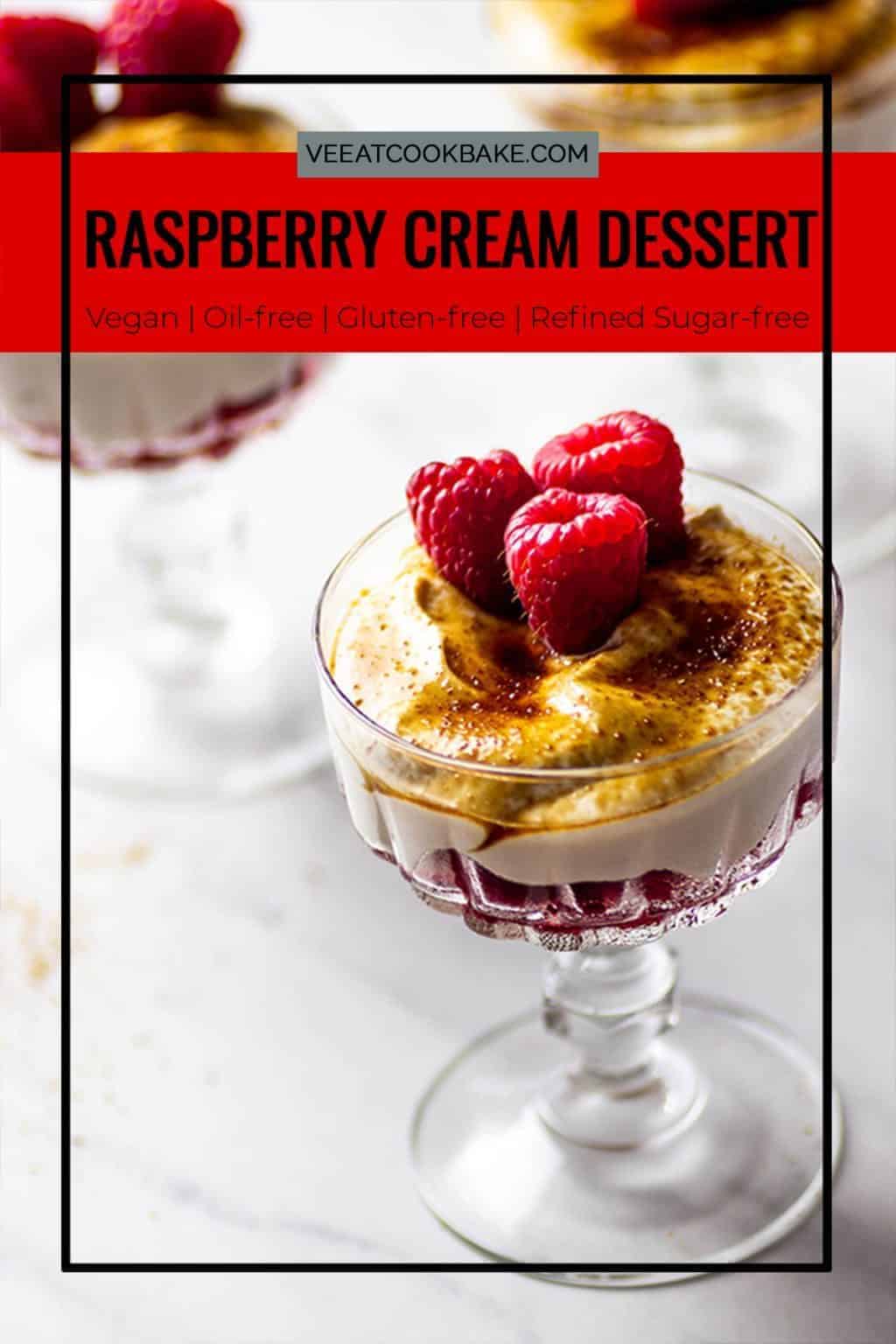 Have you tred the recip
If you tried the vegan Recipebe so nice ♥ and let me knw byrating the recipe and writing what you think about it in the comments.  I would love to see your photo on Instagram orFacebook. To do this tag me with @veeatcookbake andmy hashtag is #veeatcookbake. So that I can see your creation. Did you know you can add photos n Pinterest under the recipe Pin? I can't wait to see a photo of your creation here. You find me with @veeatcookbake