Vegan pesto cream sauce - cheesy and full of flavor like the original.
With this delicious vegan basil sauce you can quickly prepare a tasty pasta sauce without many frills.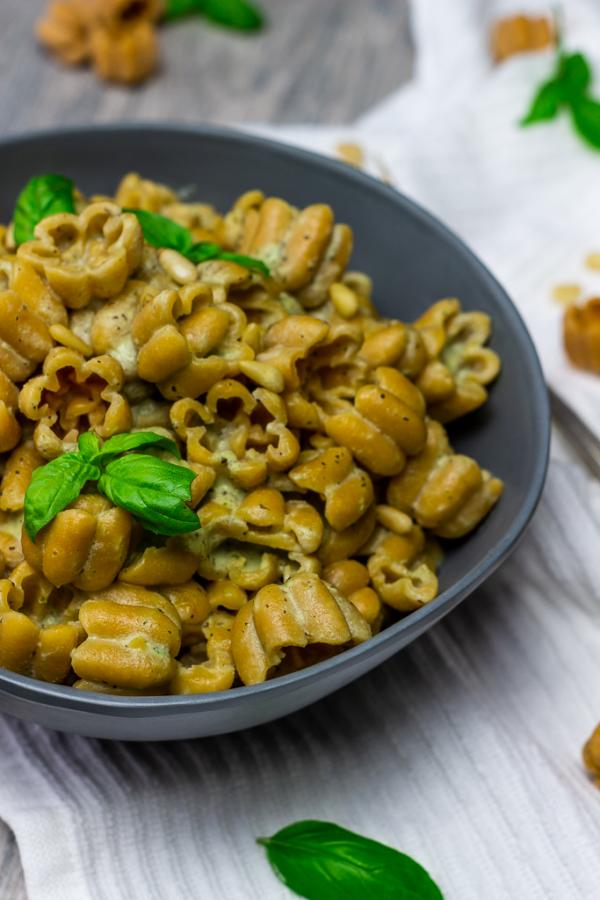 As an Amazon Associate, I earn from qualifying purchases. This post may contain affiliate links. Read More
You only need 5 ingredients and in a few minutes you have created an incredibly delicious and oil-free pesto cream sauce without mayo.
A delicious varied dinner or lunch is perfect for meal prep and freezing. This is a raw recipe and is also great for those who are looking to eat raw vegan.
Eat this Vegan Pesto Sauce with Pasta, Zoodles, Spaghetti Squash or use it as a delicious pizza sauce to prepare a delicious pesto pizza.
If you would like to use this as a dip. Just use less water and you'll get a creamy texture.
Let your imagination run wild and show me your creations with the vegan pesto sauce.
What do you most like to eat with your pesto? Let me know below in the comments, I look forward to suggestions and new ideas.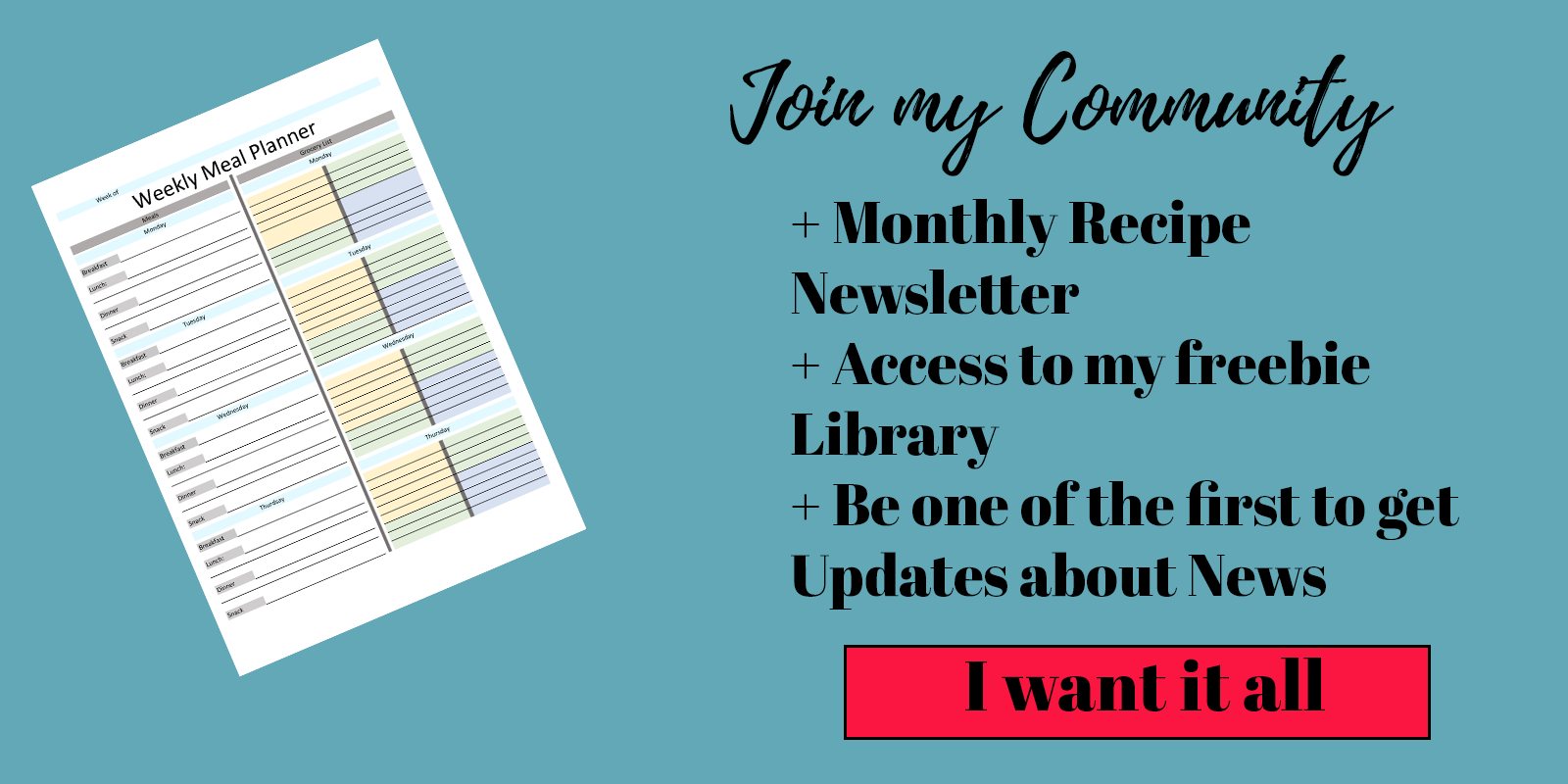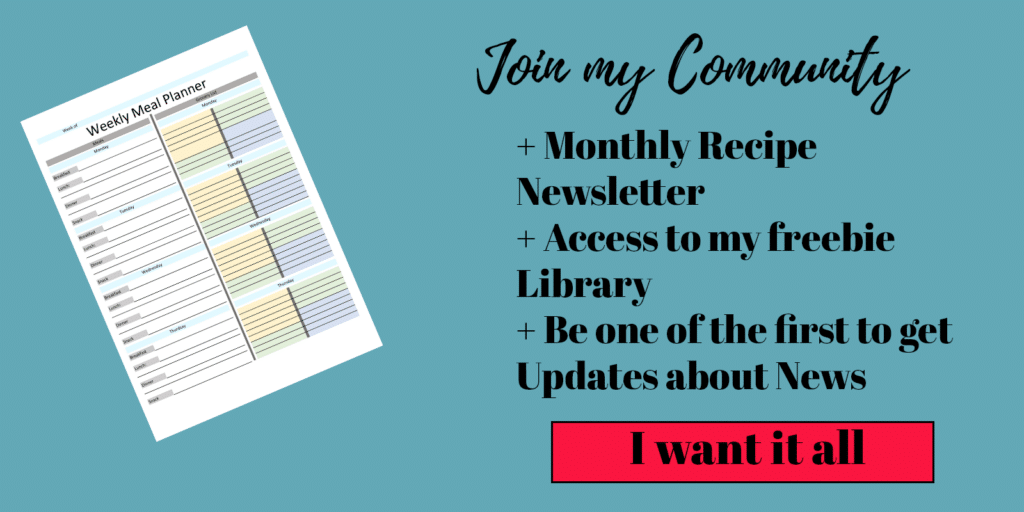 Ingredients

I would like to show you briefly what ingredients we actually use in this creamy basil sauce.
You can find the exact quantities below in the recipe card.
fresh basil leaves
raw cashews or other nuts or seeds such as sunflower seeds
Garlic cloves
Nutritional Yeast
Miso paste
Water or more depending on how fluid you want it to be
Sea salt and pepper to taste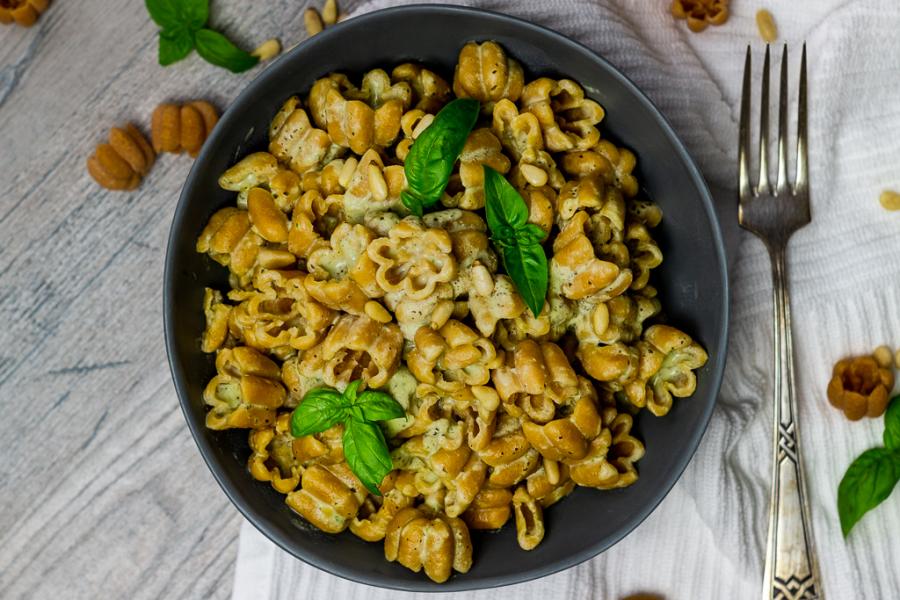 Where does the cheese flavor in the vegan pesto sauce come from?
This vegan pesto sauce without cheese tastes surprisingly like the original.
Are you wondering how I did it?
The "secret ingredient" is actually quite simple: nutritional yeast and light fermented miso paste for a soy free version just leave the fermented product out, but it is giving the final whistle) and the main ingredient in pesto is clearly basil and of course we can use this without any problems.
Here, access fresh and not dried basil to get the delicious, fresh basil flavor in the vegan pesto sauce.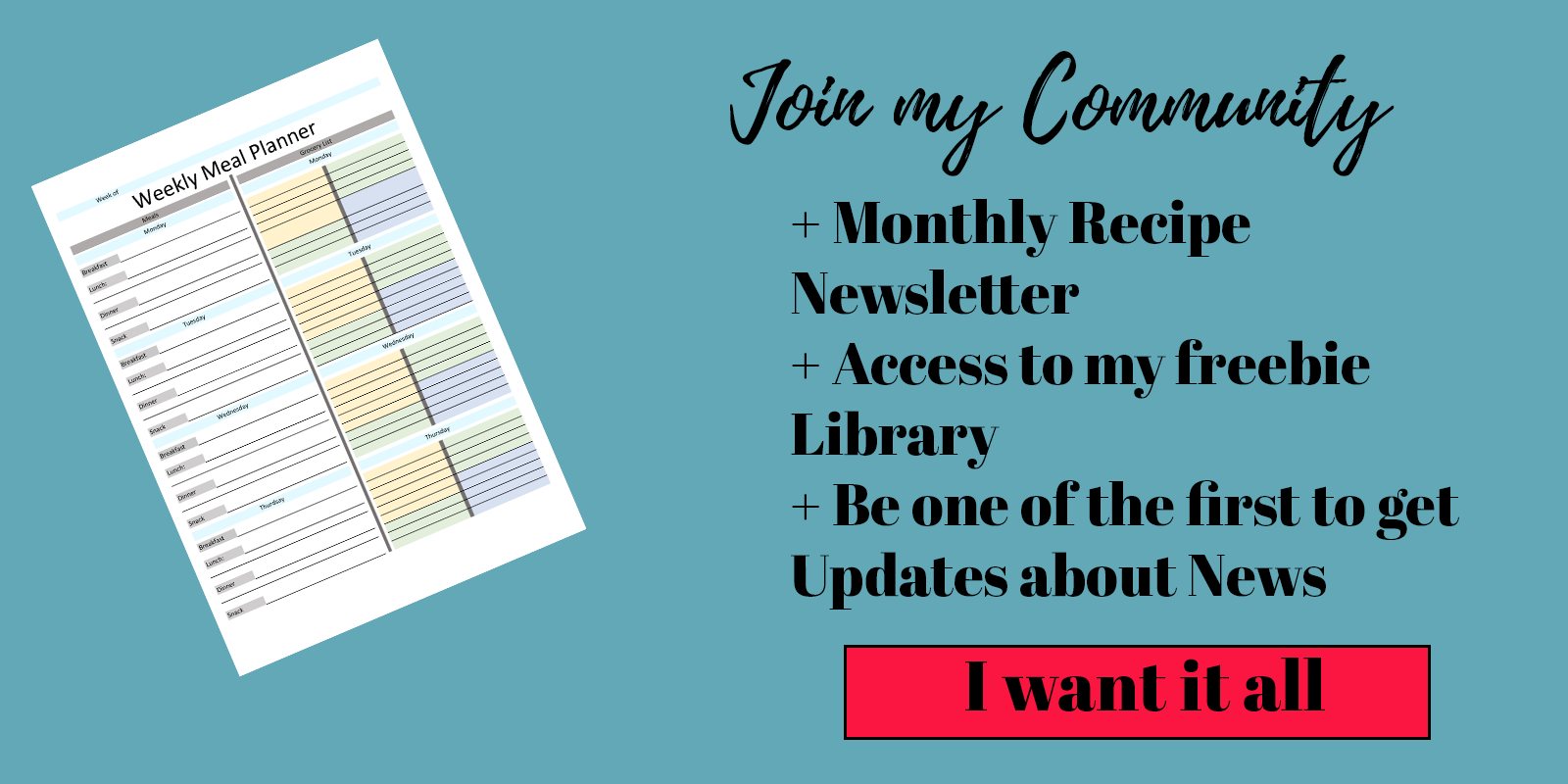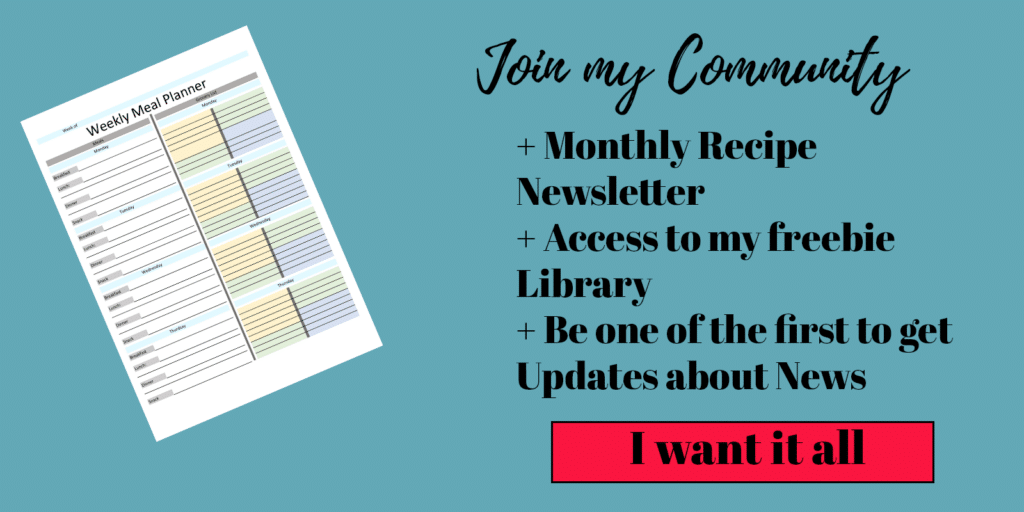 Do you love Pesto? Then you should check out my favorite vegan Parmesan Recipe.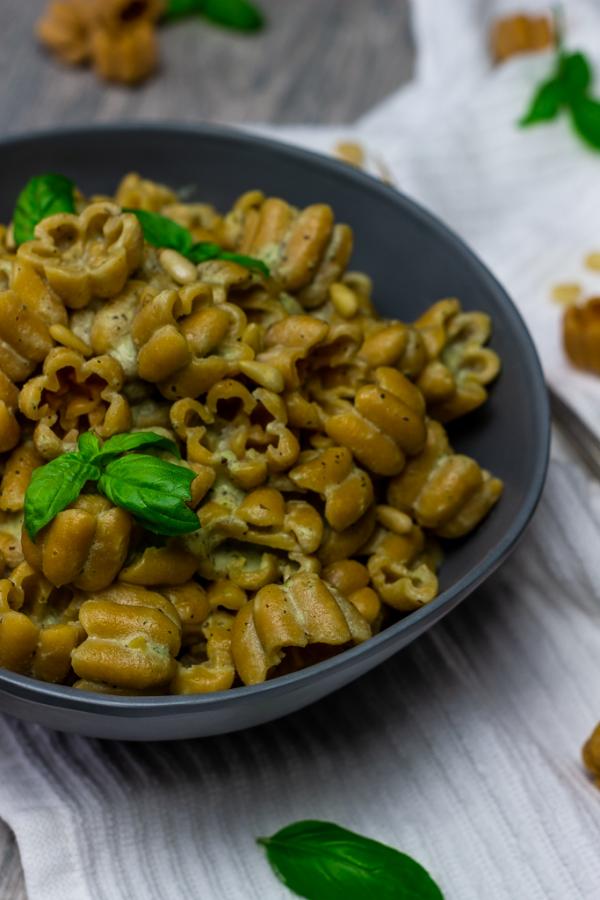 Instruction

You will see, this vegan, creamy pesto sauce is prepared super quickly.
First put the cashews and water in a blender (food processor or blender) and mix until it is creamy.
For the vegan pesto sauce, add all the other ingredients and mix it thoroughly again until the basil has reached the desired size.

Serving options

This sauce is versatile.
You can use the pesto sauce either as a pasta sauce, pizza sauce or as a delicious Buddha Bowl sauce.
Storage

This creamy vegan pesto sauce is great to keep in the fridge. There it stays in an airtight can for about 5 days.
The sauce is kept in the freezer for up to 4 months. There I freeze it in portions. And take them out the evening before and let the sauce thaw in the fridge.
Tips

You don't want to use cashews. Use e.g. Sunflower seeds or almonds.
Try the sauce with purple basil.
Add some tomato paste and eat it with gnocchi.
More vegan dishes

Vegan tomato Alfredo sauce with sun-dried tomatoes and spinach
Do not forget to pin!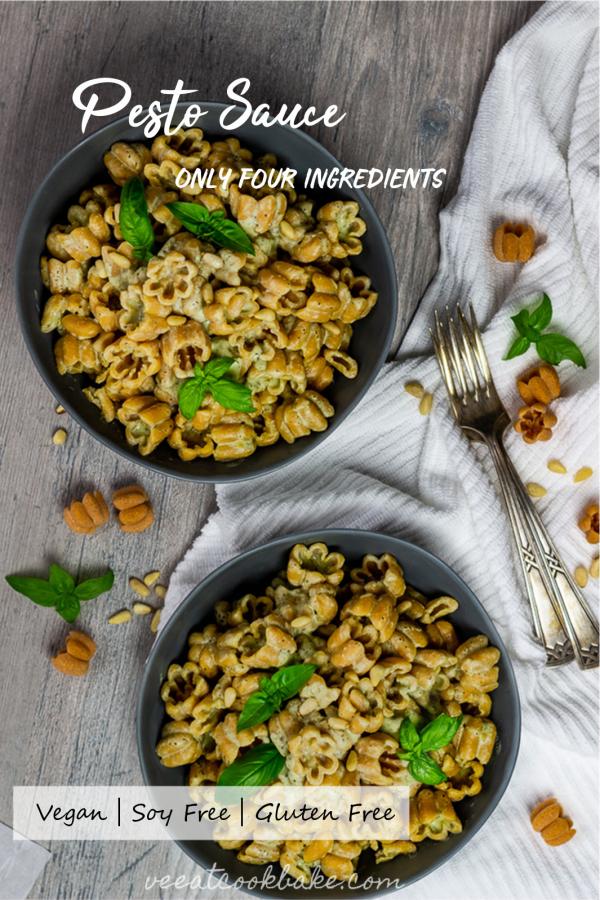 Have you tried the recipe?
If you tried the vegan Recipe, be so nice ♥ and let me know by rating the recipe and writing what you think about it in the comments. I would love to see your photo on Instagram or Facebook. To do this tag me with @veeatcookbake and my hashtag is #veeatcookbake. So that I can see your creation. Did you know you can add photos on Pinterest under the recipe Pin? I can't wait to see a photo of your creation there. You find me with @veeatcookbake.