Vegan lemon spaghetti is super easy to make with a creamy sauce made from white beans, cashews, lemon juice and spices.
This dairy-free pasta dish is a quick and healthy dinner, which is ideal for busy week days. The refreshing lemon taste goes great with the spinach.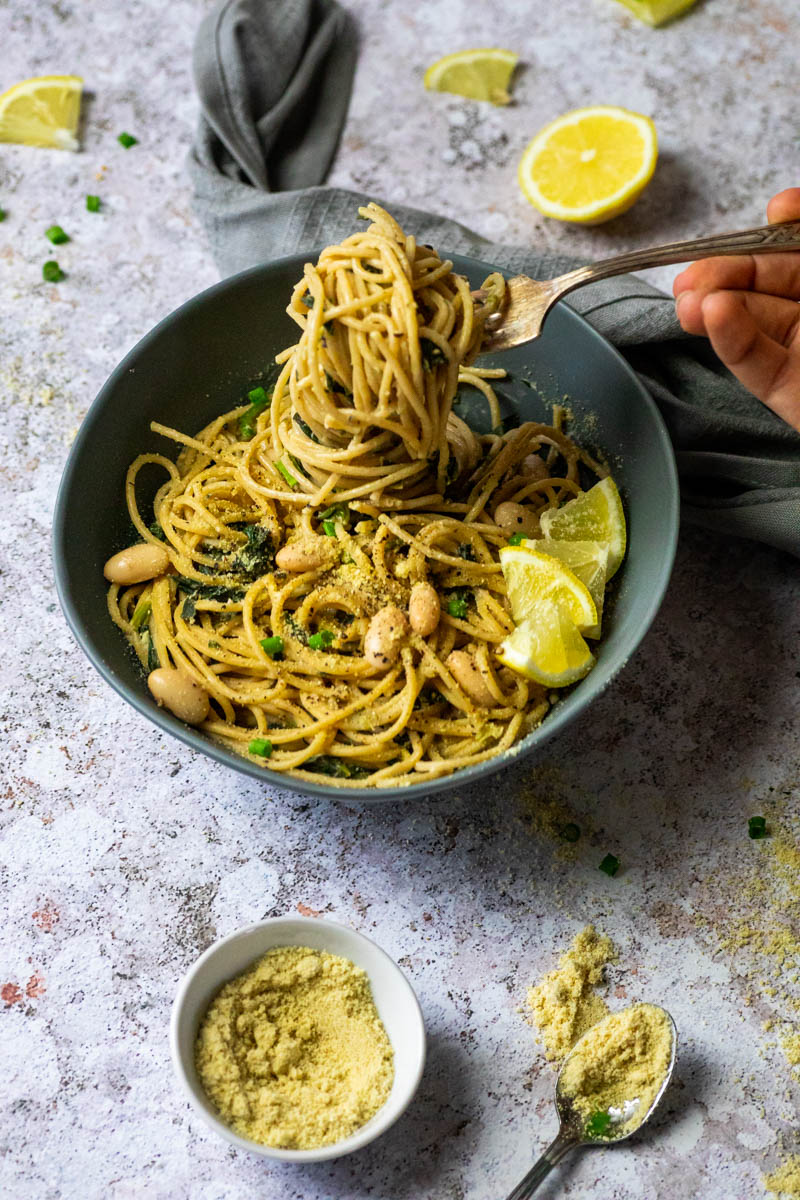 As an Amazon Associate, I earn from qualifying purchases. This post may contain affiliate links. Read More
And you would never guess that the sauce is made from white beans. The dish is also super easy to make in gluten-free with appropriate pasta.
We make a light garlic-lemon sauce to which we add chopped spinach. This main course is not only popular with adults, but my children loved it too. They each ate 2 servings!
You can make this noodle recipe in 30 minutes and is perfect for a quick dinner or as meal prep.
Are you a noodle lover too? I am. I mean I love all kinds of foods. But when you are, this sauce is creamy, garlic, lemony, light, aromatic and a must for all pasta fans.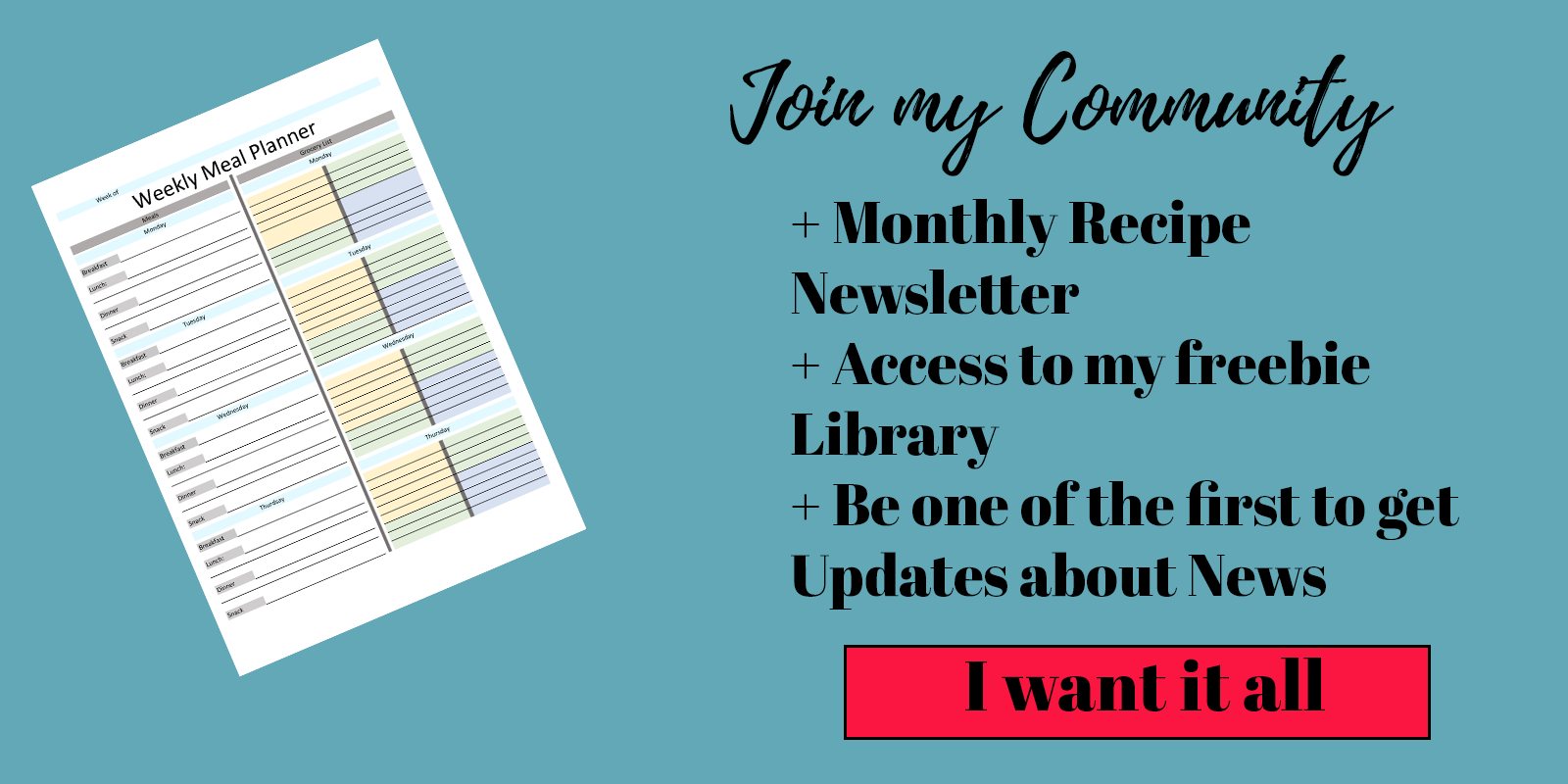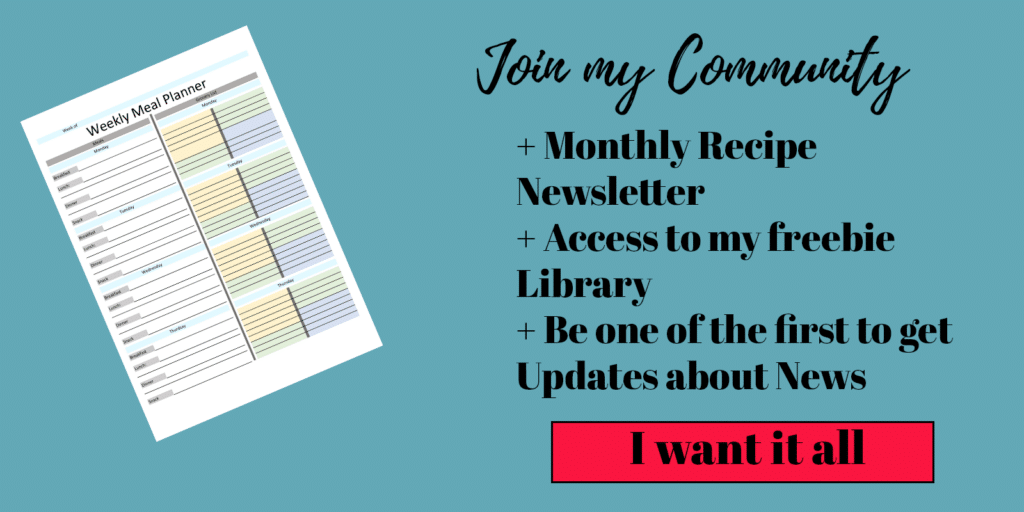 What do I need for vegan lemon spaghetti?
These ingredients are included in this recipe. The exact amount can be found below:
Chopped Garlic
Red Chilli Flakes
Pepper
Frozen Spinach or Fresh Spinach
Cashews
White Beans
Vegetable Broth
Fresh Lemon Juice
Lemon Peel
Vegan Parmesan
Basil and Parsley to garnish
Spaghetti
How do I prepare the vegan lemon spaghetti with spinach?
Start soaking the cashews.
Cook the spaghetti according to the package instructions.
Sieve the cashews and add the ingredients of the sauce to a high speed blender. Mix until you get a creamy consistency. Make sure we have no pieces left.
Chop the garlic and put it in a pan and steam it with some water. Add the pepper, chilli flakes and lemon peel and let it simmer for about 1 min. Make sure you add a dash of water every now and then. We don't want to burn the garlic.
Now add the spinach and let it collapse or thaw.
Add the sauce and stir in the vegan parmesan. Bring the sauce to a boil while stirring. Season the sauce again and if you like it, add the spaghetti. Stir them under the sauce.
Your lemon spaghetti is now ready. I also like to serve a side salad.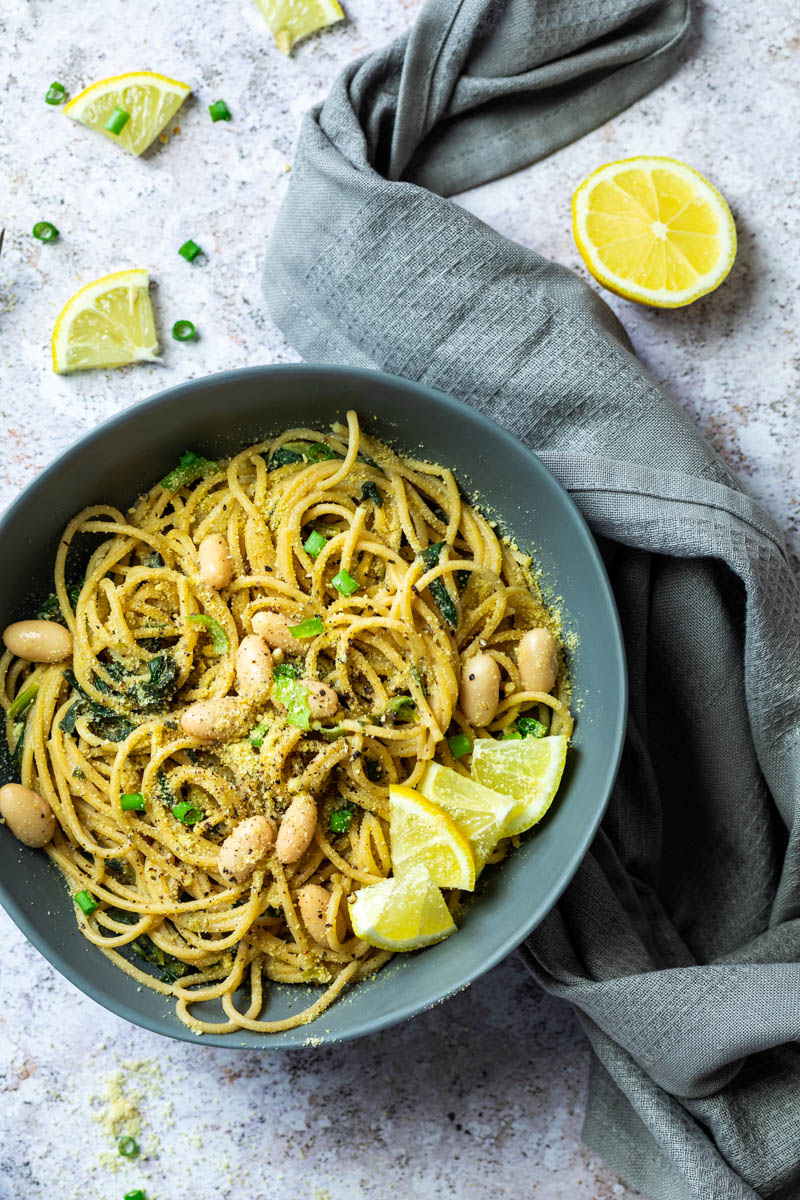 Tips for Vegan Lemon Spaghetti:
Add a little more liquid and prepare everything in one pot with the spaghetti.
Use the pasta that you like best. We usually use whole wheat spaghetti.
Vary with the amount of vegan parmesan and add more or less according to your own preference.
Can I prepare the vegan lemon sauce in advance?
The sauce can be prepared very well in advance. Approx. 1-2 days before and then all you have to do is cook the spaghetti and braise the garlic.
You can also freeze the sauce, so you always have a tasty sauce on hand, especially when it comes to speed, it is practical.
How do I keep leftovers of vegan lemon spaghetti?
This pasta lasts in the fridge for about 3 days. To do this, place them in an airtight container in the refrigerator and later heat them in the microwave or in a pot.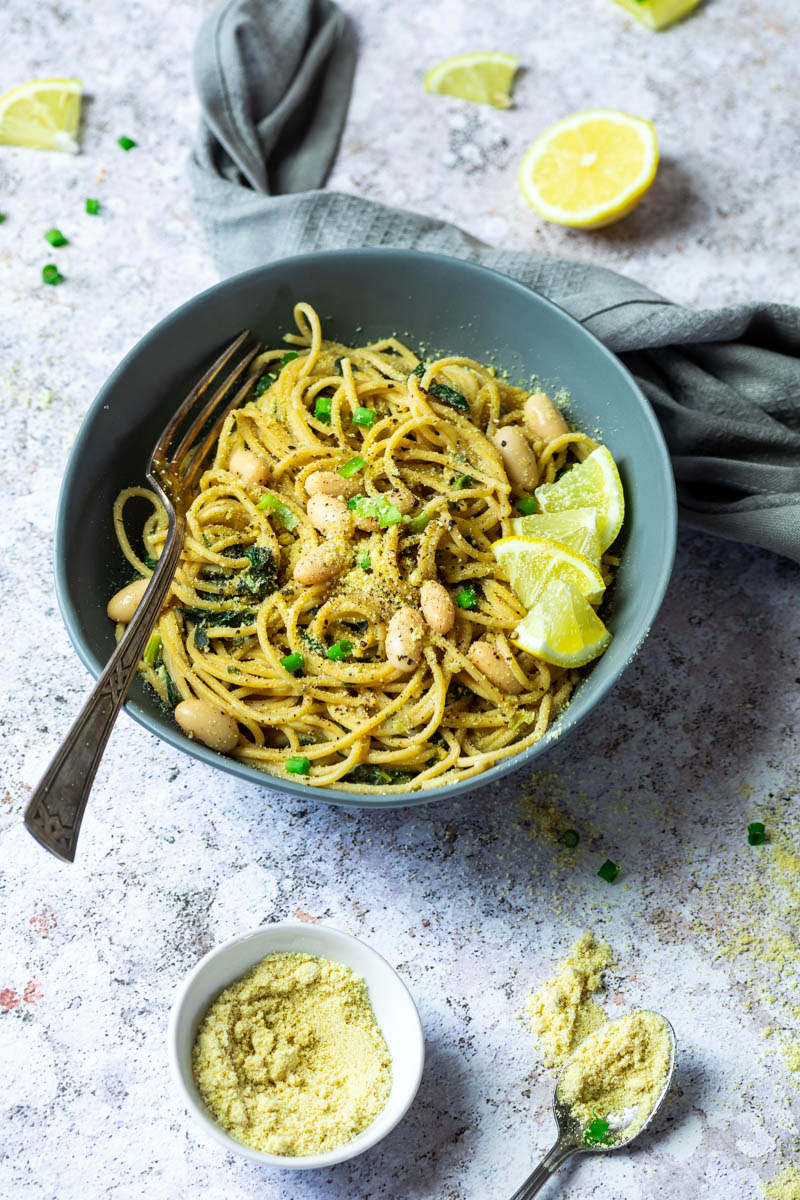 Can I replace the cashews for a nut-free sauce?
Instead of the cashews, you can also add 2 tablespoons of tahini. If you like the Tahini taste, this is a great alternative.
You could also add sunflower seeds that you soak in hot water beforehand. Make sure that you blend it longer because sunflower seeds are a little firmer and take longer to get creamy.
More Vegan Pasta Dishes:
Do not forget to Pin!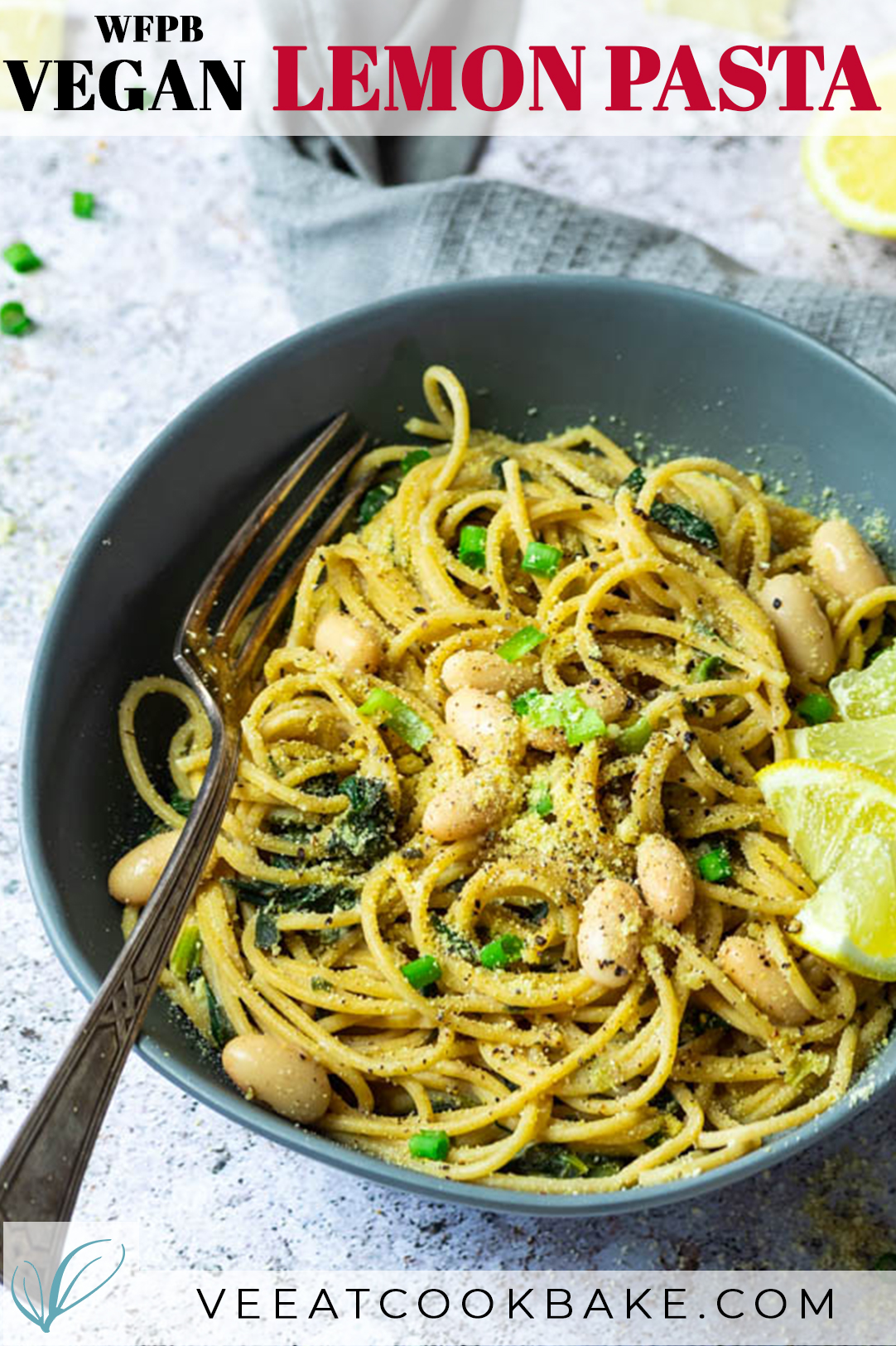 Have you tried the recipe?
If you tried the vegan Recipe, be so nice ♥ and let me know by rating the recipe and writing what you think about it in the comments. I would love to see your photo on Instagram or Facebook. To do this tag me with @veeatcookbake and my hashtag is #veeatcookbake. So that I can see your creation. Did you know you can add photos on Pinterest under the recipe Pin? I can't wait to see a photo of your creation there. You find me with @veeatcookbake.