Vegan all'Arrabiata, spicy to slightly spicy tomato sauce, is an Italian classic.
Are you a fan of all kinds of pasta with delicious tasty sauces? Then you should definitely try this totally easy-to-make sauce. You will be interested in this plant-based Arrabiata recipe.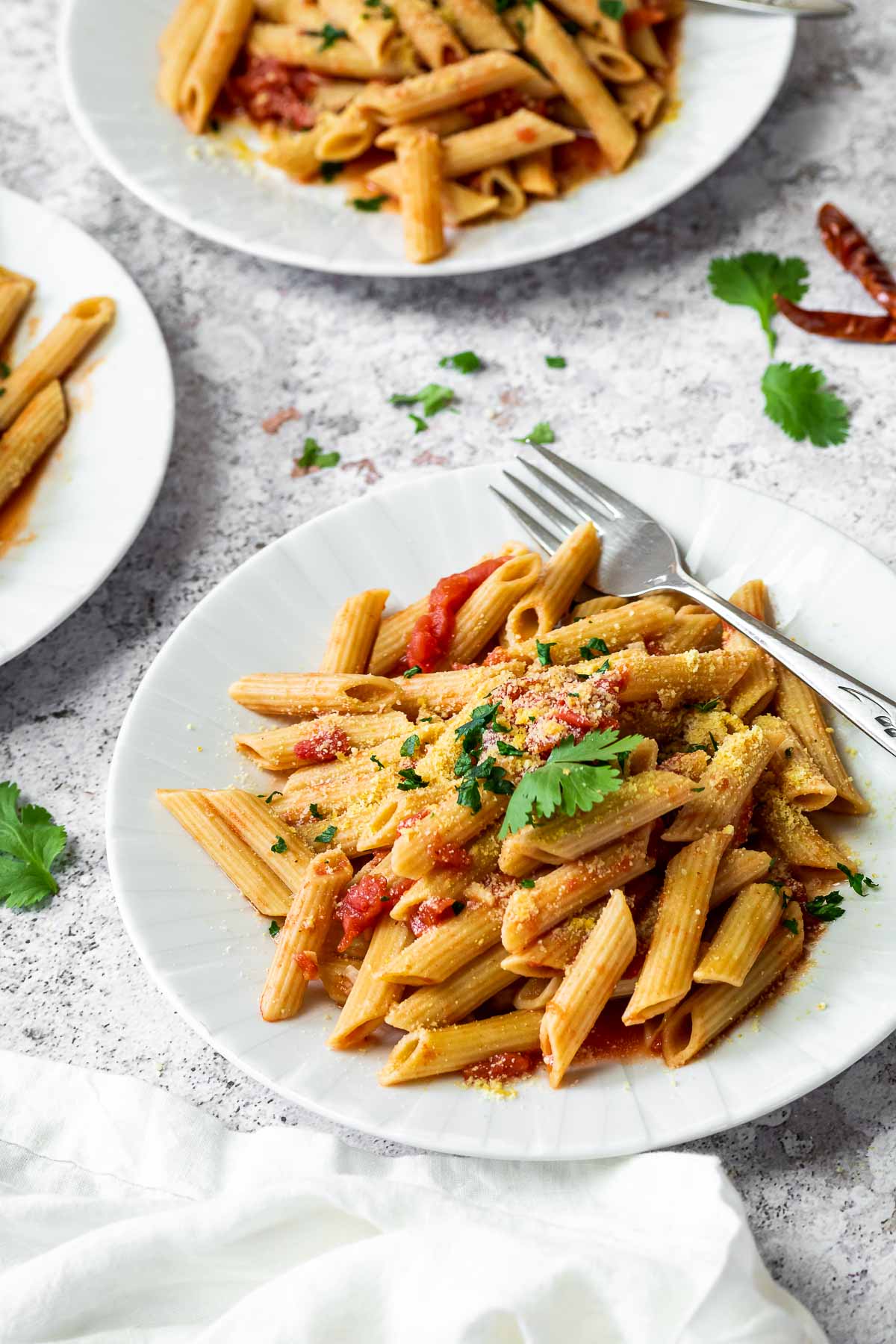 As an Amazon Associate, I earn from qualifying purchases. This post may contain affiliate links. Read More
Jump to:
You can have this pasta sauce on your table in less than 30 minutes. While you are cooking the pasta water and pasta, prepare the sauce.
The sauce is gluten-free and wfpb friendly, making it a delicious and light vegan dish for your next dinner.
Penne Arrabiata are slightly spicy with a tomato sauce made from peeled tomatoes.
With this recipe, I'll show you how we make this incredibly spicy Italian tomato sauce.
This sauce is so incredibly delicious that you will not only eat it with spaghetti or other types of pasta. This tomato sauce gives your Buddha Bowl the finishing touch.
We learn what you can use instead of traditional pasta and other tips and tricks for this fiery tomato sauce.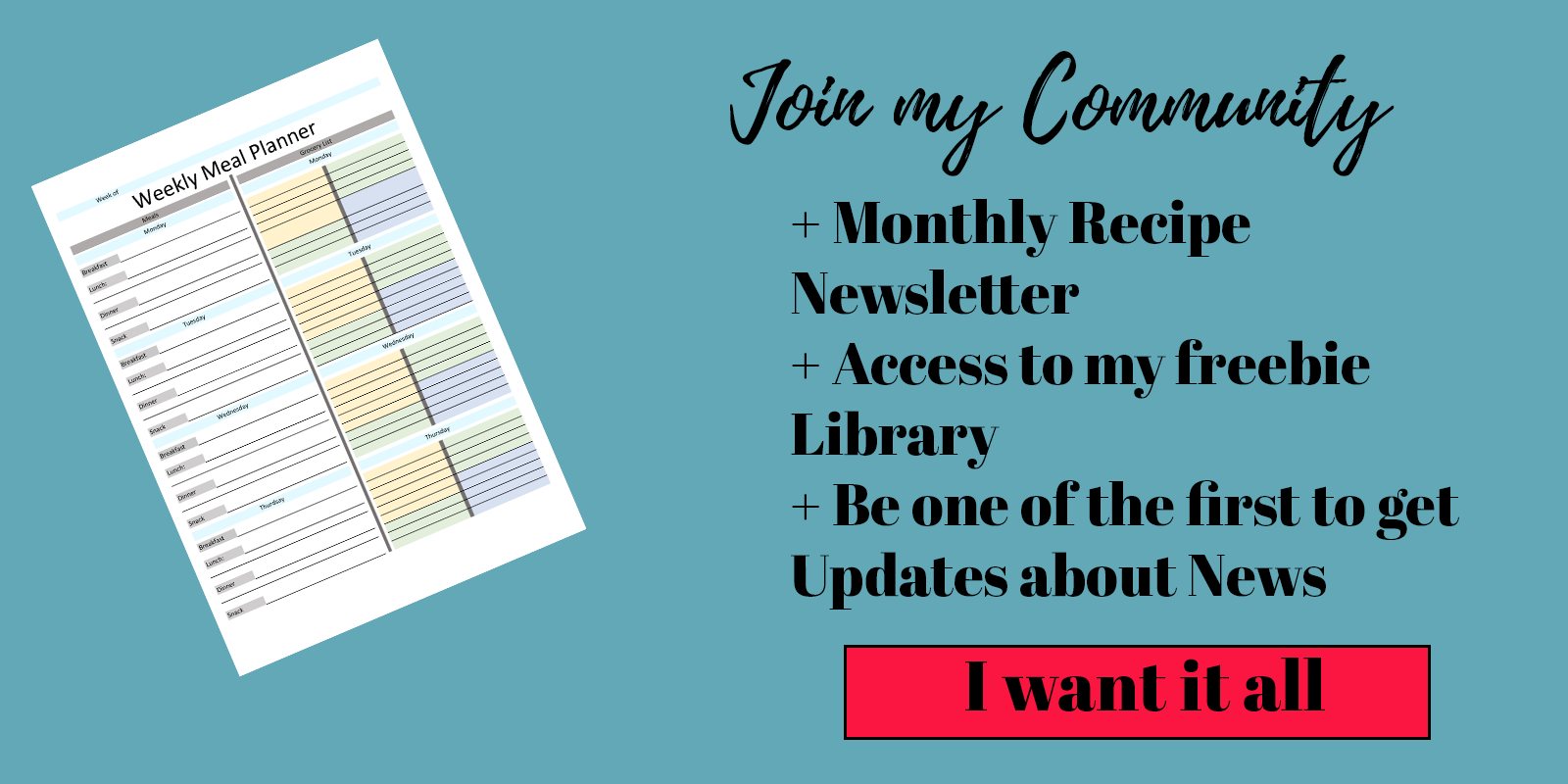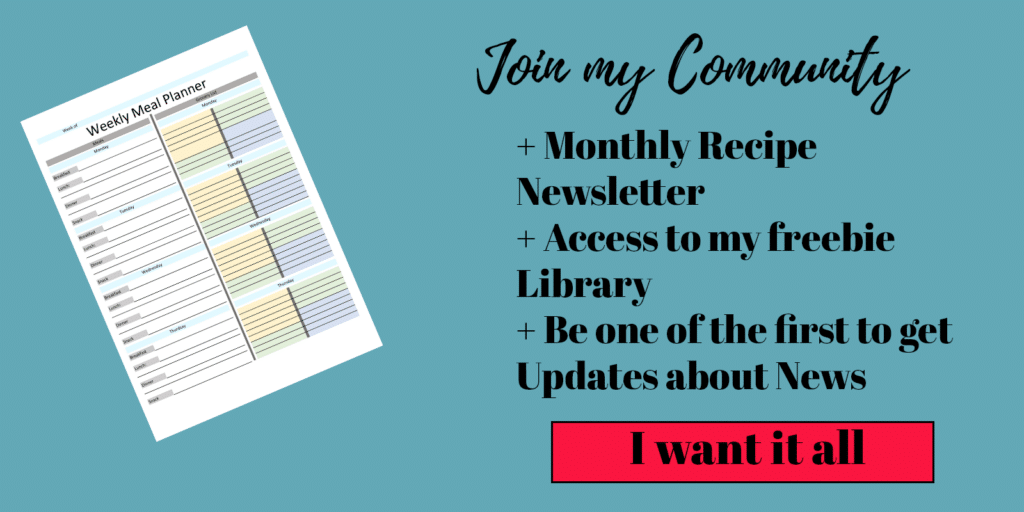 What is Penne all'Arrabiata?
This fiery pasta dish comes from Lazio, central Italy. This traditional pasta dish means something like: angry / passionate pasta.
The sauce consists of skinned tomatoes with garlic and a chilli pepper that is boiled for a few minutes.
Preparation
Now let's take a look at how we make this Italian all'Arrabiata in vegan and without oil. You will see how quickly you can make this dish.
Ingredients
Now let's take a look at what ingredients are included in this vegan pasta dish. You can find the exact quantities below in the recipe card.
Penne or other pasta
Peeled Tomatoes
Vegan Parmesan
Garlic Cloves
Chillies, fresh or dried
Parsley
Sea Salt
Vegetable Broth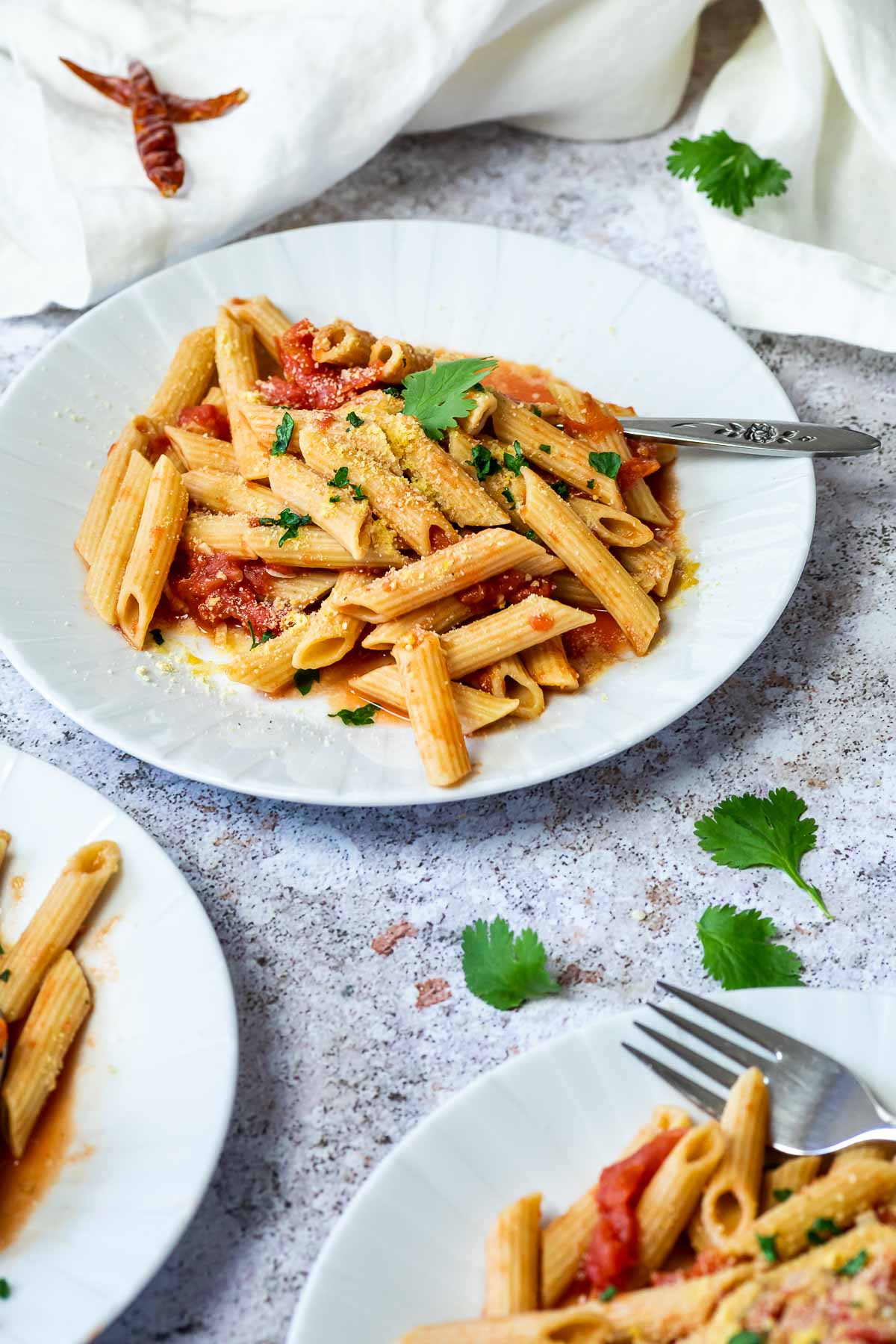 Pasta Alternatives
Would you like to use pasta other than penne? Penne or other classic pasta contains gluten.
If you don't want to use white flour noodles, you can quickly and easily use whole wheat flour noodles.
If you prefer gluten-free pasta, you will find many gluten-free alternatives in supermarkets, e.g. from lentils, chickpeas.
You can also quickly make Zucchini Zoodles. Simply spiral the zucchini.
Gluten-free
The sauce is naturally gluten free. The only thing you have to consider is which type of pasta you use. As described above, you can use a gluten-free variant or spiraled vegetables.
Canned Tomatoes
You can either use ready-peeled canned tomatoes, which you then only cut into small pieces, or crush. You can also use peeled and diced canned tomatoes.
If you want to do the work and peel the tomatoes yourself, you can do this by briefly putting the tomatoes in boiling water and then directly quenching them in ice-cold water.
This will loosen the skin and you can peel it off the tomatoes. Before you put the tomatoes in the hot water, cut the tomato crosswise at the bottom.
You can peel the peel like peeling steamed potatoes. Simply peel off the skin between the knife and finger.
Chili Pepper Alternative
Are you unlucky sometimes and you can't find whole chili peppers? No problem, I've been there before.
What I like to use instead are chilli flakes. These give the vegan all'Arrabiata dish a decent level of spiciness without having to resort to chili peppers.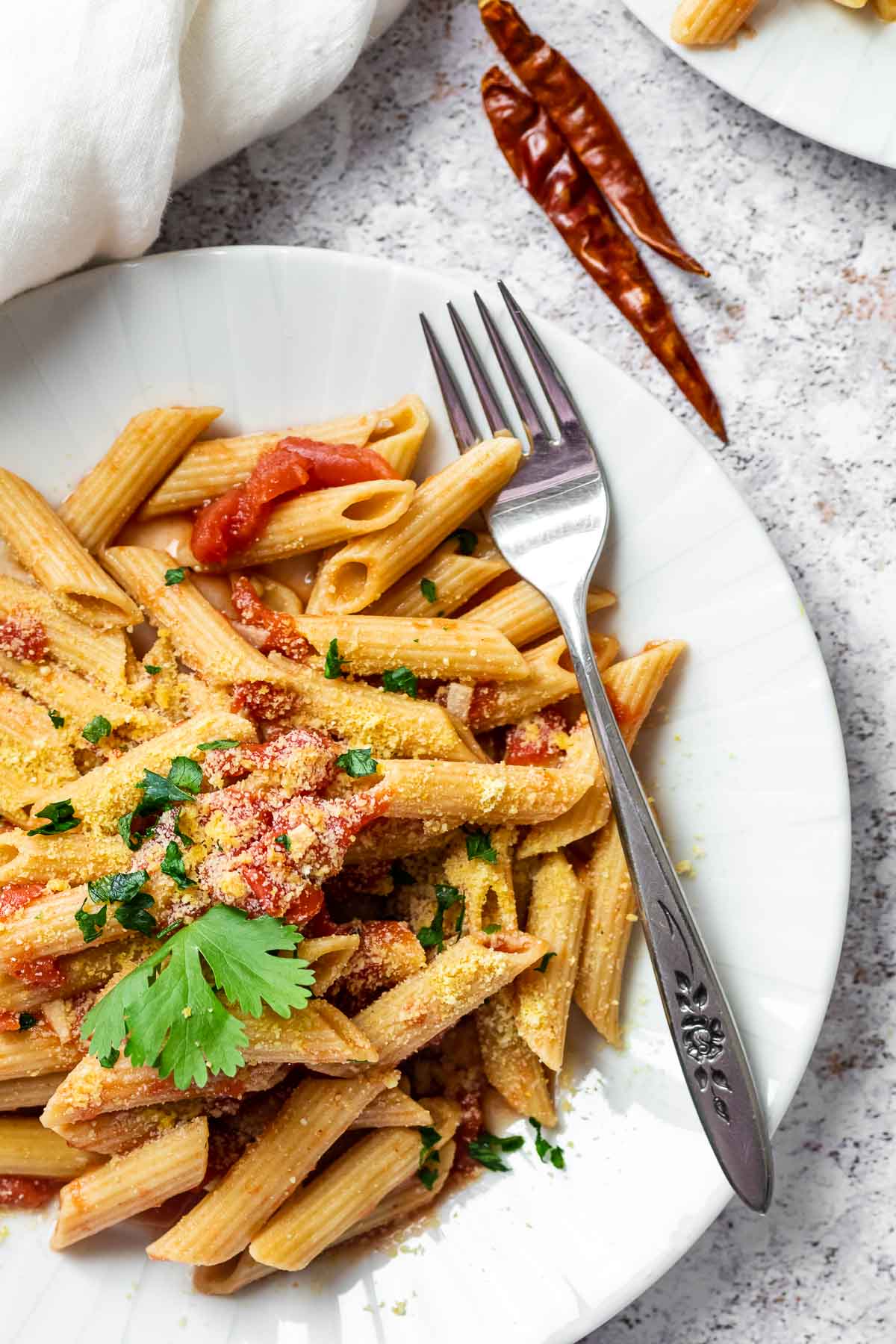 Olive Oil Replacement
Do you wonder where the classic olive oil is in this dish? Don't we all combine Italian cuisine with olive oil and other classic Italian ingredients?
As you may have noticed from my other recipes, I largely use no oil. If you're wondering why? Oils are too highly processed foods that have little nutrients and many calories. And that's why we use oils very rarely or not at all.
The oil in this recipe is used to braise the garlic in the pan, which is pretty easy to replace.
However, if you don't want to do without oil, you can also use olive oil instead of the specified vegetable broth. Use only extra virgin oil here.
Instructions
This sauce turns your pasta into a next level comfort meal. Not only is it quick to prepare, you can get a tasty sauce with just a few ingredients.
Start making the Arrabiata sauce. Add a little vegetable stock to a pan and braise the chopped garlic and chillies. Let the vegetable broth boil over and sauté the garlic until it gets a little color and then deglaze it with a little vegetable broth.
Make sure you don't get the garlic too dark, it will lose its taste.
In the meantime, cut the peeled tomatoes into cubes or crush the canned tomatoes in a bowl. If you dice them, dice them very finely. Add them to the sauce. Let the sauce cook for about 20 minutes.
Cook the pasta while the sauce is simmering. To do this, follow the package instructions. Make sure that we want the pasta al dente and that we don't want them to be cooked super soft.
Season with a little salt and parsley. Take out the chili peppers and add the drained pasta.
Mix the pasta in the sauce so that the pasta is well covered with the sauce.
Serve the Arrabiata pasta with vegan parmesan.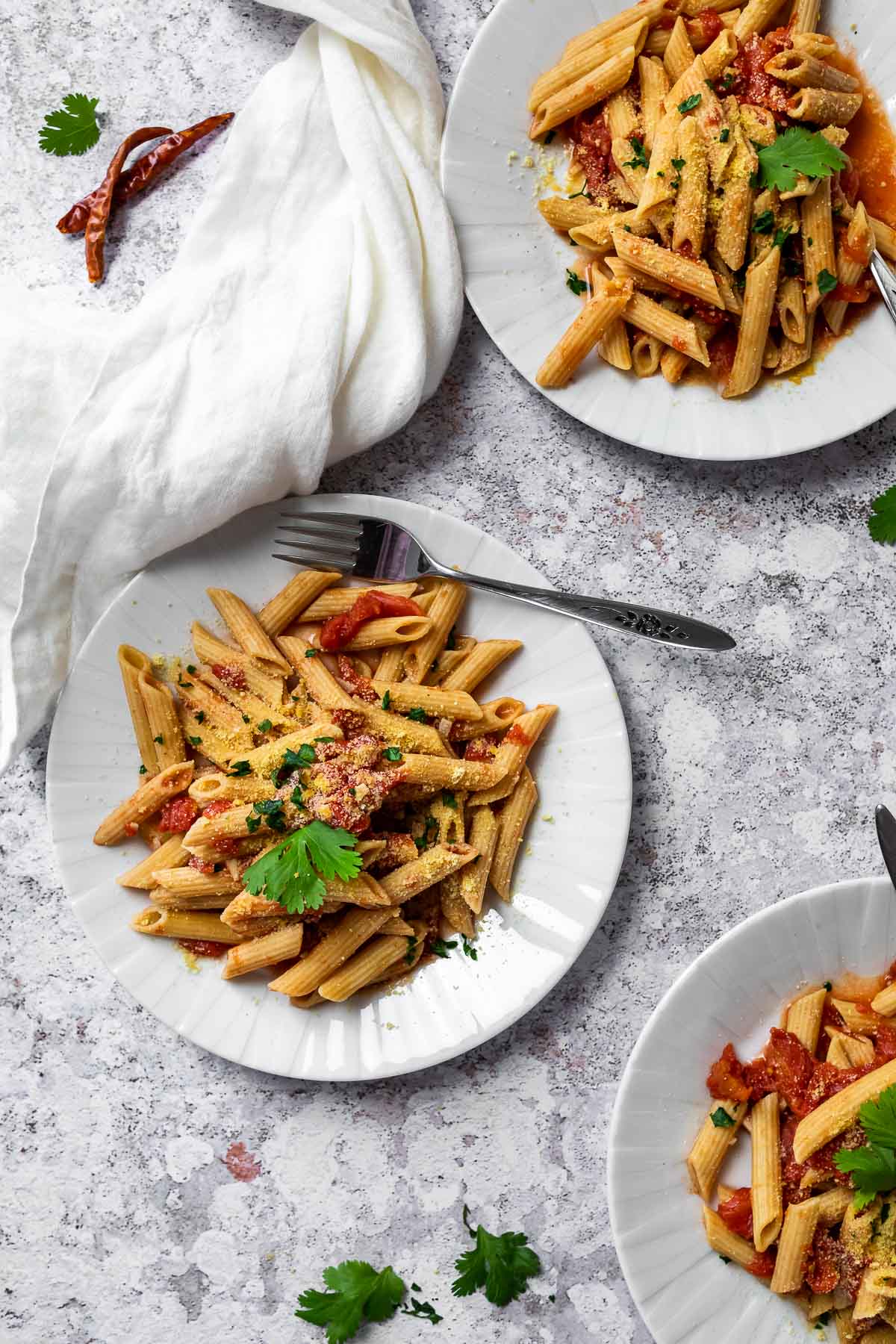 Tips and Tricks
Use good ingredients. For example sun-ripened tomatoes to create a full fruity taste of the sauce.
I like to use my grandpa's trick to get a full garlic taste. To do this, he takes a clove of garlic and sprinkles sea salt over the garlic.
I would say that the clove of garlic has some salt on the sides. Then press the garlic cloves into small pieces and chop them with the sea salt. This gives the salt a garlic taste and you can really only sauté it briefly in the pan.
You can also braise a clove of garlic directly and add the salt with it a little later.
You should not steam the garlic for too long, it will lose its taste.
If your arrabiata does not have the fine garlic taste, it may be due to the garlic itself. Italian and French garlic have a lot more flavor than the Chinese one that is often found in stores.
Try to find a garlic that is light purple. Maybe at the farmers market or at a regional farmer.
The purple - white colored garlic has a much more intense taste than the white one from the supermarket.
It is also important with the dish that you use fresh garlic.
Serving Options
Starter
Serve a small starter with these Penne all'Arrabiata
Side
This pasta dish is also a great side dish. E.g .:
Dessert
You want something more for dessert. How about:
Storage
Do you have leftovers? No problem. You have two options to choose from.
Fridge
Do you have some pasta with sauce left? Store them in an airtight container in the refrigerator for about 4 days.
Reheating
To reheat, simply heat the pasta with a little water on the stove over medium heat.
Freezing
Do you have sauce left and do you want to store it? If you have cooked too much, or in large quantities, you can freeze the sauce in portions in freeze-proof containers for up to 3 months.
Thawing
To defrost the pasta, simply place in the fridge overnight and then reheat as described above.
More Vegan Pasta Dishes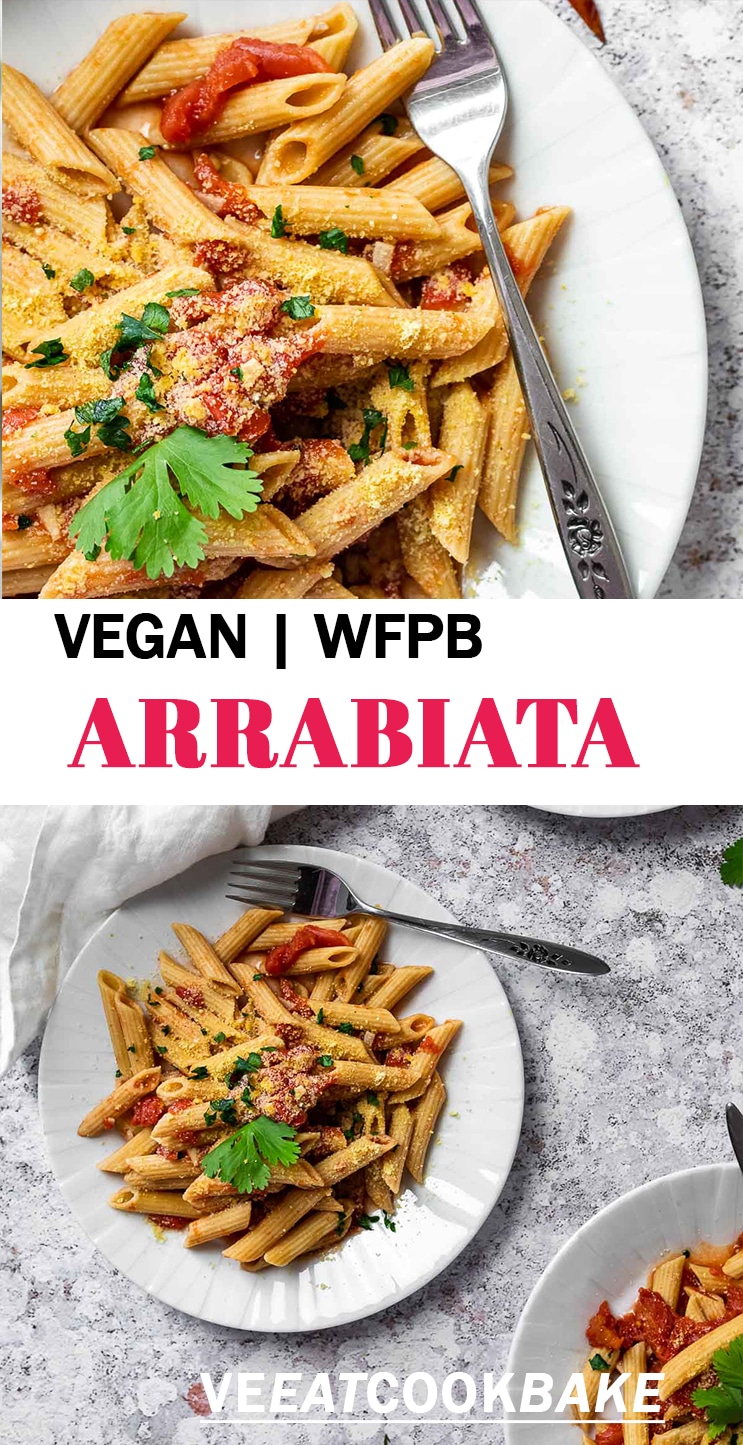 Have you tried the recipe?
If you tried the vegan Recipe, be so nice ♥ and let me know by rating the recipe and writing what you think about it in the comments. I would love to see your photo on Instagram or Facebook. To do this tag me with @veeatcookbake and my hashtag is #veeatcookbake. So that I can see your creation. Did you know you can add photos on Pinterest under the recipe Pin? I can't wait to see a photo of your creation there. You find me with @veeatcookbake.