Do you want to learn how to make vegan meatballs that stick together and are full of flavor?
Vegan spaghetti and meatballs are anything but complicated to cook. If you like Italian cuisine, you will love these plant-based Italian meatballs.
They are full of authentic spices and can be prepared in large quantities, so you always have a delicious dinner at hand.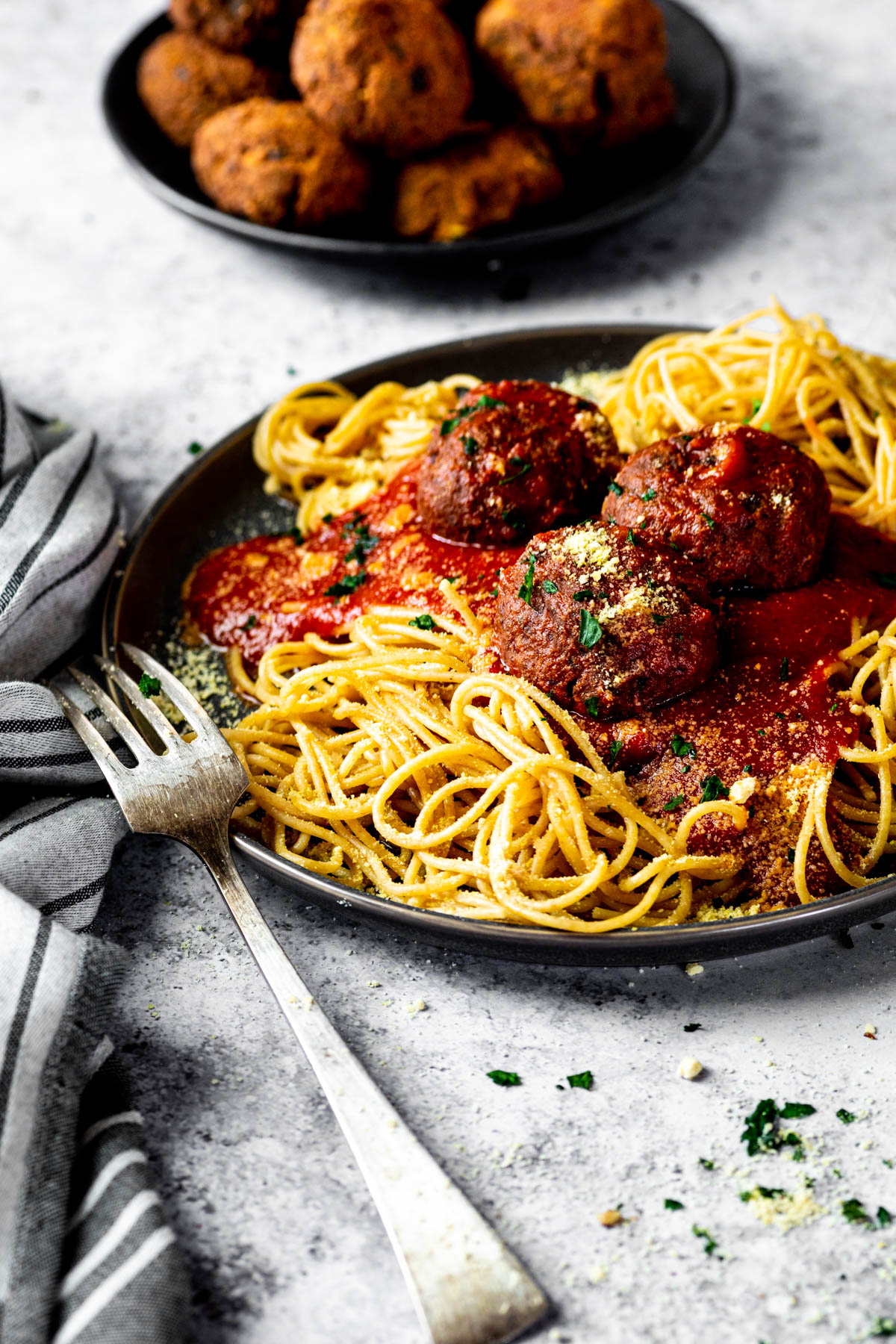 As an Amazon Associate, I earn from qualifying purchases. This post may contain affiliate links. Read More
After the film Lady and the Tramp, meatballs with spaghetti in tomato sauce have become indispensable, right?
Do you also think of the scene where the two shared a spaghetti noodle? I always get hungry when I think about this scene.
And if you eat a plant-based diet, or want to make more use of meatless dishes, you have found a great recipe here on how to prepare the best vegan meatballs.
They are a real comfort meal, regardless of whether it is cooking for your next date or just want a good, conventional comfort meal. They are full of proteins and are incredibly healthy.
But that's not all, in this recipe I will show you how you can easily prepare these classic meatballs in vegan without spending hours in the kitchen. You don't even need oil for these balls.
Would you like to make meatballs without meat? I have to say my kids are crazy about these balls.
And guess what, when we prepare them, my husband and I always have to be careful how many we get. My kids could eat a dozen of these. And that is not an overestimate.
But wait, let's get into the details of how we create these meatballs.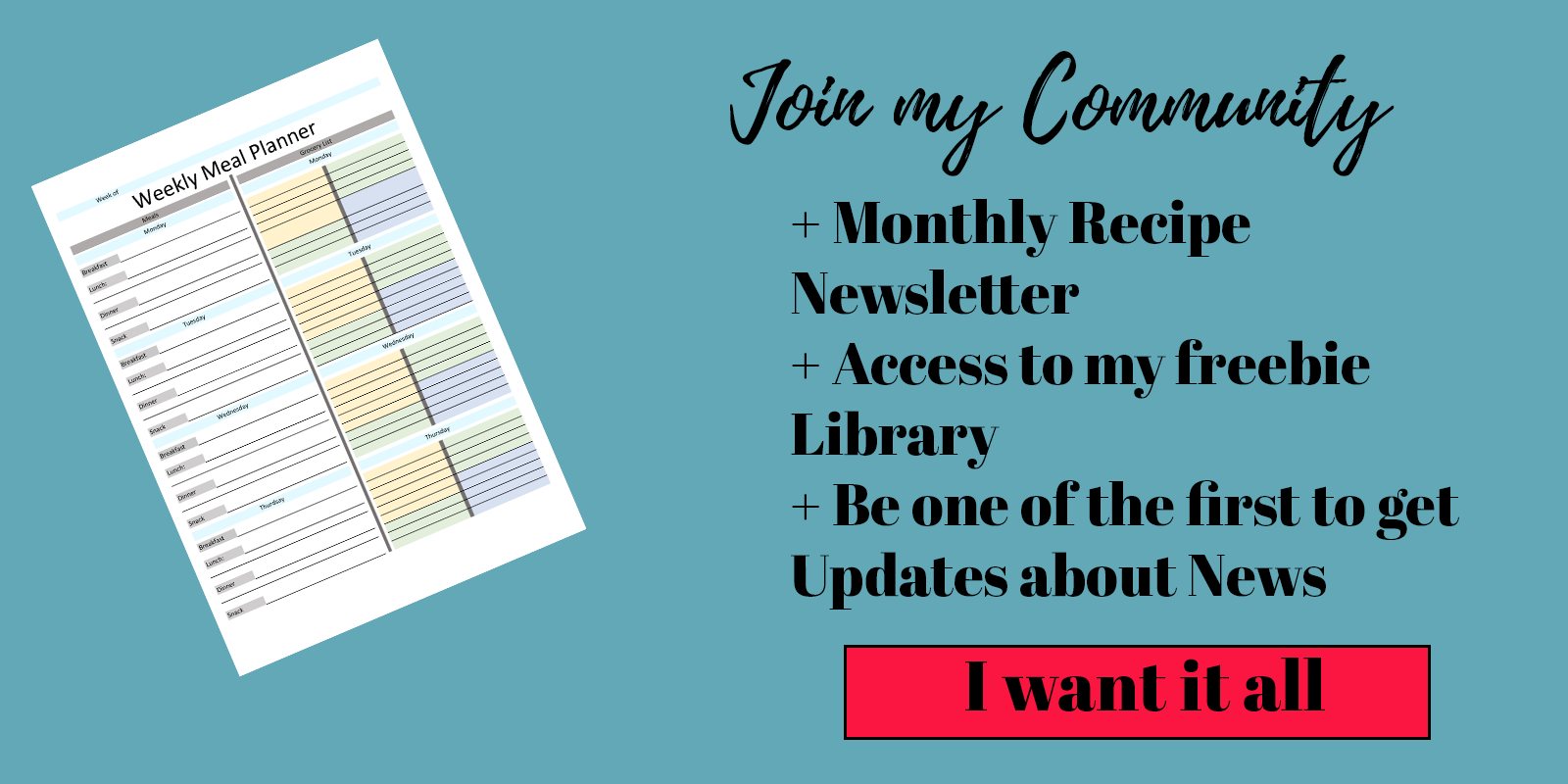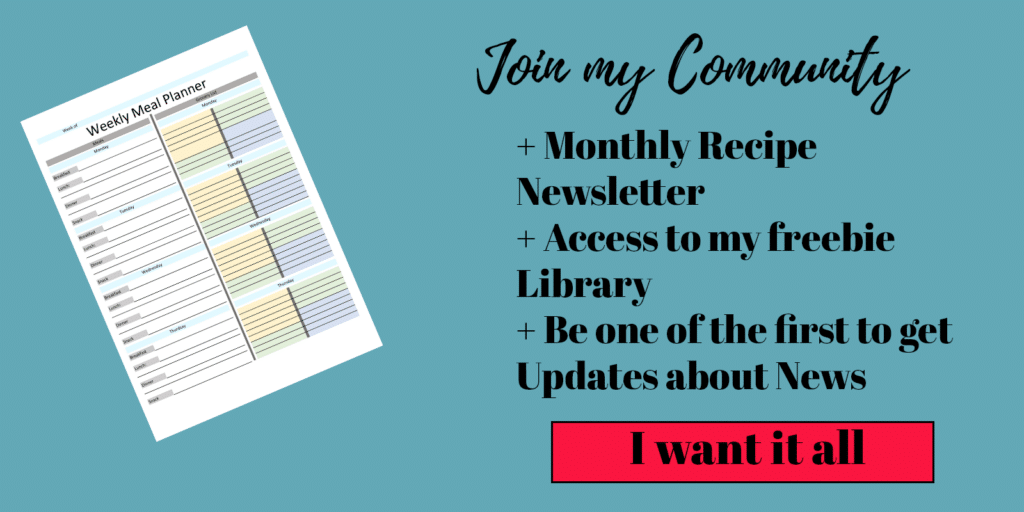 How do we make vegan meatballs?
Wait and learn how to conjure up great vegan meatballs with spaghetti and a marinara sauce.
What makes these vegetarian meatballs so authentic?
Think of the taste of meatballs with Italian spices like fennel seeds, sage, and more.
These vegan balls get their full taste thanks to the spice combination and the composition of the black beans and bulgur.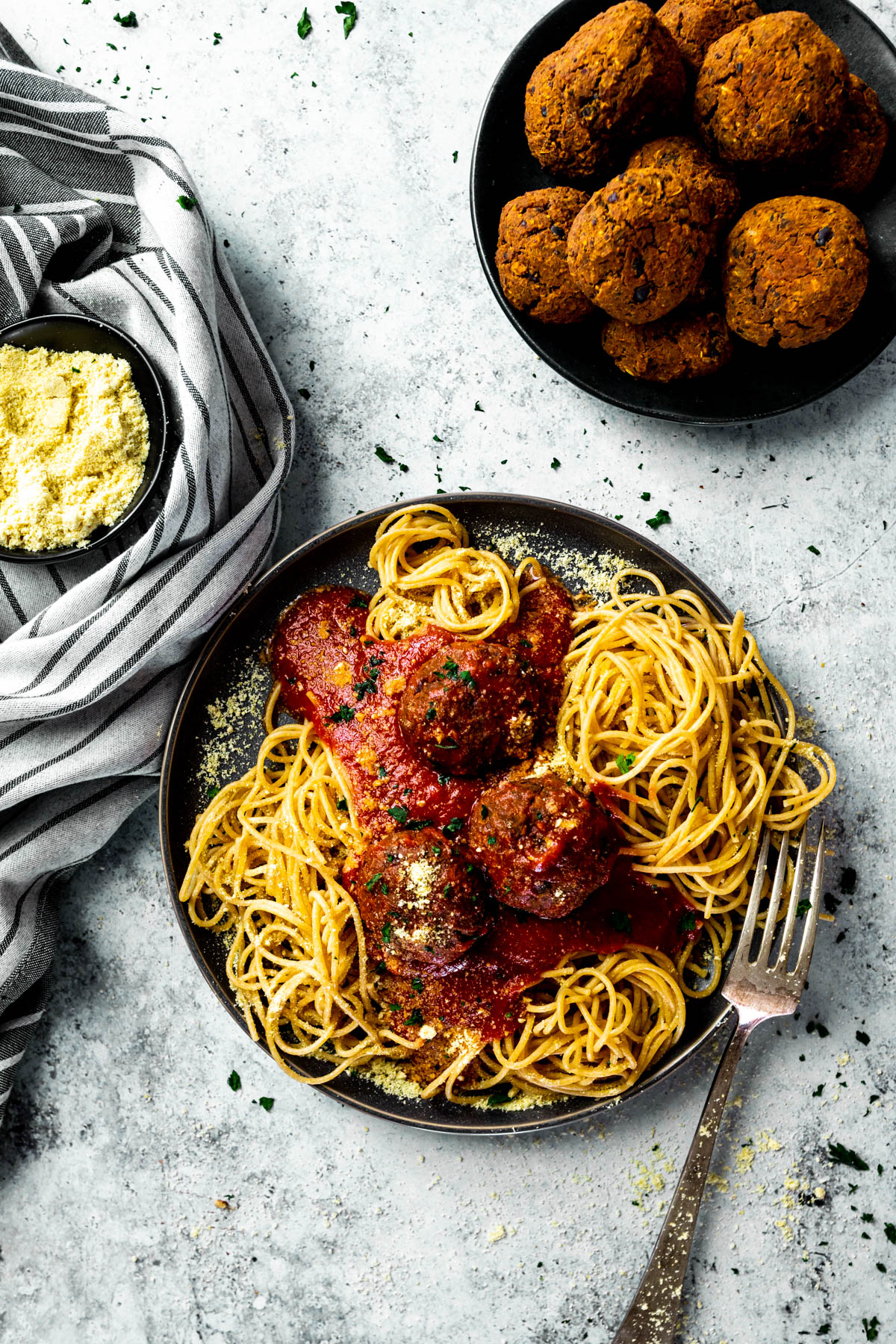 Why will the recipe work?
If you take a look at the ingredients, you may even have most of them at home, and they can be prepared super quickly.
Once the balls are baked, they become firmer. And stick together well so you can put them in the sauce.
But wait, what are the ingredients in the meatballs?
Ingredients
Here I will show you a short, brief overview of which foods are included.
The exact amount can be found below in the recipe card.
Black Beans or Kidney Beans
Gluten Powder (Vital Wheat Gluten)
Rolled Oats, ground into flour
Baking Powder
Bulgur, cooked
Sea Salt or to taste
Roasted Fennel Seeds
Smoked Paprika
Sage
White Pepper
Dijon Mustard
Sweet Paprika
Molasses (opt)
Soy Sauce
Nutritional Yeast
Garlic Powder
Onion Powder
Turmeric
Flaxseed Powder
Tomato Paste
Almond Butter or other Nut Butter, Tahini
Water
Can I make the vegan meatballs gluten-free?
Let's take a look at the ingredient overview and remove the ingredients that contain gluten.
On the one hand we would have gluten powder (flour), bulgur, soy sauce and possibly oats.
With the oats, you can fall back on gluten-free oatmeal. Now 3 ingredients remain.
You can easily replace the soy sauce with tamarind or coconut aminos and still get the great taste of soy sauce.
Bulgur is nothing but wheat and is therefore full of gluten. Bulgur is used to give the meatballs the right texture. Instead of bulgur, I recommend using cooked rice.
The gluten powder is used to hold the meatballs together. Here I recommend trying it with potato starch, also known as potato flour.
Which beans can I use instead of black beans?
I think black beans give the vegan meatballs a nice color. You can of course replace the beans, especially if you may have other beans in stock at home.
So that the meatballs get a little darker, my number one recommendation is kidney beans.
You could also use white beans but that will keep the balls lighter.
How do the vegan meatballs stick together?
As mentioned above, we use gluten powder here. This holds the balls together and even leaves the balls whole in the sauce.
Have you ever made vegan meatballs and they were soft and absolutely didn't stick together? Here is the solution.
And wait a minute, you know what we noticed about the meatballs, the next day they even have a better consistency and were firmer.
Can I prepare the vegan meatballs in advance?
Here I give you a big fat YES, YES, YES.
They can be prepared up to 3 days in advance. To do this, follow the instructions below and you will get super tasty meatballs.
You can of course also prepare them on the same day, here you can let them cool a little so that they become a little firmer.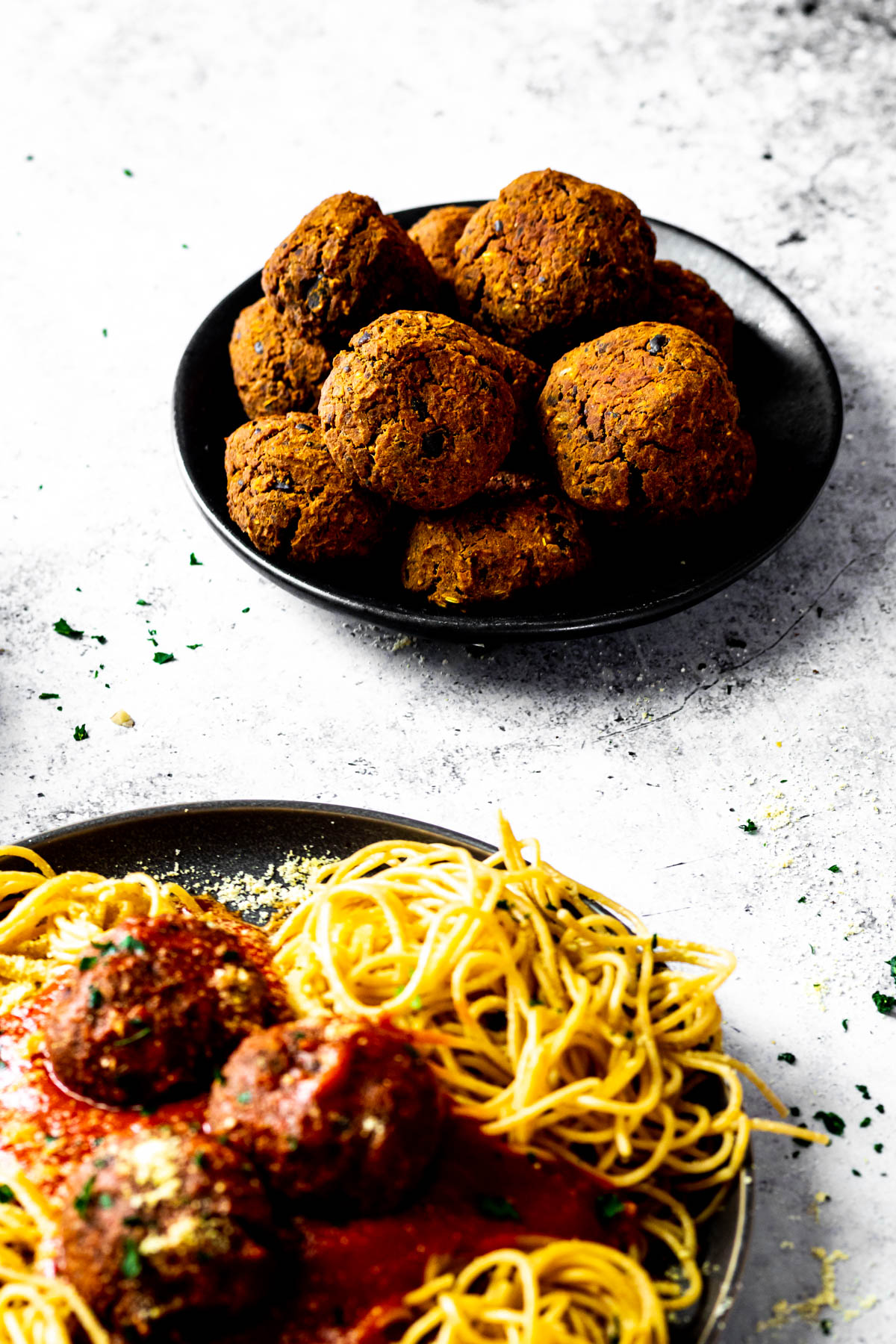 Instruction
Let's start with cooking the bulgur. And preheat the oven to 400°F (200°C).
It is best to start boiling the pasta water now, it will take a while until it boils, unless you have an induction stove;). Roast the fennel seeds and let them cool slightly.
Now take a Food Processor and blend in the black beans, oatmeal, tomato paste, molasses, flax seeds, baking powder and water until they are relatively creamy. It can also still have a few pieces.
Now add the remaining ingredients except for the bulgur and the fennel seeds. And mix until the spices are well mixed with the rest of the ingredients.
Now fold in the bulgur and the roasted fennel seeds. Taste the mass and season if necessary. We want to have the bulgur whole. So don't blend too much. Use the pulse function of your food processor.
Prepare a baking sheet. I put parchment paper on it. Now form small balls out of the bean mixture and place them on the baking sheet.
When you have shaped the whole dough, you can optionally coat the balls with Aquafaba, either by taking the liquid from the black beans or from chickpeas.
Bake the vegan balls for about 30 minutes. After 15 minutes I recommend turning the balls over. Then let the meatballs cool for about 10 minutes. This way they become firmer.
While the balls are baking, you can cook the spaghetti and prepare the tomato sauce.
Now you can add the balls to the sauce and serve with the spaghetti.
Storage
Do you know what we do? We make a larger portion so that we can eat more of it. These meatballs are perfect as a meal prep and are so versatile.
Wait I'll show you how to store them.
Can I store the vegan meatballs in the fridge?
You can store the meatballs in the fridge very well. Put them in an airtight container and they will keep for 3-4 days.
We haven't had them in the fridge for a long time. If they last longer with you, I would appreciate feedback in the comments below, so I can note it here in the post.
How do I reheat vegan meatballs?
Take out the meatballs and fry them briefly in a pan on each side. They are warm and crispy on the outside.
I recommend you only put as many meatballs in the sauce as you want to eat. And then simply add it to the sauce again later when it is warmed up.
Can I also freeze these meatless balls?
Yes, these meatballs can even be frozen very well. I recommend that you first freeze the meatballs side by side.
And when they are frozen, put them in portions in containers. They last there for about 3 months.
How do I reheat frozen meatballs?
Let the meatballs thaw in the fridge overnight and fry them in the pan. You can also fry frozen meatballs, but it takes longer to thaw and be completely warm.
I recommend putting them in the fridge the night before. It is done quickly and not a lot of work. 😉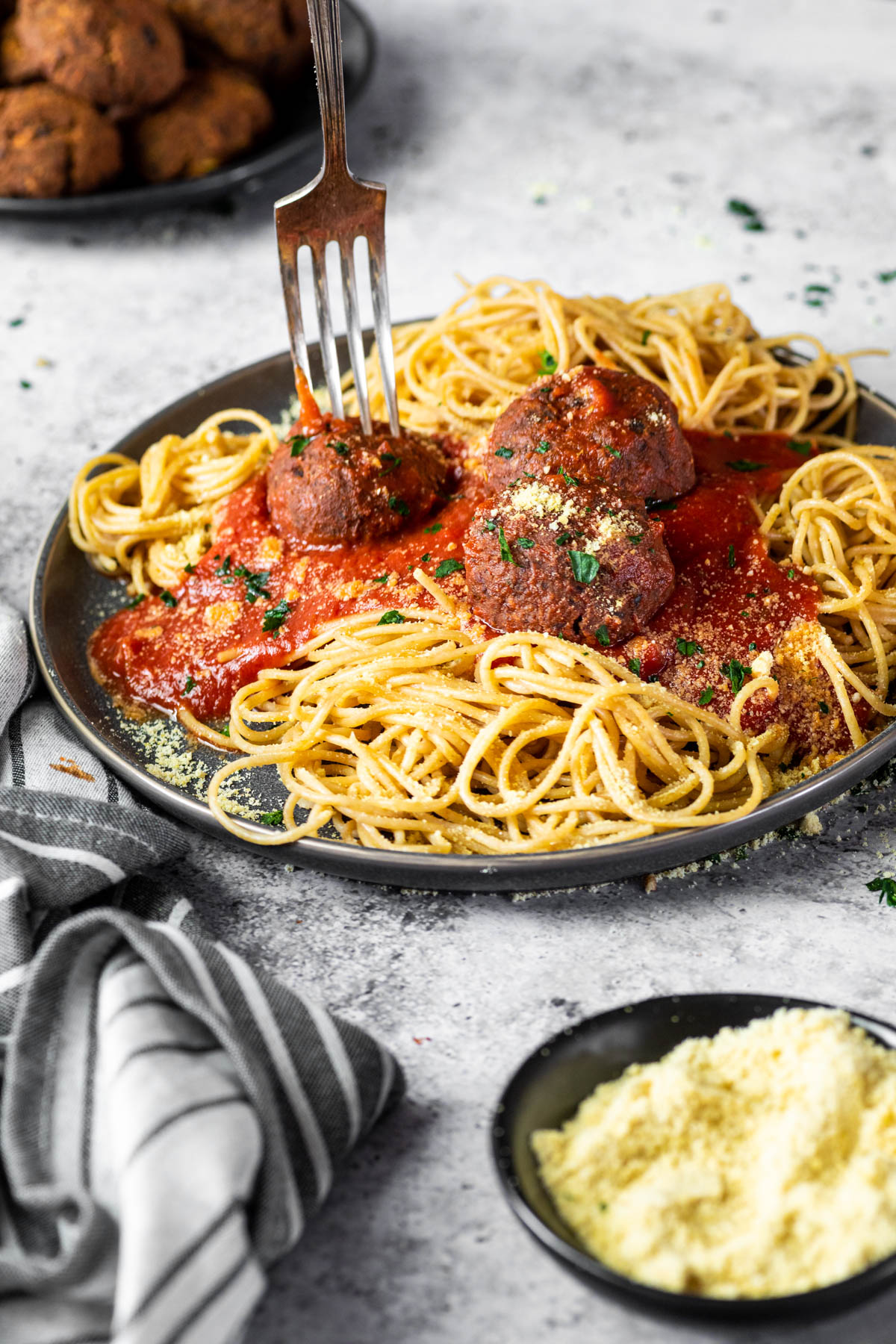 Serving Suggestions
Make a sandwich like Subway's
In a Buddha bowl
Serve with savoy cabbage and rice
Cut them small and use them to make a pizza
More vegan pasta dishes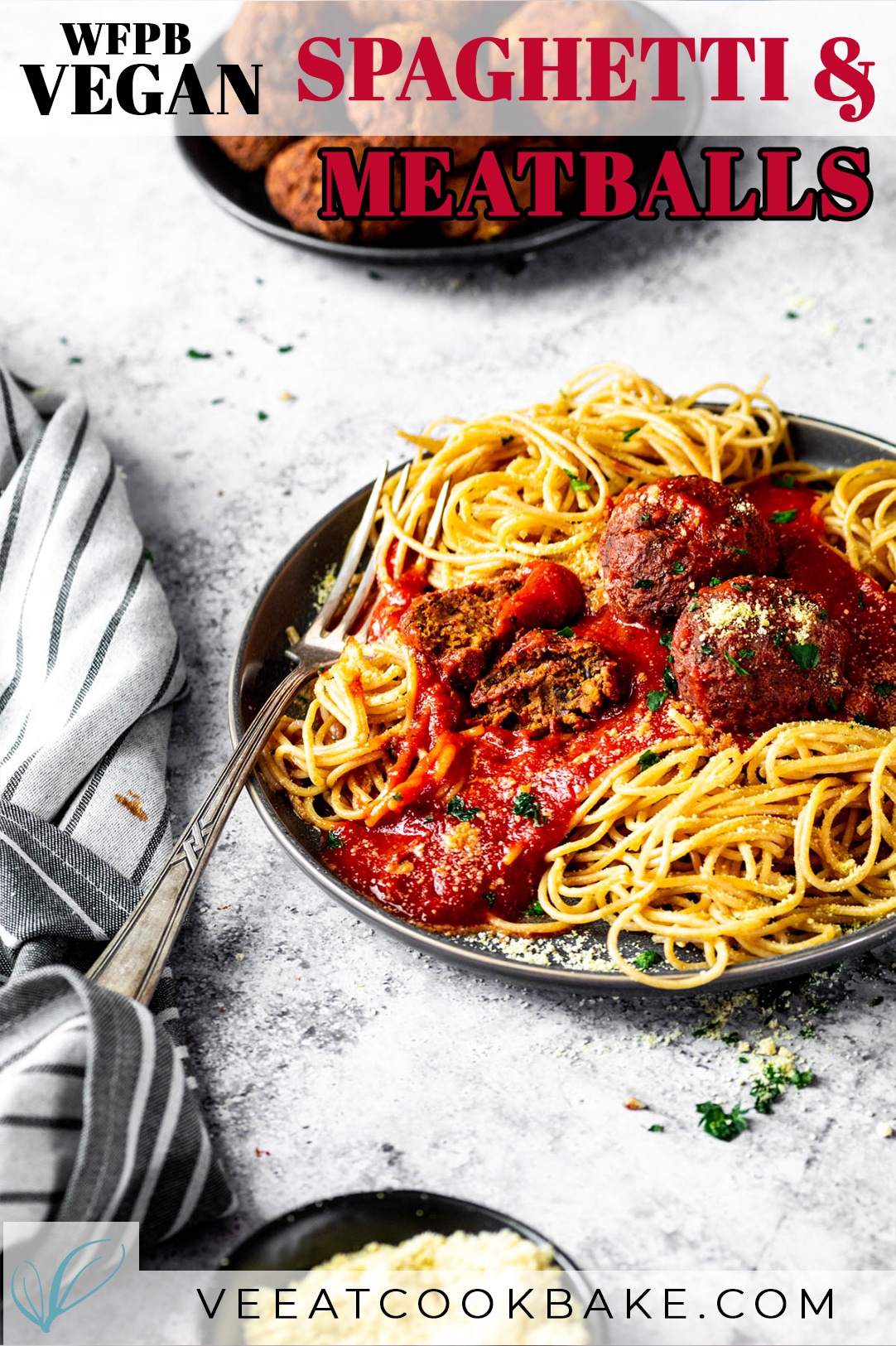 Have you tried the recipe?
If you tried the vegan Recipe, be so nice ♥ and let me know by rating the recipe and writing what you think about it in the comments. I would love to see your photo on Instagram or Facebook. To do this tag me with @veeatcookbake and my hashtag is #veeatcookbake. So that I can see your creation. Did you know you can add photos on Pinterest under the recipe Pin? I can't wait to see a photo of your creation there. You find me with @veeatcookbake.