Lentil Soup - a hearty vegan recipe which is perfect for cold winterdays or cool, rainy summer days.
Warm up with this flavorful, smoky and quick Lenitl Soup. Make it for Dinner, Lunch or make a bigger batch for meal prepping and freezing.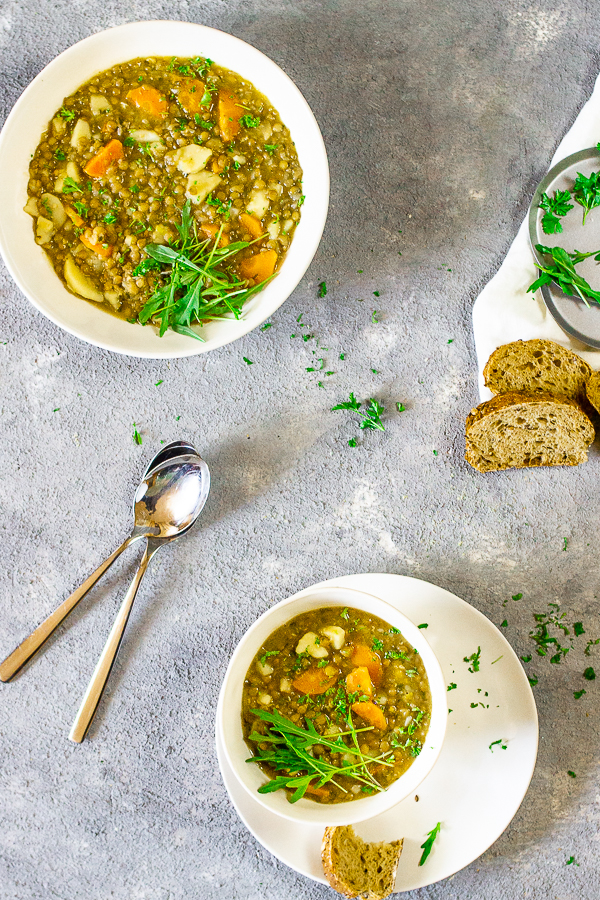 As an Amazon Associate, I earn from qualifying purchases. This post may contain affiliate links. Read More
Summer is coming, or is it already arrived? Why a hearty soup, you ask yourself? This soup tastes great on cool, rainy summer days or even on hot days.
I'm one of the people who can eat soup at any time of the year. So it is with the lentil soup. What kind of person are you?
For example, in the summer we also cook soup over the fire outside. We also have a great soup kettle that is simply hung over the fire pit. Check out my other soups here.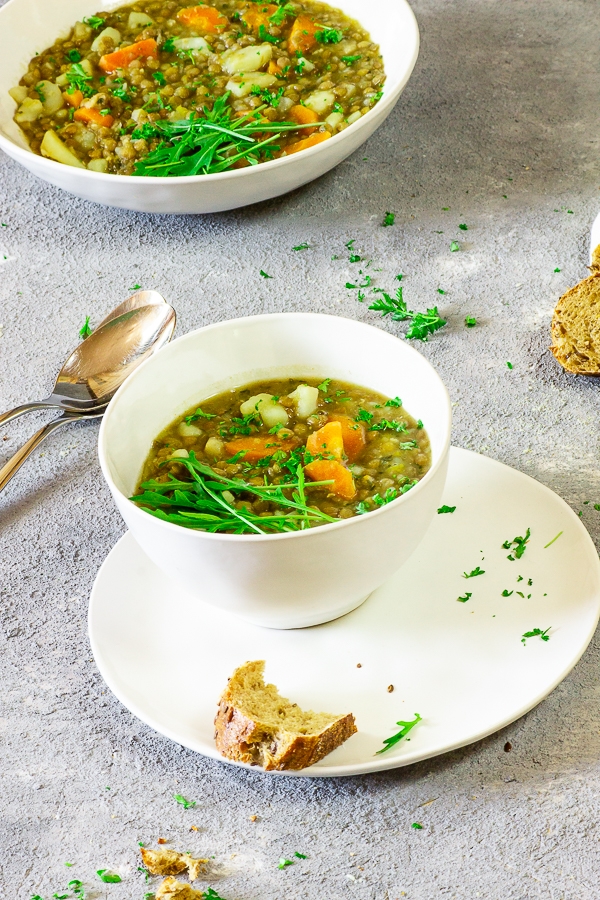 Use summer vegetables
You do not want to miss out on the delicious summer vegetables in the summer? Then just take a few handfuls of your favorite vegetables and add them to the recipe.
Of course, you can do this in the winter with seasonal vegetables.
Add salt later
When cooking lentils, it is important that you add the salt to taste, only after cooking. When the lentils already soft. Otherwise they need more time for getting soft.
More vegan soup Recipes: