This post is also available in: Deutsch
*As an Amazon Associate, I earn from qualifying purchases. This post may contain affiliate links. That means if you click and buy, I may receive a small commission. Please see my full policy.*
Are you looking for a delicious vegan baguette recipe? This crispy baguette tastes like the original from France. This is baked with spelt, which is better tolerated for people who do not tolerate wheat gluten so well.
My dears, I had really written a great post, and once clicked wrong and gone. I'm feeling pretty sad and frustrated right now and I could kick myself that I did not save the content. Do you know that feeling, too? This will not happen again in the near future.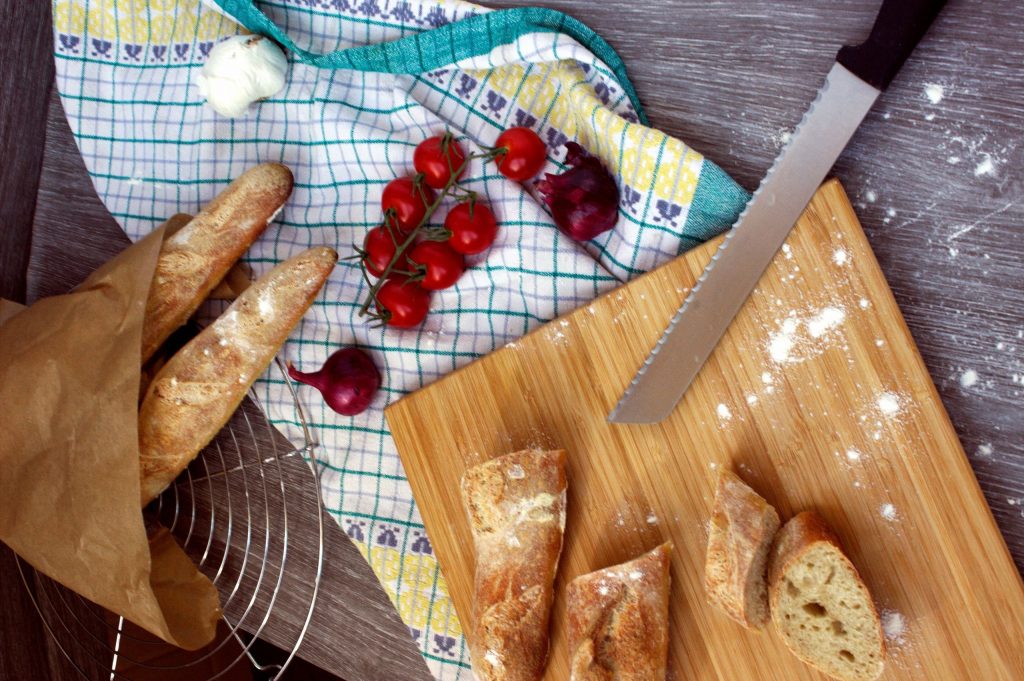 Now there is a short version of what I wrote before.

I hope you like this crispy, fluffy baguette as much as we do. A video of how I shaped this can be found on Instagram under my highlights. If you like my feed and you are looking forward to daily food inspiration, then you should subscribe to my account, so you do not miss any.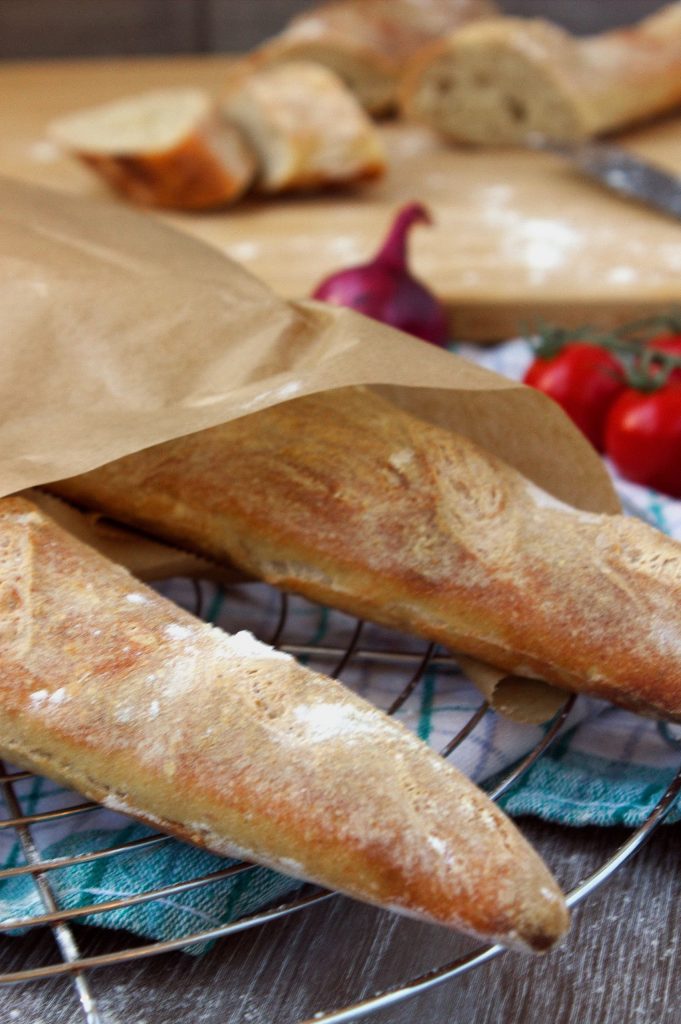 I am so happy to see your creation. Cannot wait to see them. I appreciate it and I would not miss any of you if  you share them on Facebook or Instagram and tag me with @veeatcookbake and #veeatcookbake. On Pinterest you can add the picture to my post and leave a rating.
Crispy French Baguette
Crispy French Baguette (vegan, dairyfree, oilfree, wheatfree, sugarfree, plantbased) Recipe Type : Baguette, bread, bun Cuisine: french, vegan, dairyfree,oilfree, sugarfree, wheatfree, plantbased Author: VeeatCookBake A vegan baguette that tastes like the original from France. This vegan recipe is made from spelt, but can also be baked with wheat...
Instructions
Dissolve the yeast in some water.
Now process all ingredients except the salt to a homogeneous dough. Slowly add the water. Possibly. you need a little less or more water, that depends on the flour.
Knead the dough for 5 minutes until it is nice and soft. For this I use my KitchenAid with dough hook. Now add the salt and knead it again for 1-2 min.
Cover the dough and let it rise for 60 min. Every 20 minutes you should knead the dough again briefly.
Now put the dough in a bowl with a lid, I love the Peng bowl of Tupper, and put it for 48 hours in the refrigerator.
Take the baguette dough out of the fridge and divide in 3 equally sized dough pieces. Shape these into cylinders. Let it rest for 15 min. Preheat the oven to 250 ° C.
Now form the cylinders to Baguettes (the video can be found on Instagram).
Place this on a baking sheet lined with baking paper (I use a baguette plate) and cover it for 30 minutes.
Turn the oven down to 230 ° C and bake the baguttes with steam for 10 minutes. I take a spray bottle with water and spray it vigorously every few minutes. Now the baguettes are baked for another 15 minutes without steam.
Depending on the tanning request, they may take longer or a little shorter.
Must haves:
Pin for later:
 
[:]