Vegan asparagus soup - fast and easy to prepare. This cream of asparagus soup is a perfect dish for the asparagus spring season and is great for cooking in larger quantities.
Whether as dinner, lunch or as an appetizer, this soup is an eye-catcher for all guests.

As an Amazon Associate, I earn from qualifying purchases. This post may contain affiliate links. Read More
I will show you how to make this amazing whole food plant based asparagus soup with an eyecatching topping with nuts and curry powder. Which makes this easy spring soup to something special.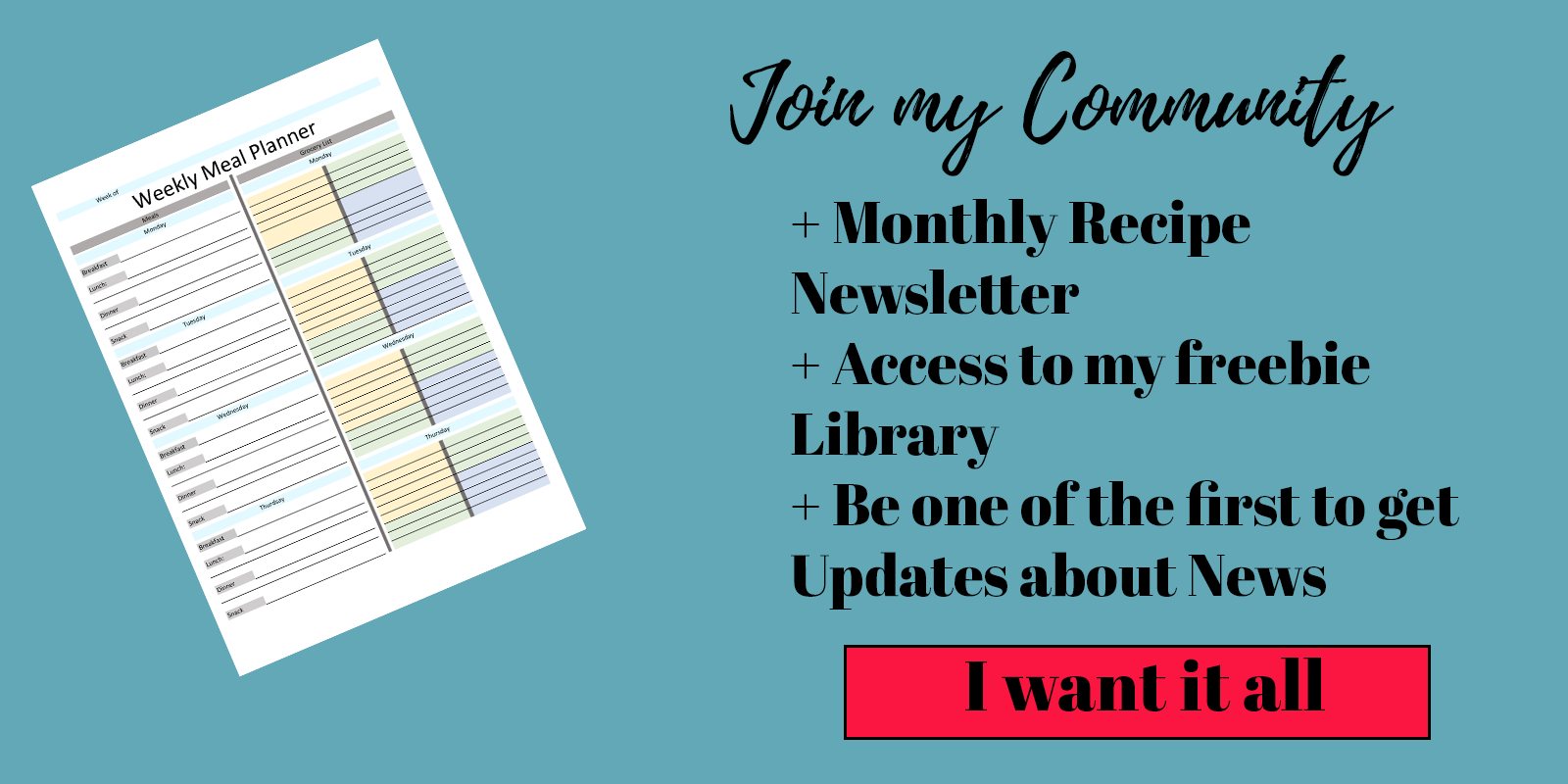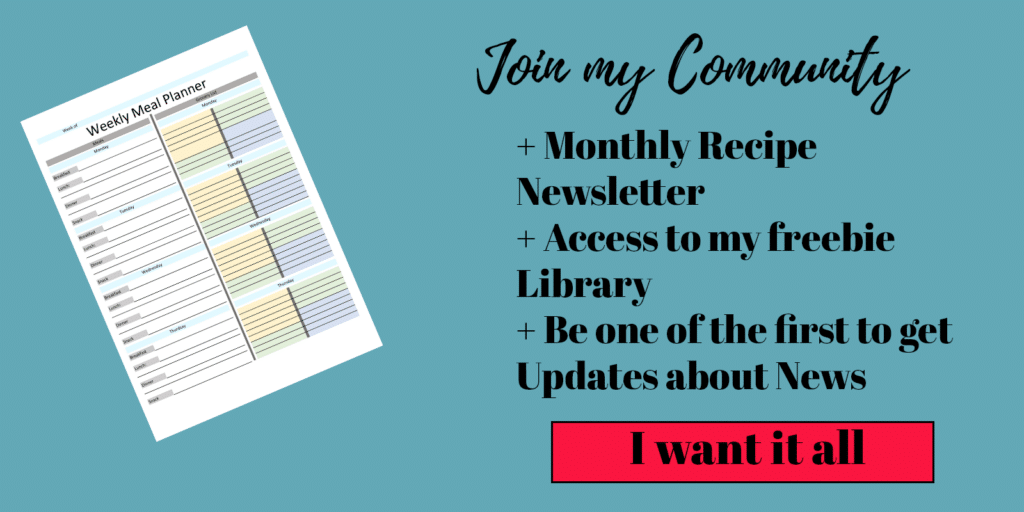 Ingredients
Let us see what we need for this plant-based asparagus soup. You can find the exact amount in the recipe card below.
white asparagus or green
green asparagus for decoration
onion
potatoes
dry white wine
vegetable broth
of water
cashews
lemon juice and abrasion
nutmeg
fresh herbs for garnish (eg parsley, chive blossom or my nut topping)
Tangy nut topping
cashews
hazelnut
sesame
curry powder
sea salt
Which asparagus is best for the vegan asparagus soup?
I like to eat white as well as green asparagus. Here in the US, unfortunately, I find very rarely white asparagus, so I love it all the more when I find white asparagus, but it is totally overpriced and mostly imported.
But there are green asparagus like sand of the sea and pretty cheap. But now how do you decide which asparagus you want. I prepared this soup with white asparagus and cooked some green asparagus to snip it into the soup.
The green asparagus is simply a great eyecatcher and also makes perfect as a decoration on the soup for example for birthdays or other festive matters.
You can find violet asparagus, I have not found it here in the US, but that would make great decoration too.
You can make this soup with both asparagus varieties, you can use white or green asparagus.
When you use green the cream of asparagus soup will be more greenish than white.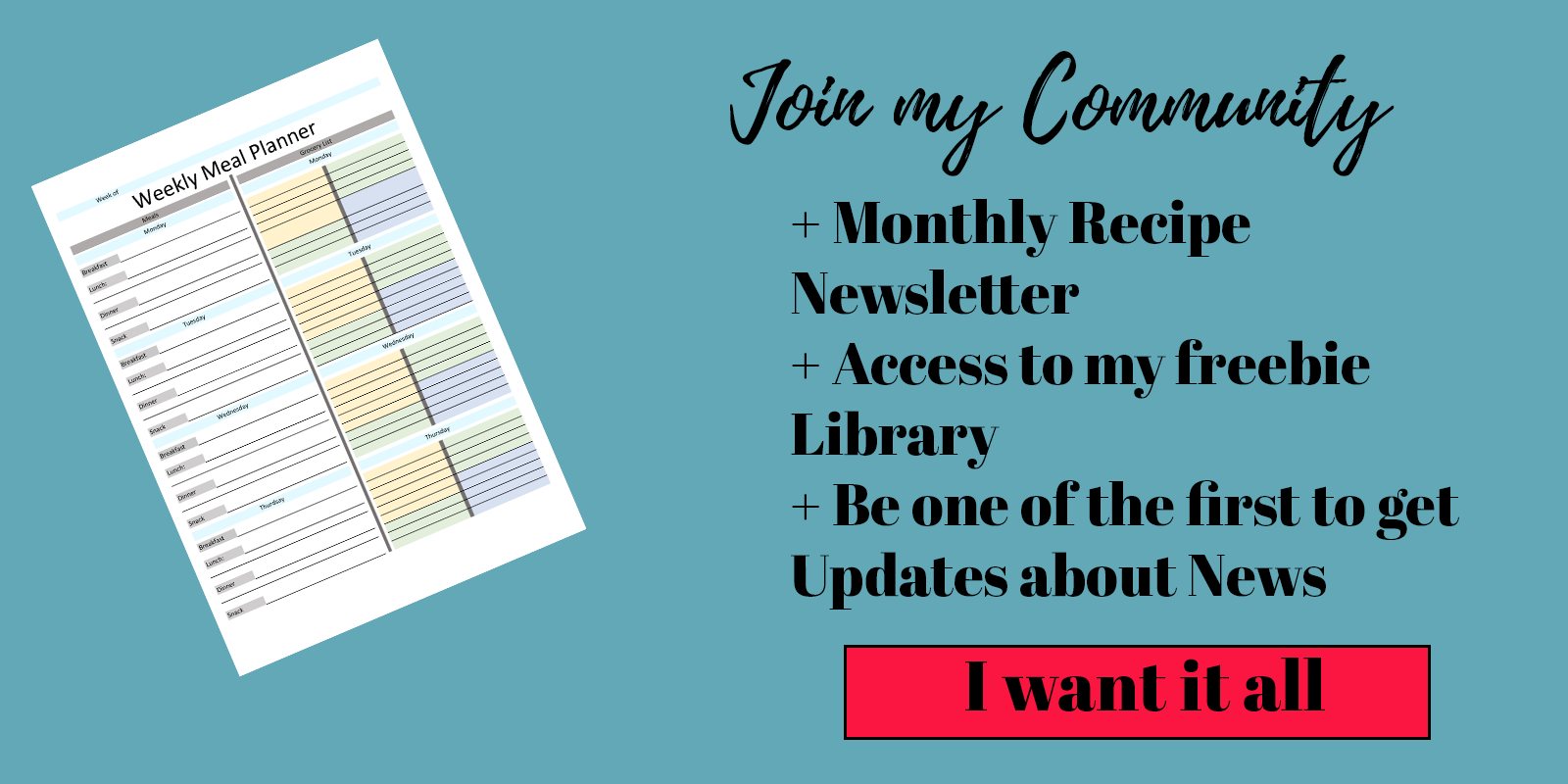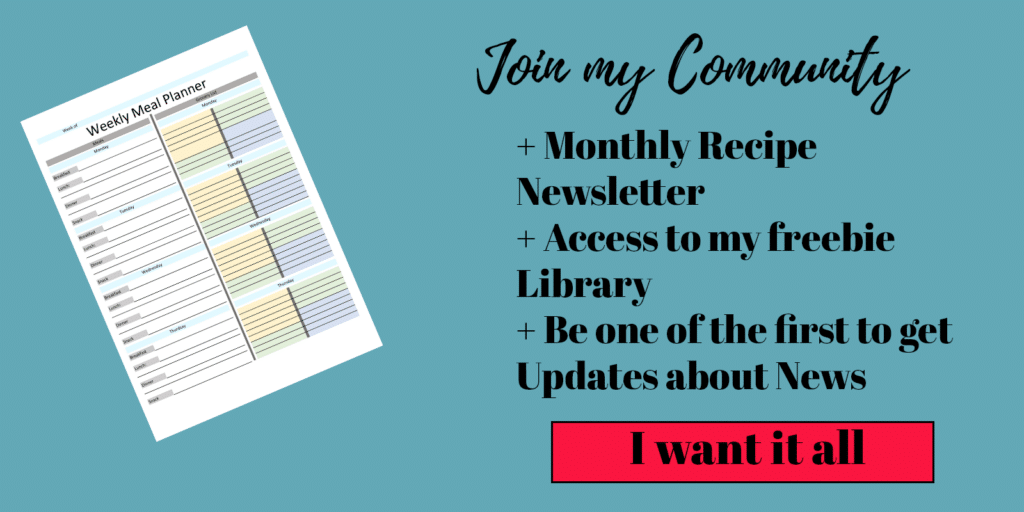 White Wine Substitute
You can easily substitute the white wine in this recipe. Instead of deglazing the onions with white wine use some veggie broth.
You can also add at the end some apple cider vinegar or white wine vinegar. And taste how much you need.
Instruction
Fry the diced onion in a coated pot with water. Make sure that it does not get too dark, otherwise the soup will not turn white/ light.
Deglaze with white wine and wait until it is overcooked.
Peel the asparagus, cut off woody ends and dice, peel and dice the potatoes and add to the onions, deglaze with the vegetable broth and lemon juice and simmer until the potatoes are tender.
Cook the green asparagus in an extra pot, cut off the woody ends first.
Now put except a few asparagus pieces in a high-performance mixer. Cashews, as well as the remaining water and puree until there are no more pieces.
Now season with pepper, nutmeg and salt.
Cut the green asparagus into pieces and add to the soup.
For the nut mixture:
Roast cashews, hazelnuts and sesame in a non-stick pan and crush in a mortar. Now add the spices and stir.
How do I thicken the vegan asparagus soup?
You do not need anything extraordinary to bind soups. I like using like in this vegan asparagus soup potatoes and / or cashews.
The potatoes and cashews make the asparagus soup very creamy and simply tastes delicious. Simply puree the potato with the asparagus.
If you have tips for binding soups and sauces, then write me down in the comments. I am looking forward to reading from you.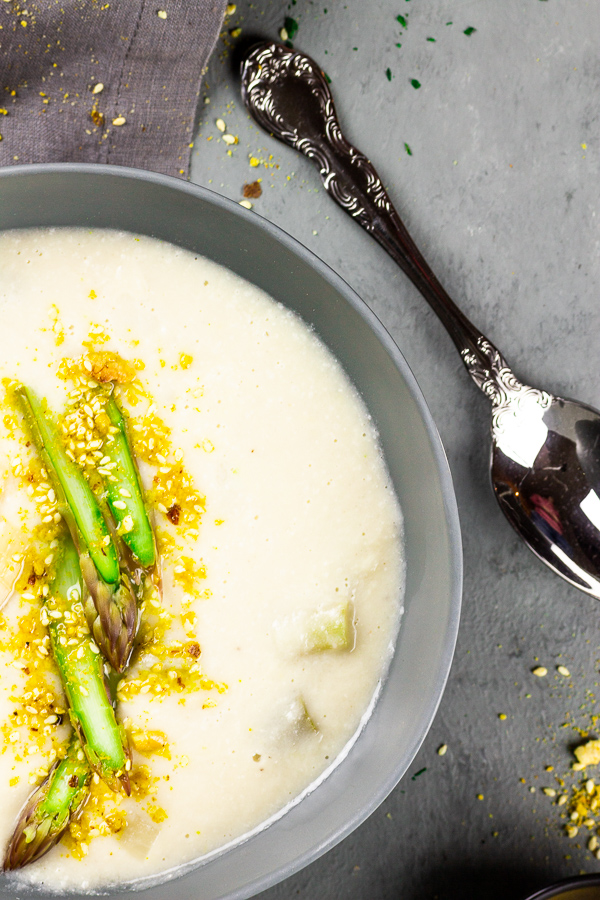 This vegan asparagus soup is
a light dish
filling
low in calories
full of flavor
a perfect appetizer for your next party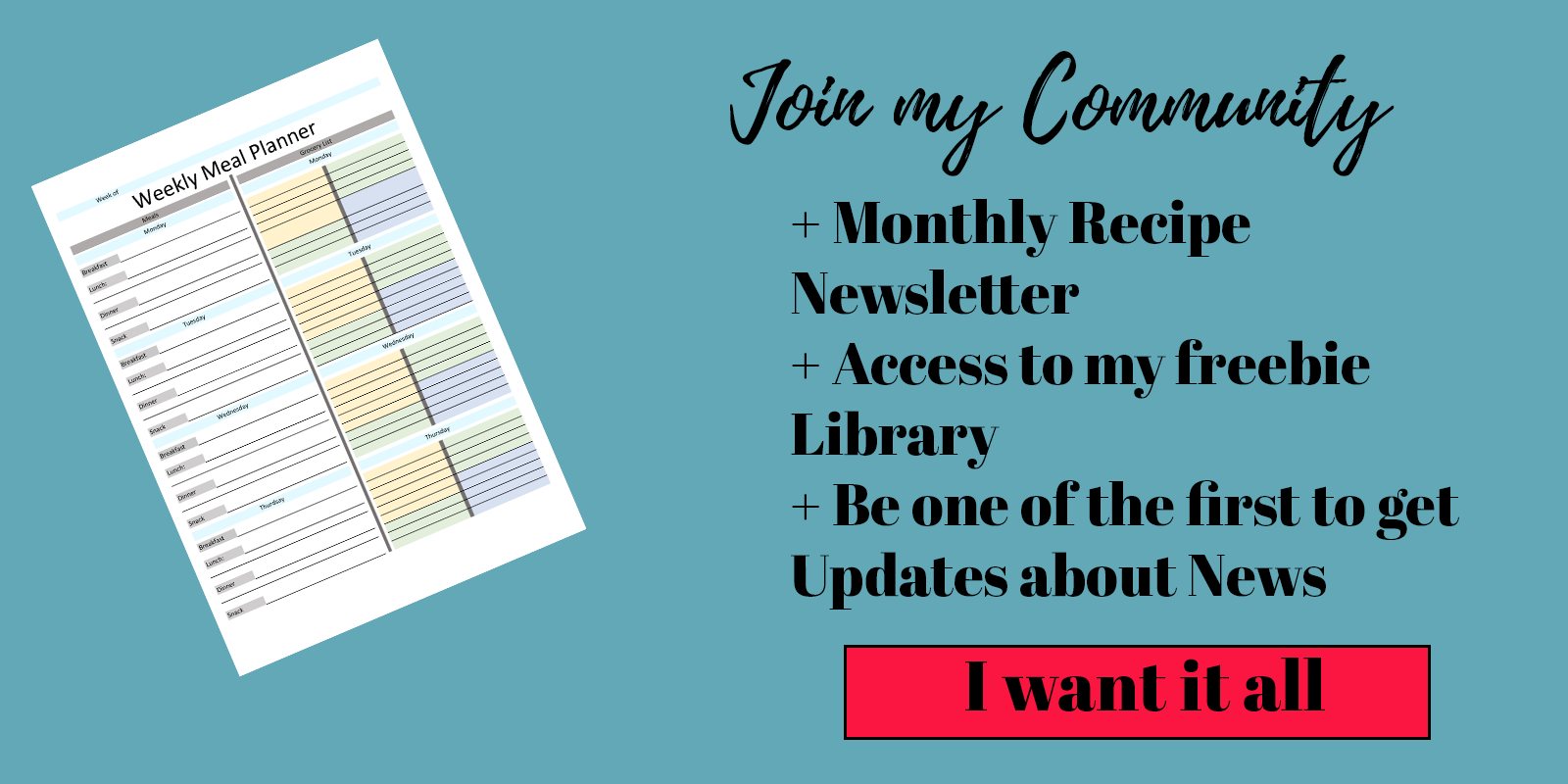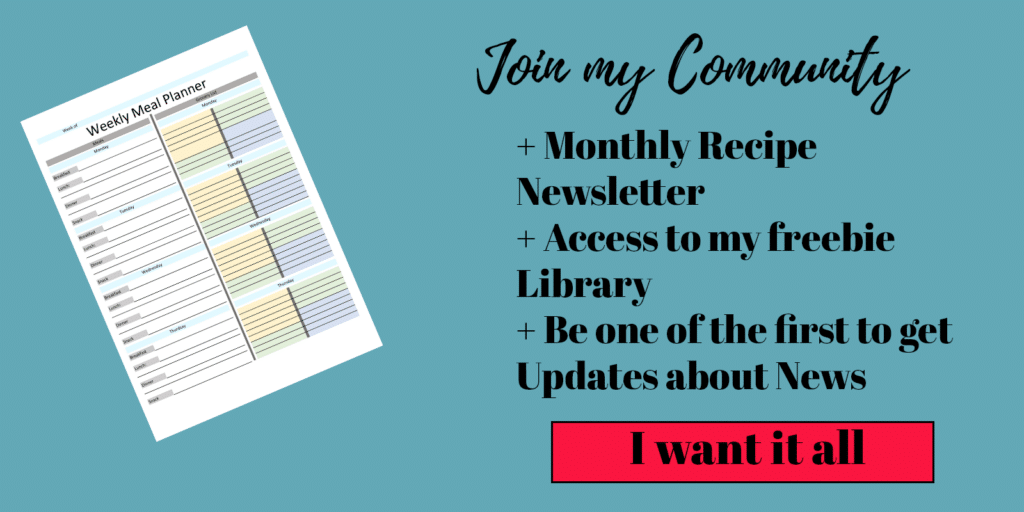 More vegan Soup Recipes: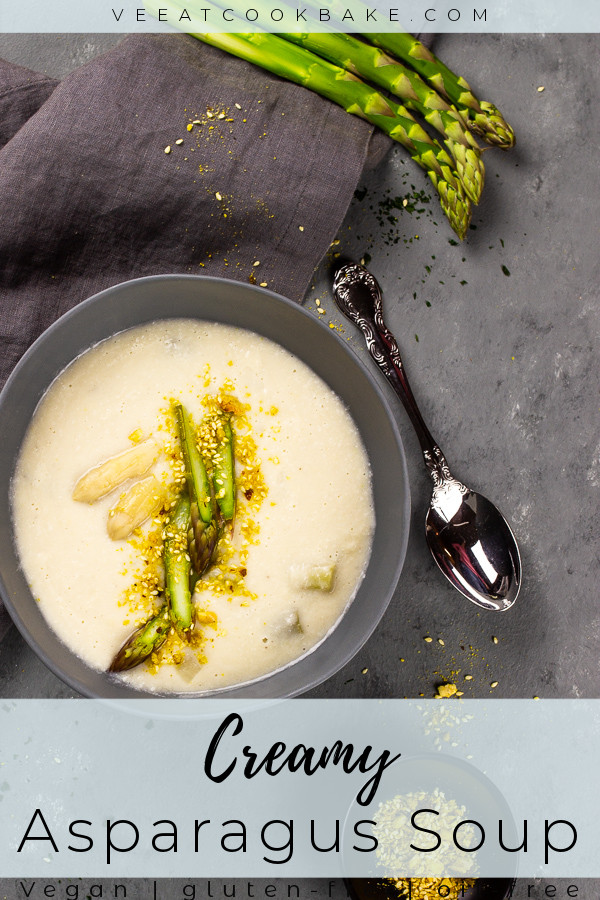 Have you tried the recipe?
If you tried the vegan Recipe, be so nice ♥ and let me know by rating the recipe and writing what you think about it in the comments. I would love to see your photo on Instagram or Facebook. To do this tag me with @veeatcookbake and my hashtag is #veeatcookbake. So that I can see your creation. Did you know you can add photos on Pinterest under the recipe Pin? I can't wait to see a photo of your creation there. You find me with @veeatcookbake.