A vegan cheesecake with mandarin orange with a fluffy biscuit base and a rich cream will be the hit at any birthday party or other festivities such as Christmas, Thanksgiving or Easter.
It tastes great for coffee/ tea time. This plant-based cake recipe uses no refined sugar and tastes great in the morning for breakfast.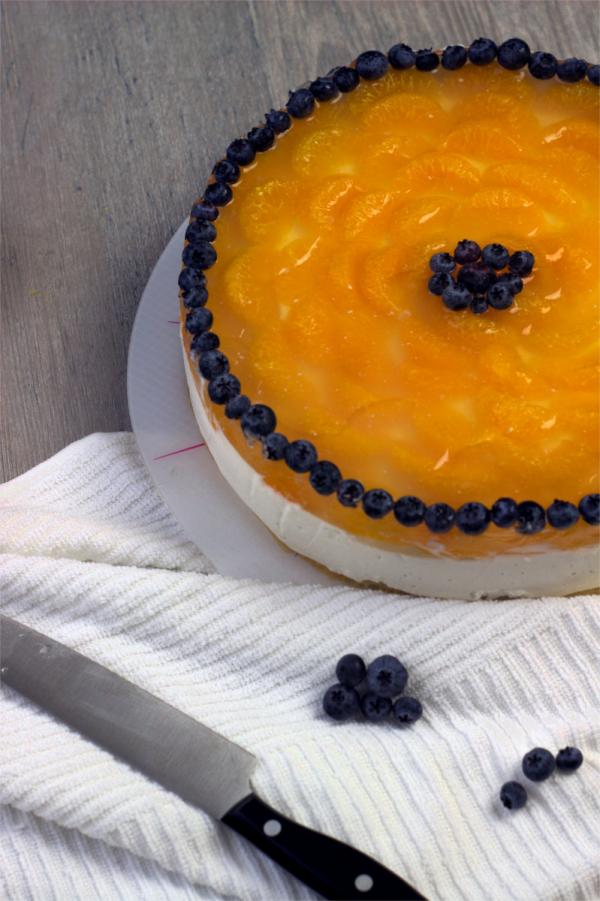 As an Amazon Associate, I earn from qualifying purchases. This post may contain affiliate links. Read More
Vegan half raw cheesecake with mandarin orange is one of my favorite cakes.
From an early age I count this cake as one of my favorite cakes.
At that time, however, there was not a vegan version of it. When I look at my baby photos, it was already my 1st birthday cake.
And back then I could not get enough of this creamy cheesecake with mandarin orange, so I dipped right in with my head.
Do you have a cake from your childhood that you absolutely had to veganise? Let me know in the comments 🙂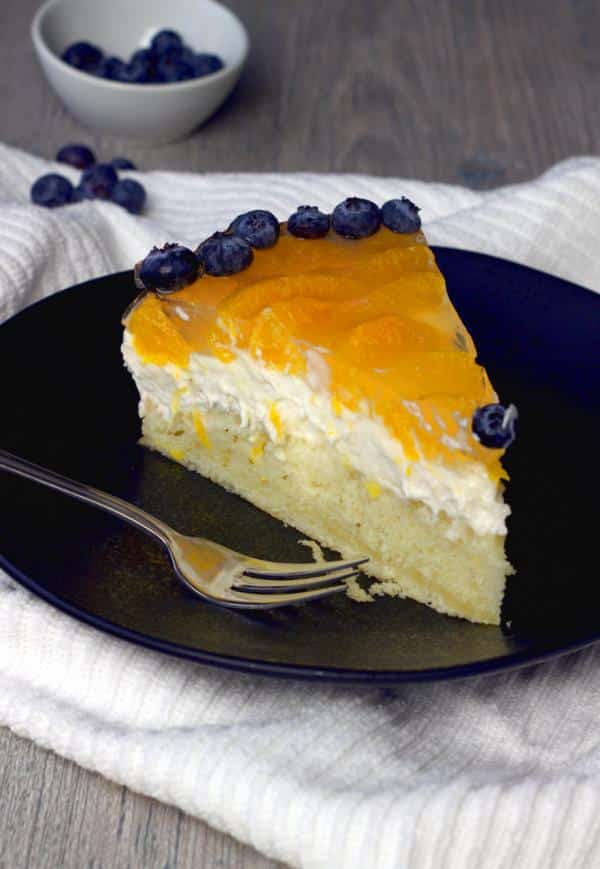 How to veganise it?
I'm always excited about what you can do without animal products. Everything is possible these days and with this super rich cream I can prove to you that you can really consume less animal products. What did I use as a cream substitute?
I like to use coconut cream for this. I just take some coconut milk and leave it for at least 24 hours in the fridge.
As a result, the solid part sets off and it gives you a creamy consistency.
Beat it with a stand mixer and you'll get the first part for the vegan half raw cheesecake with mandarin oranges.
Furthermore, I like to use vegan yogurt or silken tofu as a quark/ cream cheese substitute. In this case, I used unsweetened soy yoghurt.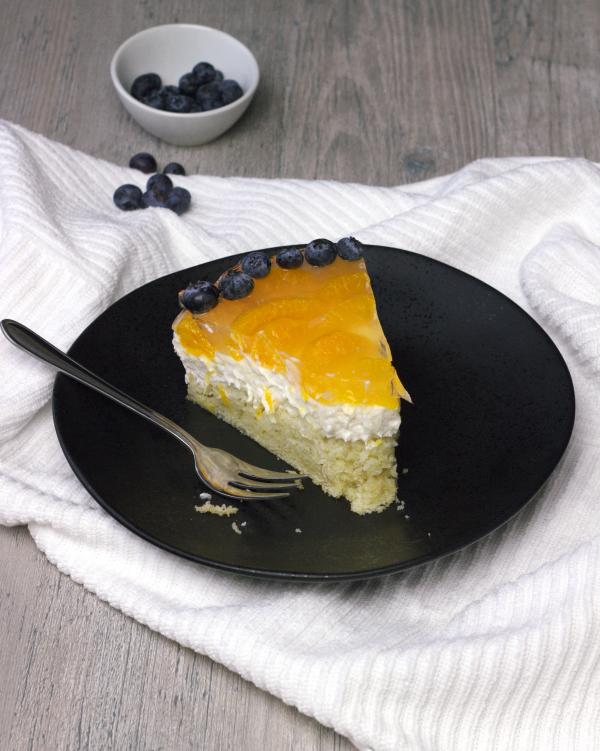 Eggfree Sponge possible?
I definitely say yes. Here is the proof that it works.
With this vegan biscuit cake you do not need any special ingredients, you can bake this as before. Below you will get the recipe.
I'm always excited about how easy it is to bake or cook without eggs.
More vegan Recipes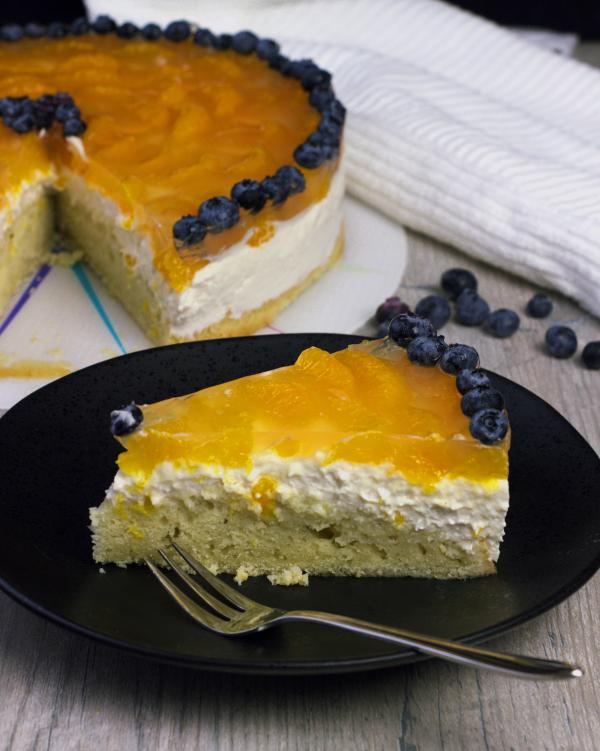 Do not forget to pin!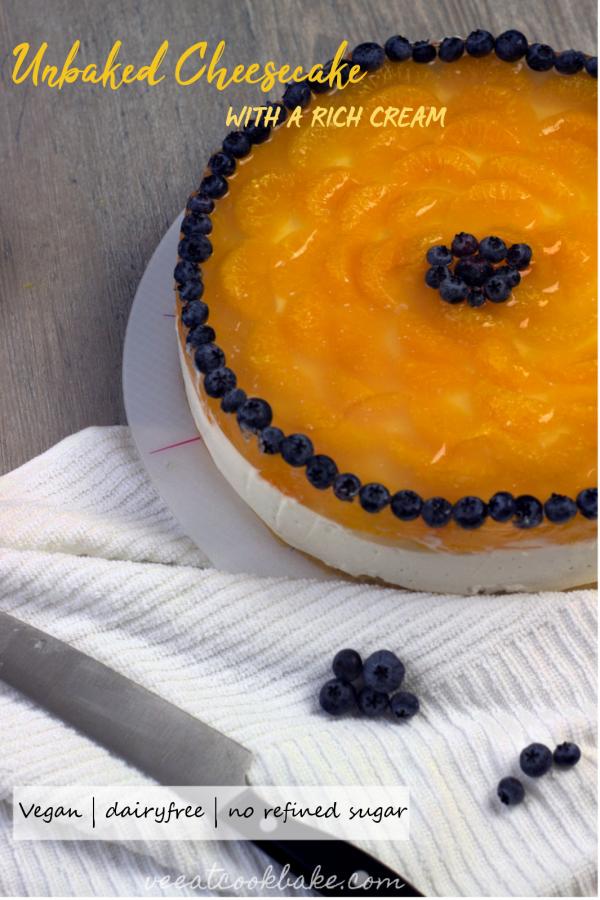 Have you tried the recipe?
If you tried the vegan Recipe, be so nice ♥ and let me know by rating the recipe and writing what you think about it in the comments. I would love to see your photo on Instagram or Facebook. To do this tag me with @veeatcookbake and my hashtag is #veeatcookbake. So that I can see your creation. Did you know you can add photos on Pinterest under the recipe Pin? I can't wait to see a photo of your creation there. You find me with @veeatcookbake.