Have you always wanted to prepare a creamy vegan rice pudding?
Rice Pudding in vegan is super easy to prepare and is one of the classic comfort foods that many know from childhood.

As an Amazon Associate, I earn from qualifying purchases. This post may contain affiliate links. Read More
And maybe you too. This light, thick rice variant with hot cherry sauce is ideal as a gluten-free lunch, breakfast or snack. Dairy-free cream of rice with plant-based milk and hot cherries really suit every season.
What is better than having a quick dish on the table that can really be eaten with every meal!
With this recipe, I would like to show you how easy it is to veganize a rice pudding. There are so many types of plant based milk like coconut milk, oat milk, almond milk and more and these help us to create a super great creamy rice pudding.
But it is not that easy to cook a vegan rice pudding. It depends on the perfect ratio to successfully veganize the traditional pudding. And here with this recipe you not only get the recipe, but tips and tricks that can help you achieve this goal.
After this rice pudding you don't want to eat any other.
It is:
creamy like the one you can buy
a healthier option
an absolute comfort meal
awakens childhood memories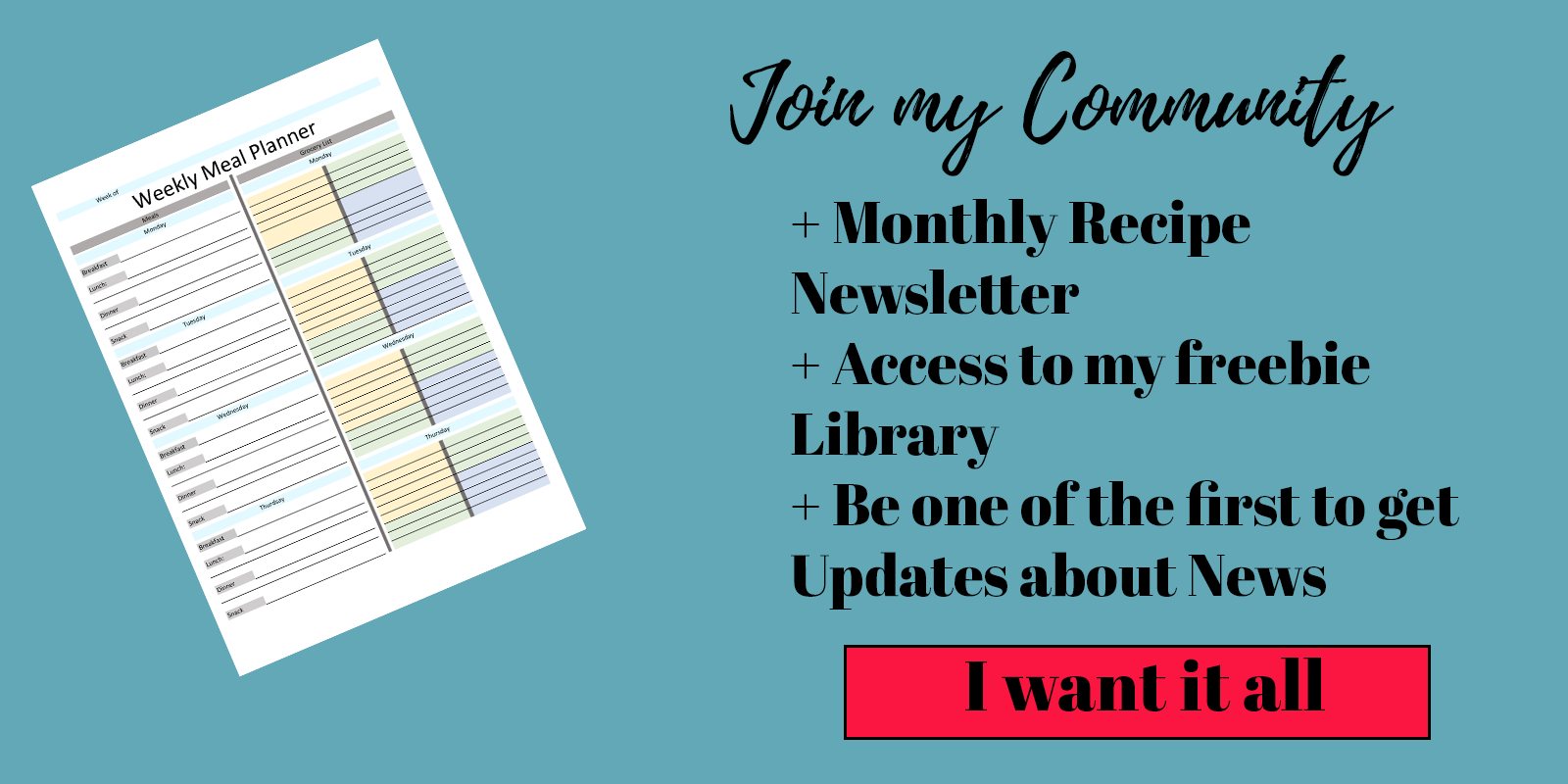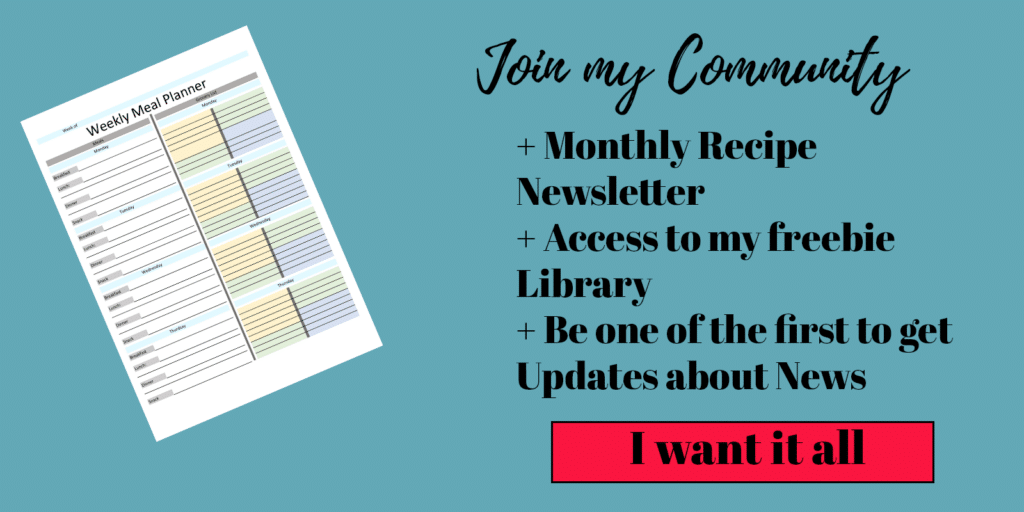 Preparation
Cooking rice pudding in vegan is super easy and you only need a few ingredients, most of which you may have in your pantry.
We usually have everything on hand and enjoy this dish spontaneously as a snack or lunch. Especially when I'm too lazy to cook.
But wait, what do I need for an incredibly creamy lactose-free rice pudding?
Ingredients
But now I would like to show you briefly which ingredients we find in this rice pudding. If you scroll down further you will find the exact quantities in the recipe card.
Plant-based Milk
Rice (Arborio or Carnaroli)
Vanilla Extract
Maple Syrup or Date Puree
Zest of a Lemon
Warm Cherries
Sour Cherries from the glass or frozen
Cherry Juice or juice from the glass
Corn Starch
Maple Syrup or Date Puree
Vanilla Extract
Rice Variety
Have you had a look at the rice shelf in the supermarket? There are so many different types of rice that you cannot really decide which is the right type of rice?
That's exactly how I feel. So be careful, I will show you what you should pay attention to when choosing a rice.
Round grain rice is a classic rice variety for rice pudding. The grain should be as large and round as possible, so that a lot of liquid can be absorbed, which makes the rice pudding so super creamy.
It should also contain a lot of water-soluble starch so that the grains stick together, e.g. with risotto.
It is best to use a grain of rice that has already been designated for rice pudding or to look for the Arborio rice or Carnaroli variety. Which are both great for risotto.
Milk Variety
Here you can actually take your favorite type of milk. However, I prefer a variety with a relatively high fat such as coconut milk, cashew milk, or almond milk.
However, if you do not want the taste of coconut in rice pudding, you can also resort to another nut milk here, e.g. Almond milk or cashew milk.
I do not recommend rice milk here because it is rather thin. If you are allergic to nuts, you can also try the vegan rice pudding with oat milk or soy milk. The creamiest is the rice dish with coconut or cashew.
Is the rice pudding gluten free?
Since the rice pudding, as the name suggests, consists of rice, we can also prepare it as a gluten-free dish. And that is what makes it so versatile, especially if you expect guests with whom you may not know whether they eat gluten-free, you are on the safe side with this dish.
Instruction
But now finally how we prepare rice and the hot cherries.
Start by putting the rice, milk, maple syrup or date puree, as well as the vanilla extract and cinnamon in a sufficiently large pot.
Now let the rice boil and turn the heat down. Simmer the rice for about 25 minutes and stir from time to time so that it doesn't burn on the bottom.
For the cherry sauce, put the cherries and the remaining ingredients in a second saucepan and stir vigorously. The starch should be dissolved.
Now heat the cherries and let them boil until they thicken. Take them off the stove and let them cool down a bit.
If you are using frozen cherries, let them defrost beforehand.
Serve the rice pudding with the cherry sauce in a bowl or in jars.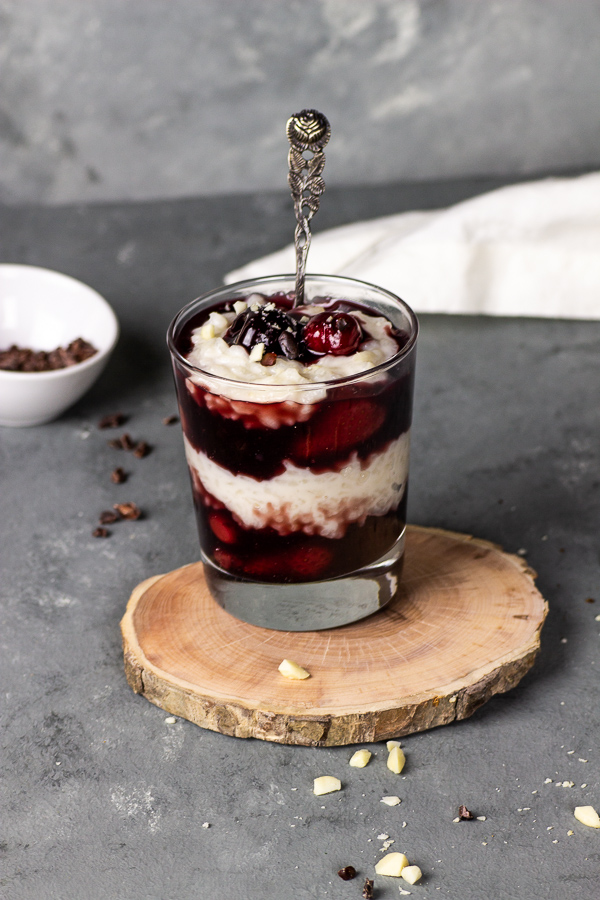 Can I prepare the vegan rice pudding in advance?
You can prepare the rice easily 1-2 days in advance and eat cold like the store bought ones next to the yogurt section.
Once you've prepared the rice pudding, it's best to keep it in the fridge.
Serving Options
Eat the rice pudding classically with sugar and cinnamon
Serve with fruit sauce like this cherry compote
Prepare the strawberry sauce from my NY cheesecake and serve it with the rice pudding
Season the rice pudding with ginger, turmeric and vanilla
How about winter spices like star anise, cinnamon, allspice, clove
Prepare a chocolate rice pudding, simply stir in a little cocoa powder
Stir in 2 tablespoons of semolina, about 10 minutes before the end of the cooking time, and you will get an exceptional rice pudding
Leftover Storage
If you have leftovers you can easily store them. You can also use the fridge or freezer.
Fridge
Put the rice pudding in an airtight container and put it in the fridge for about 3 days. It may be that the rice pudding thickens a little and becomes a little thicker.
Warming up
You can eat the rice pudding cold or warm. If you want to eat it warm, you can simply reheat the rice porridge in the microwave for about 1 minute or in a pot on the stove. To do this, keep stirring so that the vegan rice pudding does not burn during the warm-up.
Freezing
The classic rice pudding is not ideal for freezing. Because of the milk that can clot when thawed.
We do not use dairy products in our vegan version and you can even freeze the porridge very well. Simply pour the rice pudding into containers in portions and freeze them.
Thawing and Warming
You can simply thaw the rice pudding in the fridge. Or you can heat it in a saucepan on the stove. If you want to go really fast, you can also use the microwave.
Tips and Tricks
If you want to go quickly, boil the milk and let the oven do the rest. Add the rice to the boiling milk and put it in the oven at approx. 255°F (125°C) for approx. 30 min. Stir 1-2 times.
You want it to go even faster? Then cook the rice pudding in the instant pot. Boil everything except the rice in the pot. Add the rice and stir vigorously. Now close the instant pot and set it to the lowest level. Let it cook for about 10 minutes. Let the steam out and see if you like the rice pudding.
Have you burned the rice pudding? Please do not stir and scratch the bottom. This just distributes the burnt taste. It is best to simply put the rice pudding in a second saucepan.
Your rice pudding is too firm? That happens before, just stir in a little more milk until you have the desired consistency,
You want the milk rice to be super creamy. Take some coconut cream and stir it under the cooled rice pudding.
More vegan recipes:
Puff Pastry Cups filled with pudding
Pin for Later!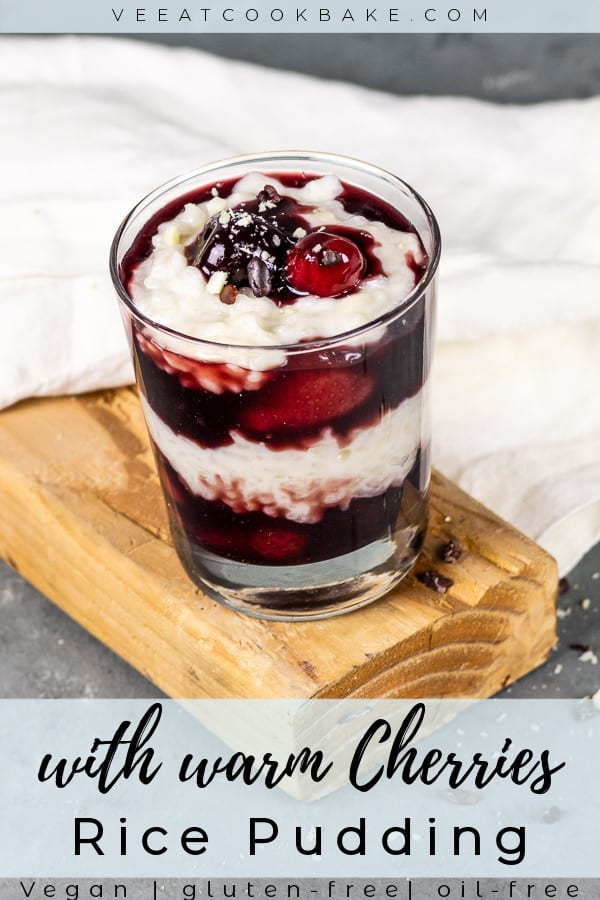 Have you tried the recipe?
If you tried the vegan Recipe, be so nice ♥ and let me know by rating the recipe and writing what you think about it in the comments. I would love to see your photo on Instagram or Facebook. To do this tag me with @veeatcookbake and my hashtag is #veeatcookbake. So that I can see your creation. Did you know you can add photos on Pinterest under the recipe Pin? I can't wait to see a photo of your creation there. You find me with @veeatcookbake.