Vegan cherry pie, a sweet recipe from scratch with the best filling from fresh or frozen cherries. A healthy pie that doesn't just taste great on Thanksgiving. Make this simple and quick vegan cherry pie during the cherry season with fresh cherries and a whole grain crust and served with coconut cream or vanilla ice cream. Dairy-free | whole foods | whole some | egg-free | lactose-free

How to make a crust of the vegan cherry pie?
Do you already know some of my recipes? Then you have probably already noticed that I like to mix in my doughs different nuts and flour and do so in this delicious vegan cherry pie. This time a mix of macadamia and hazelnuts with a spelt-oat mixture, which gives the vegan cherry pie that certain something. Which nuts do you love? I'm looking forward to reading from you below. With my next recipes, I would like to integrate some of them.

What cherries are best for the vegan cherry pie?
Obviously, fresh cherries are just a lot sweeter and you need fewer sweeteners. However, fresh cherries are a bit more time consuming for the vegan cherry pie, because you have to pit them all, which you do not have to do with frozen and canned cherries and thus goes faster. I decide based on how much time I have, because I think all types taste just fine in the pie. As you see in this video, I took the time to pit the cherries and baked the vegan cherry pie. So what kind of cherries do you prefer in your pie?
And by the way, if you use frozen or canned cherries from the jar and you get a pit in your piece of pie you may can make a wish like with a shooting star.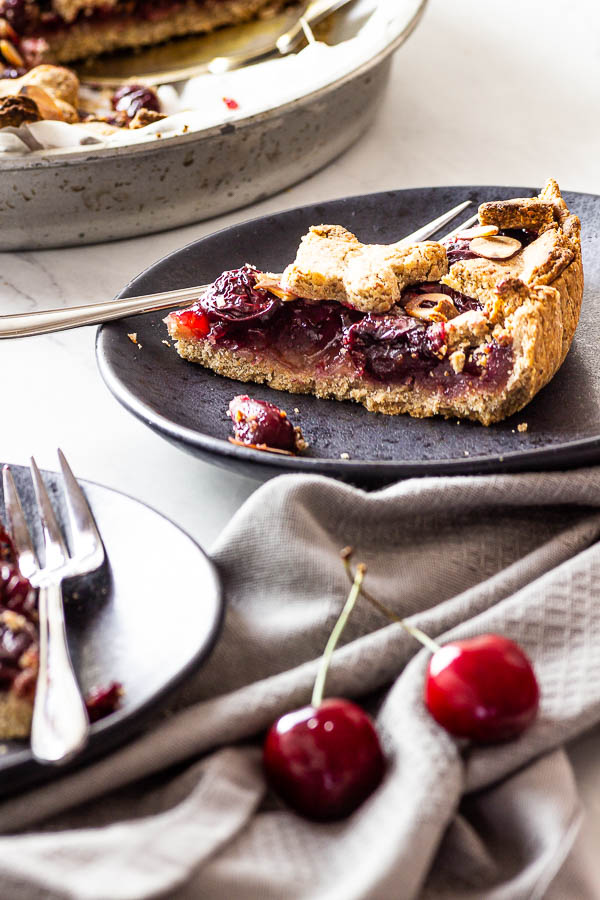 What is so special about the cherry pie?
Quick baked
Super duper yummy
Without refined white sugar
Full of taste
What else could I like?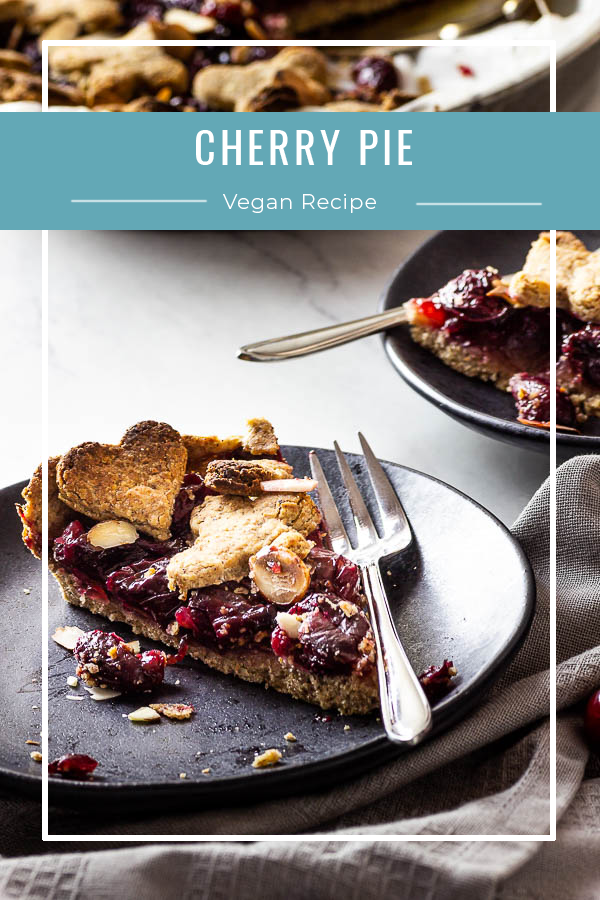 ---
Have you tried the recipe?
If you have, be so nice ♥ and let me know by rating the recipe and writing what you think about it. Tag me on Instagram or Facebook too. I am @veeatcookbake and my hashtag is #veeatcookbake. So that I can see your creation. Did you know you can add photos on Pinterest under the recipe Pin? I can't wait to see a photo of your creation there. You find me with VeeatCookBake. I will share your photos on Instagram and Facebook.
---
---
---