An easy and flavorful vegan Winter Stew loaded with vegetables like Cabbage and Lentils.
This quick one pot soup is a great vegan winter recipe for those chilly days and makes a great meal prep recipe to eat for a couple days. This vegetable stew freezes well.
You can either prepare this vegetable stew in a crock pot or instant pot.
A cabbage soup recipe loaded with protein from lentils and flavored with classic pantry spices and herbs to get all the comforting taste you need for a vegan soup.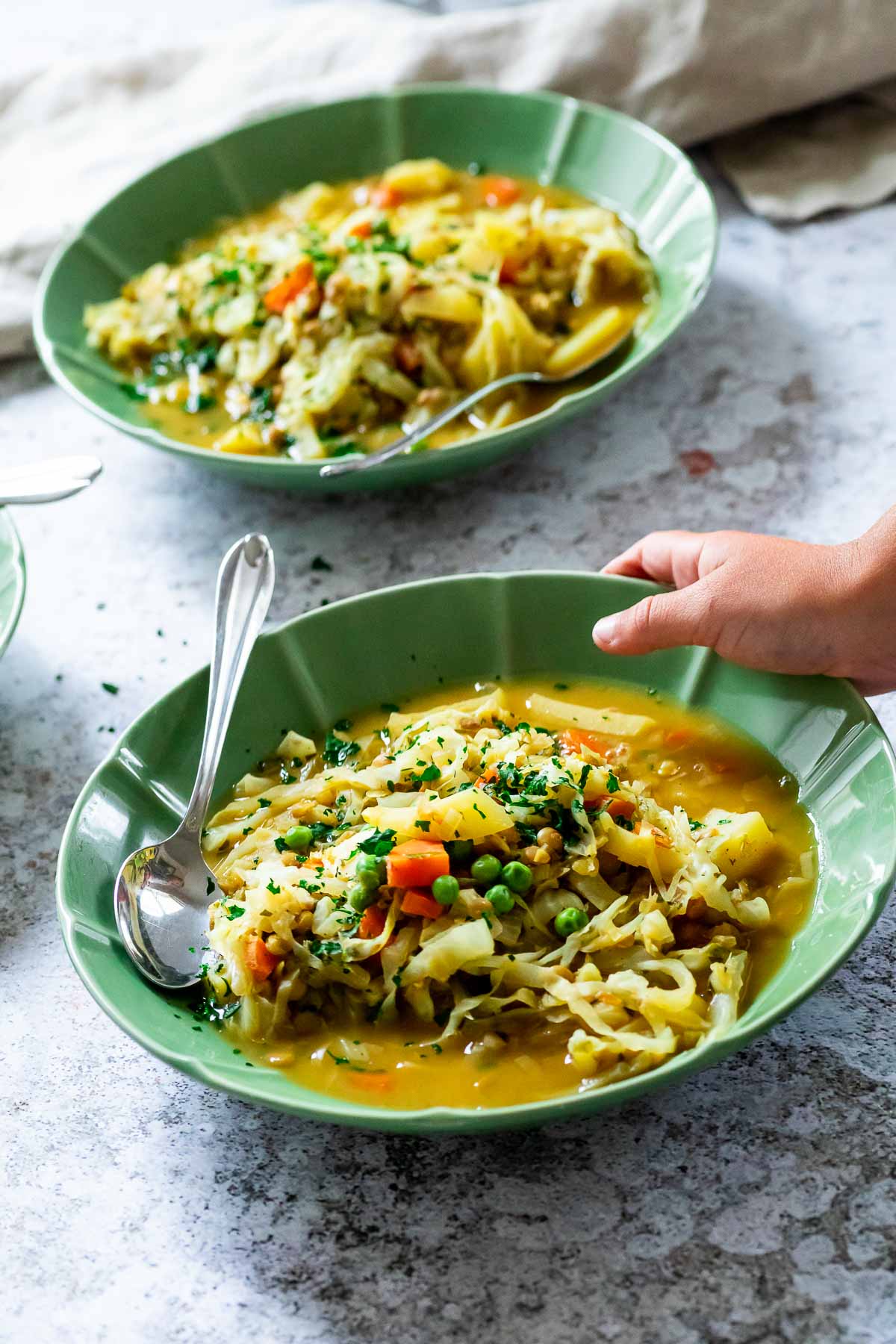 As an Amazon Associate, I earn from qualifying purchases. This post may contain affiliate links. Read More
Jump to:
When you like stews like Chili, then this is one of your new favorite recipes for a winter meal. It also makes a nice crowd pleaser or just when you want to prep a lunch or dinner in advance.
Let me show you how to make a vegan winter cabbage stew with lentils. Hold on, it is not just an instruction you get here. I want to show you how you can substitute certain ingredients, it will never get boring with this vegetarian cabbage stew.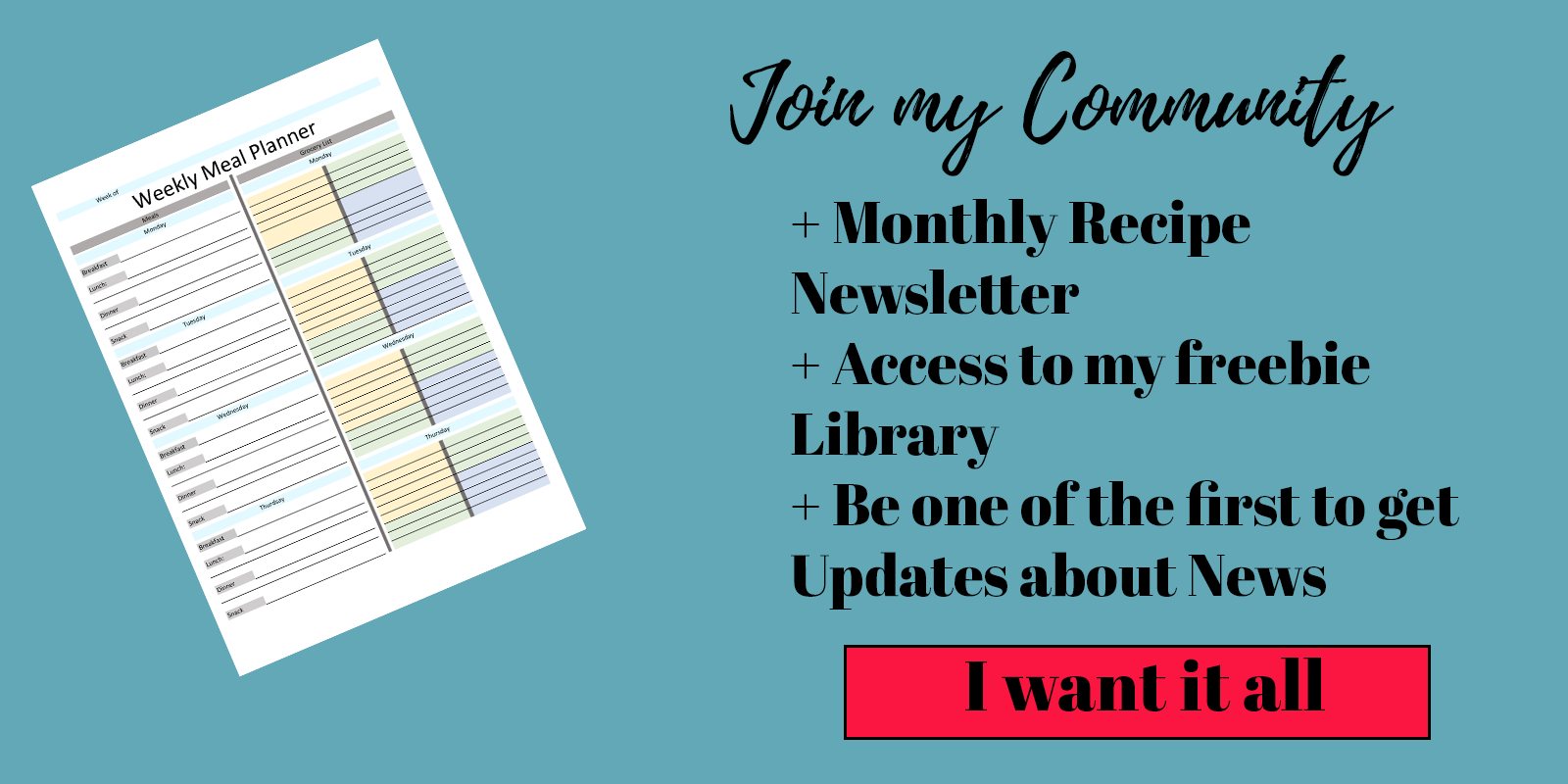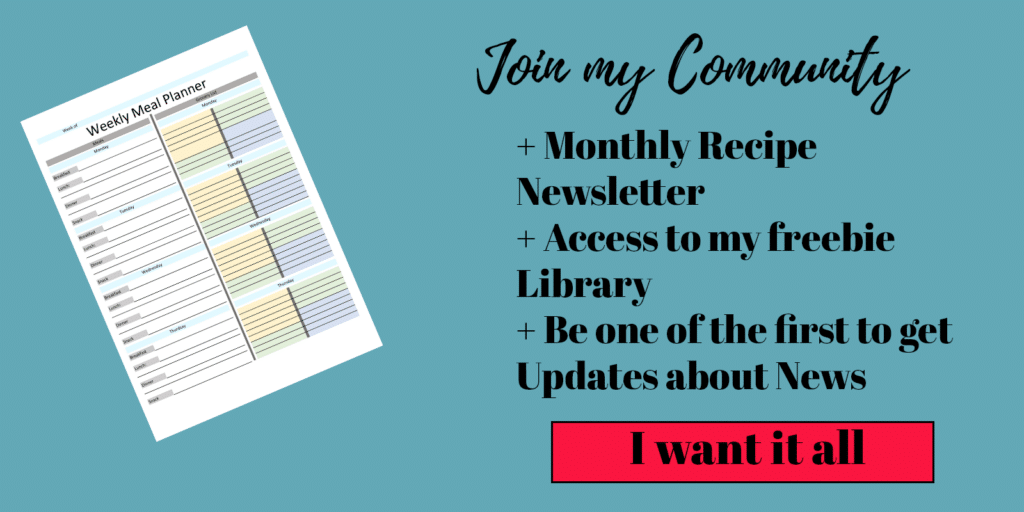 Is cabbage good for me?
Cabbage is a classic winter vegetable. Cabbage, no matter which variety, is incredibly nutritious. Vitamin C and K in particular are available in large quantities. Which in turn strengthens your immune system.
Cabbage is also said to reduce the risk of certain diseases, help a better digestion and help against inflammation.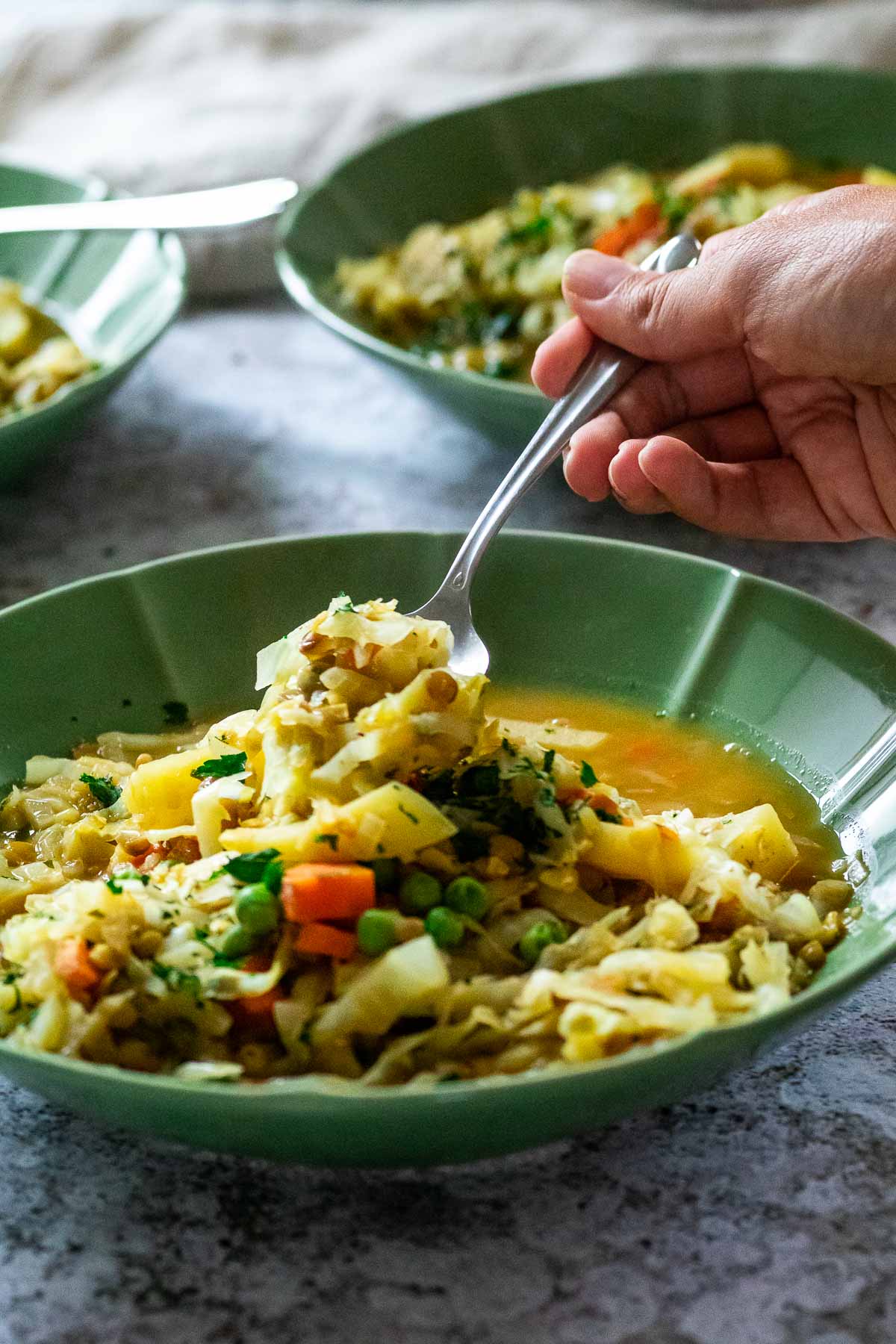 Ingredients
Now let's take a look at the ingredients in the vegetable stew. You can find the exact quantities below in the recipe card.
Onion
Garlic Cloves
Celery Root
Carrots
Leek
White Cabbage
Green Lentils
Vegetable Broth
Potatoes
Rosemary
Lovage (opt)
Thyme
Soy Sauce or Coconut Aminos
Apple Cider Vinegar
Smoked Paprika Powder
Bay Leaves
Juniper Berries
Vegan Chicken Broth Powder
Parsley
Nutritional Yeast
Frozen Peas
Substitutions
Let's take a look at what ingredients you can substitute in this great meatless stew.
White Cabbage
Instead of white cabbage you can also use another cabbage such as savoy cabbage or red cabbage. You can choose the right cabbage for your preferences.
Lentils
The lentils give the pot a great creaminess, if you don't have green lentils, you can also use beluga lentils.
You could also use white beans, kidney beans, or black beans.
For beans, I recommend pre-cooked beans.
Soy Sauce
You can replace the soy sauce with, for example, tamari, a gluten-free soy sauce, or coconut aminos.
Vegan Chicken Broth Powder
For this recipe, I use my homemade vegan chicken broth powder. You can of course go back to what you bought or quickly make mine.
Variations
Now let's just take a look at what you need to adapt in order to adapt it to appropriate diets.
Gluten free
If you use tamari or coconut aminos instead of soy sauce, this vegan lentil vegetable stew is gluten free.
Nut free
We don't use nuts in this stew. So you have a delicious nut-free dish.
Paleo
For a paleo version, just skip the soy sauce and you have a great paleo stew. As with gluten-free, you can use coconut aminos to add extra flavor to your stew. If you do not eat legumes just use green beans instead of lentils.
Keto
With keto we have to replace or omit the starchy foods. For one thing, you can replace the carrots and potatoes with pumpkin, for example. The lentils are high in carbohydrates and should therefore be left out. Use green beans instead of the lentils here.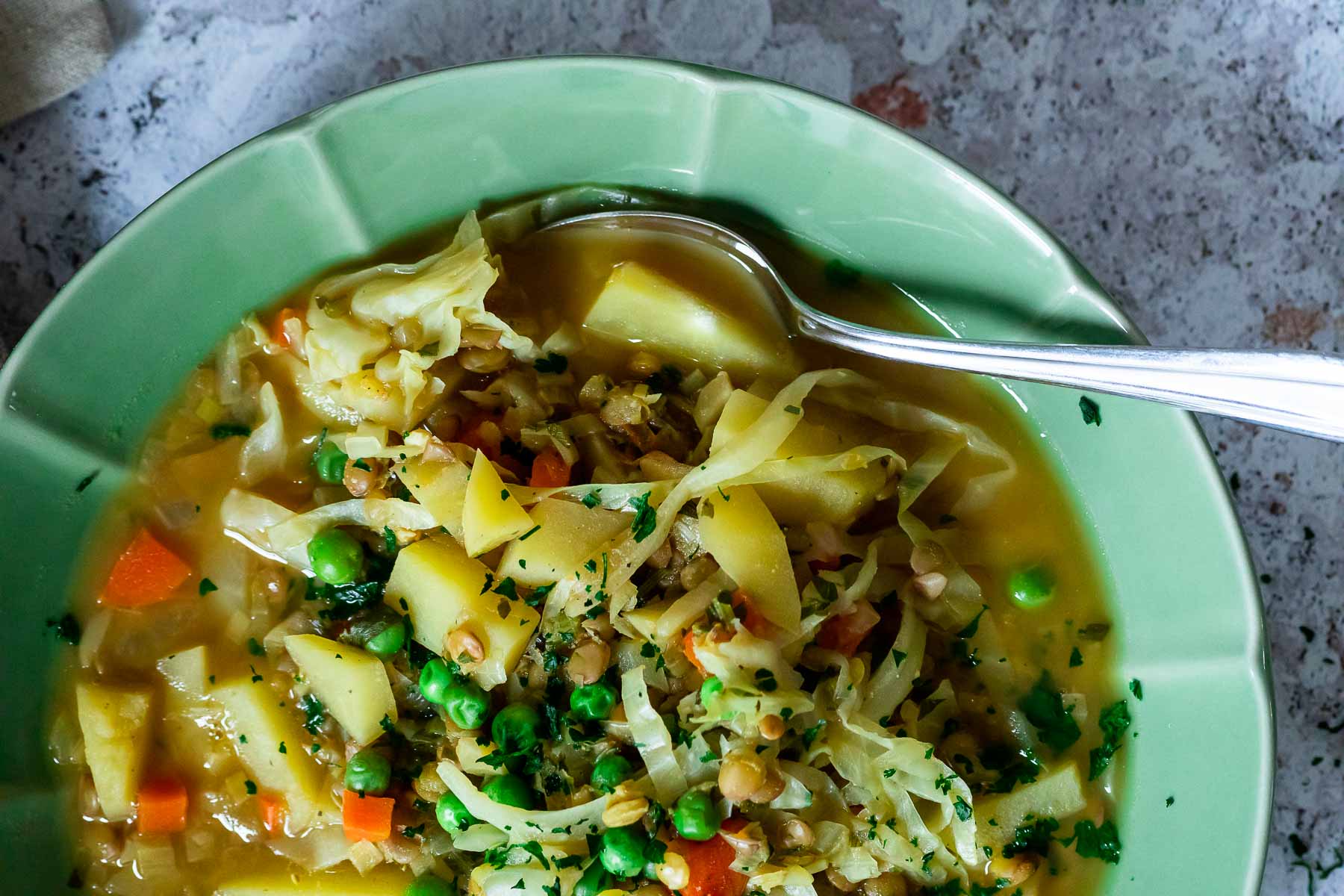 Instructions
Chop the onion and garlic cloves. In the same way, peel a piece of celery root and finely dice it. Now cut the carrot into fine cubes and the leek into slices.
Put the cut vegetables in a large pot and fry them with a little water.
While the vegetables are braising, peel the potatoes and cut them into bite-sized pieces.
Now add the lentils, vegetable broth, and potatoes to the onions. Cut half a white cabbage into thin strips.
Add the cabbage to the soup and let it simmer. Now add the spices and the rest of the ingredients except for the peas and taste it.
Let the soup cook until the lentils and cabbage are tender. This can take about 20 minutes. Now add the peas and let it simmer for another 5 minutes.
Slow Cooker
For the slow cooker version, put all the ingredients in a crock pot and let it cook on a low level for about 8 hours.
Instant Pot (Pressure Cooker)
If you're using a pressure cooker, cook the vegetables as described at the beginning. Now add all the remaining ingredients and cook under pressure for about 10-15 minutes. Let the pressure cooker stand for about 10 minutes.
And let the rest of the pressure out through the valve. Be careful when opening it, I once opened the pot too quickly and burned both hands.
Prepared in Advance
The soup is easy to prepare in advance. Later, all you have to do is warm it up. To do this, store the cabbage soup in the refrigerator.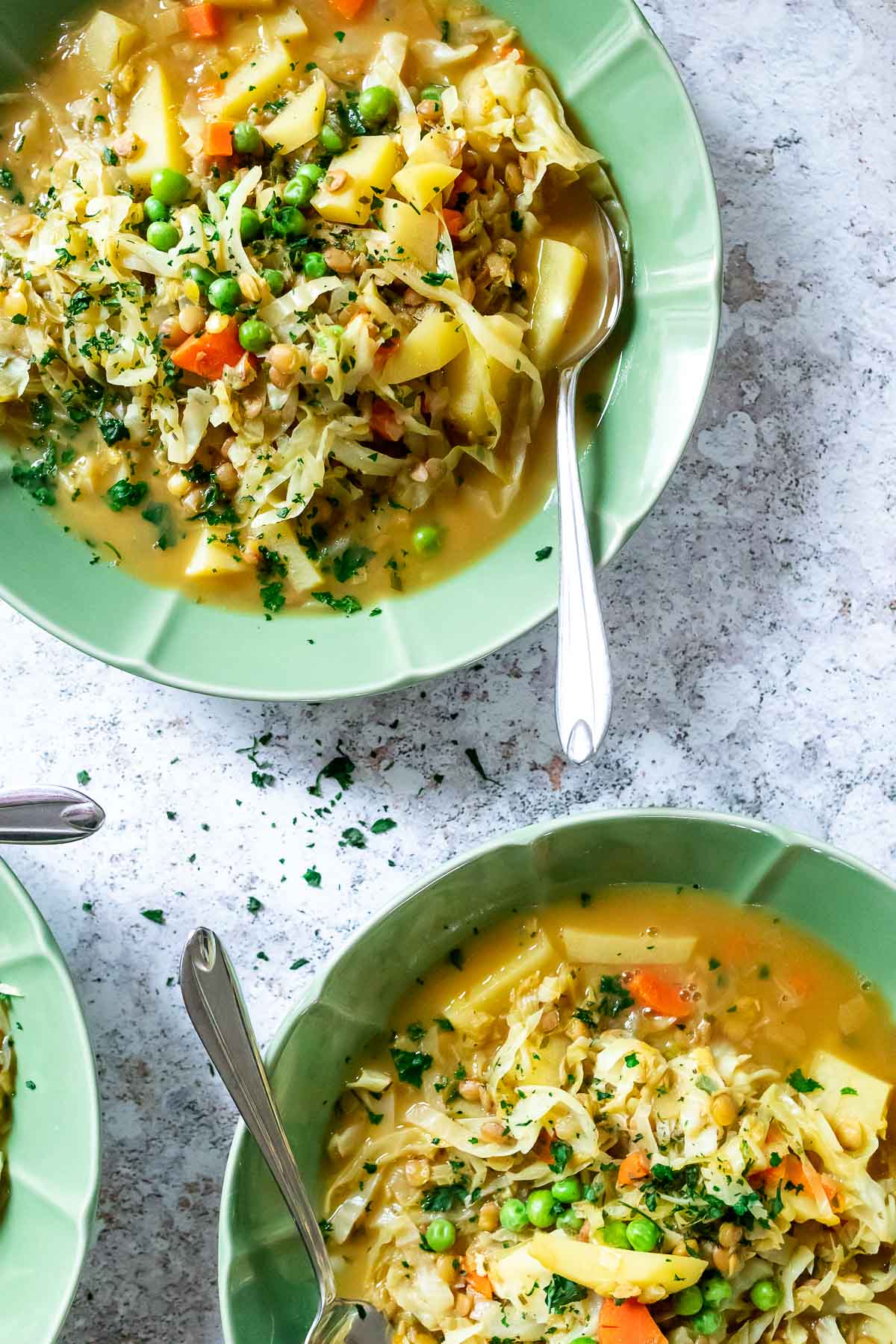 Cooking Time
You need about 35 minutes for the soup, which includes cutting, etc.
Storage
You get a lot out of this stew. I guess you have something left like us. I recommend you to store the stew as follows.
How to refrigerate it?
You can store the stew in the refrigerator in airtight containers for up to 5 days.
How to freeze it?
I recommend you to freeze the cabbage and lentil stew in portions in containers. The stew can be stored in the freezer for about 2 months.
How to reheat it?
Take the soup out of the freezer the night before and let it thaw in the fridge. To warm up, simply heat the soup in a small pot.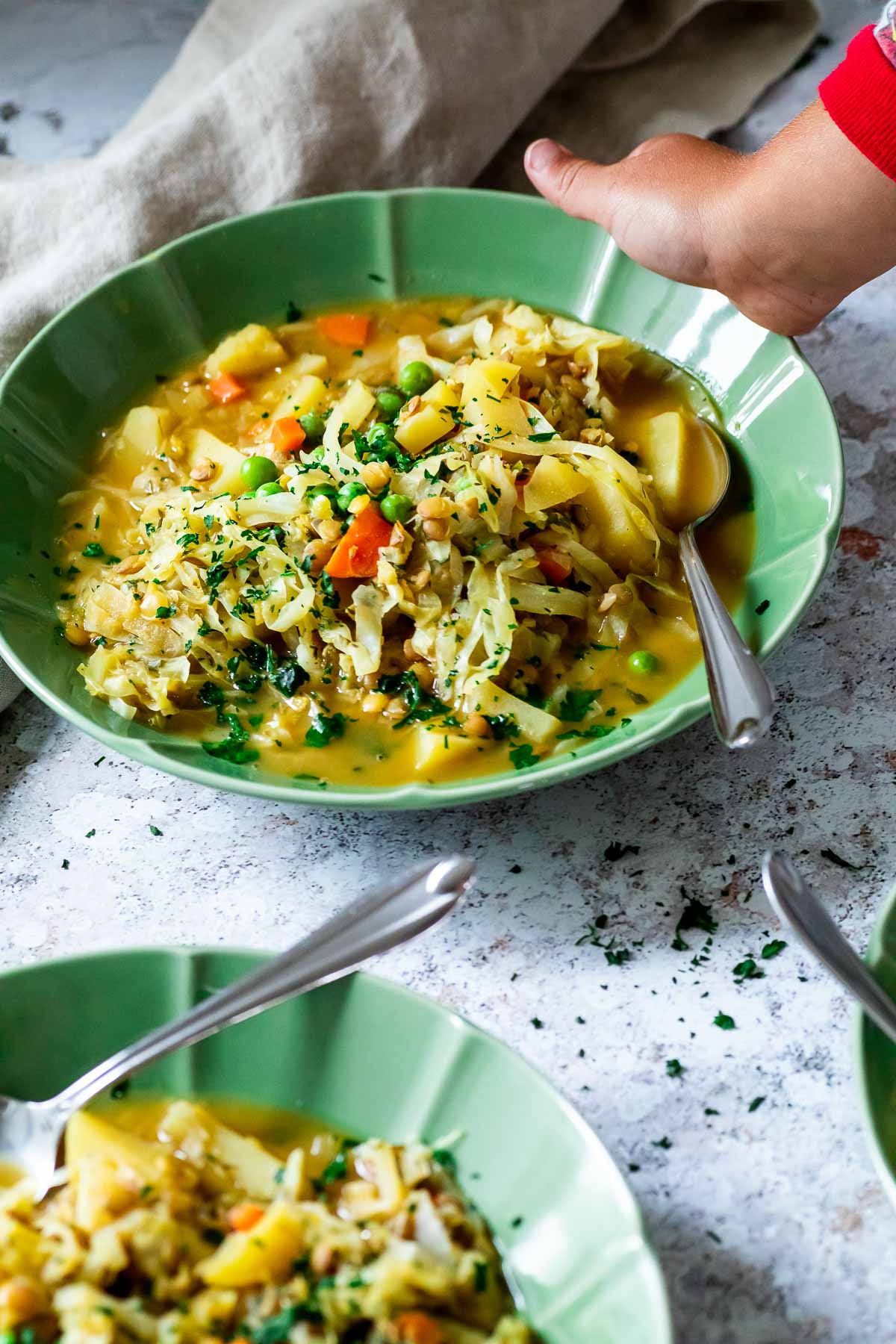 Tips
I usually buy a whole celeriac and cut it into slices. I then freeze these slices. So you always have some celery on hand. Celeriac gives your soups an incredibly great taste.
Use a food processor to finely chop the cabbage. So you can quickly cut all the cabbage and you can make German Style Coleslaw from the remaining cabbage, for example.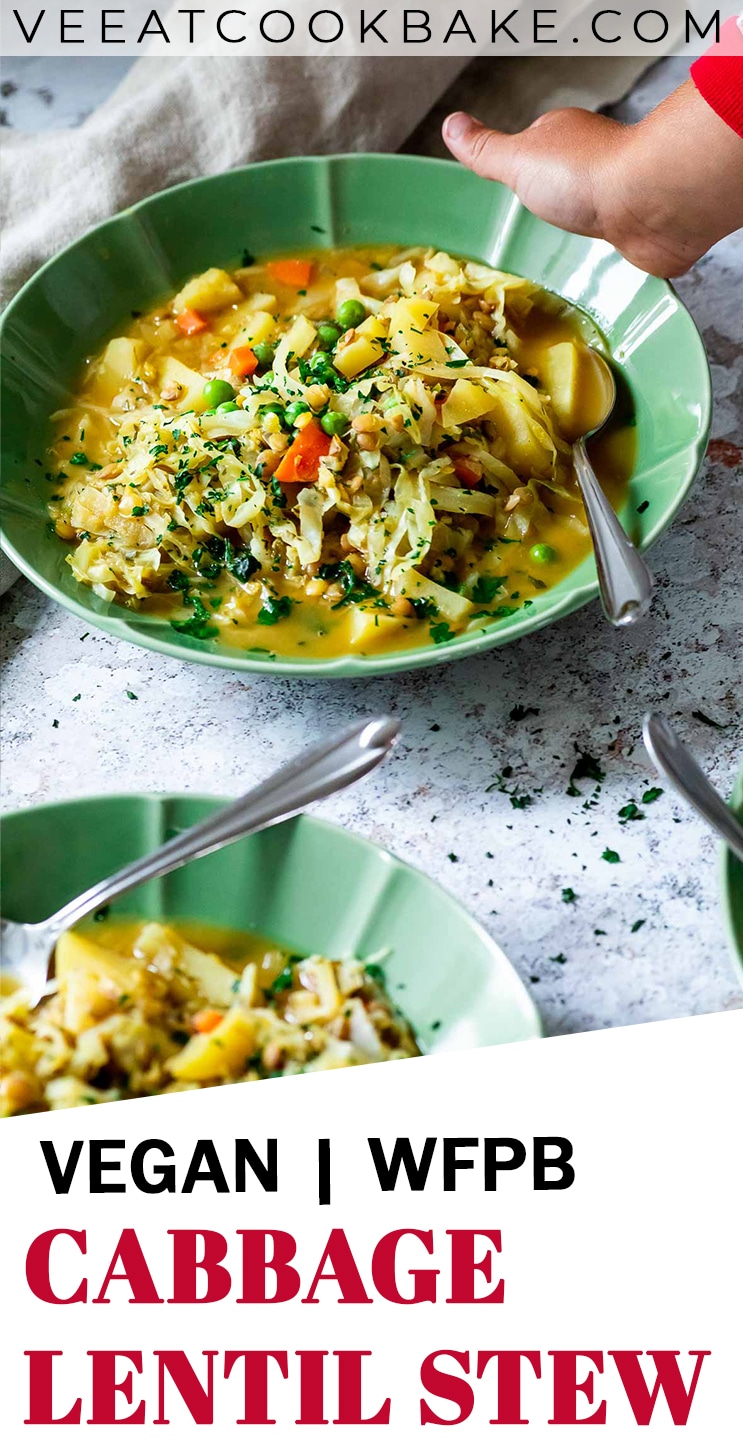 Have you tried the recipe?
If you tried the vegan Recipe, be so nice ♥ and let me know by rating the recipe and writing what you think about it in the comments. I would love to see your photo on Instagram or Facebook. To do this tag me with @veeatcookbake and my hashtag is #veeatcookbake. So that I can see your creation. Did you know you can add photos on Pinterest under the recipe Pin? I can't wait to see a photo of your creation there. You find me with @veeatcookbake.