Vegan sunny side up cake is not only perfect for the next Easter celebration. This oil-free cake with a hazelnut base, a pudding cream and the homemade jello tastes delicious on any birthday or just so if you feel like something sweet. The vegan sunny side up cake is not only prepared quickly but also easily prepared. vegan | dairy-free | egg-free | lactose-free | oil-free | refined sugar-free | whole foods | soy-free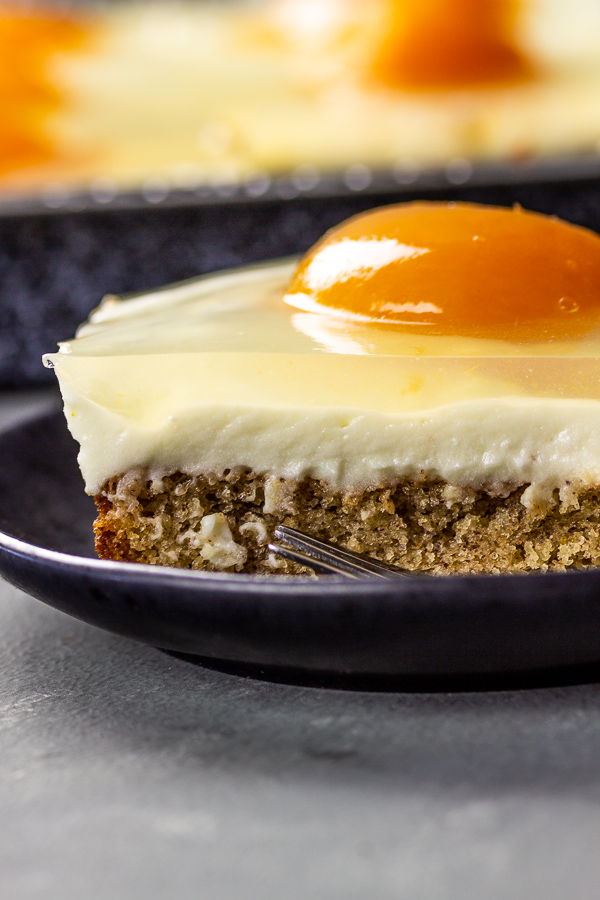 Vegan sunny side up cake for Easter
This sunny side up cake with apricots is ideal for Easter. When I first posted this on various Facebook groups 2 years ago, the discussions began. Why you have to bake such a cake that looks like eggs. But in fact it's just apricot and a light cake. Well, it has the name sunny side up cake and looks like eggs, but the vegan sunny side up cake tastes just incredibly delicious and refreshing. And why not prepare something for the Easter or sometime different. And the nobody will notice that this cake is vegan.
What nuts for the vegan sunny side up cake
I do not know about you, but I just love to add nuts in cake dough. They give a special taste, as with this vegan sunny side up cake. I just love the nougat taste of baked or roasted hazelnuts. But what if you are allergic to hazelnuts? And you want to enjoy this vegan sunny side up cake. Many who are allergic to nuts can still eat almonds. Then try it with almonds. When I bake this for people who has a nut allergy and they can still eat almonds than I bake the vegan sunny side up cake with almonds.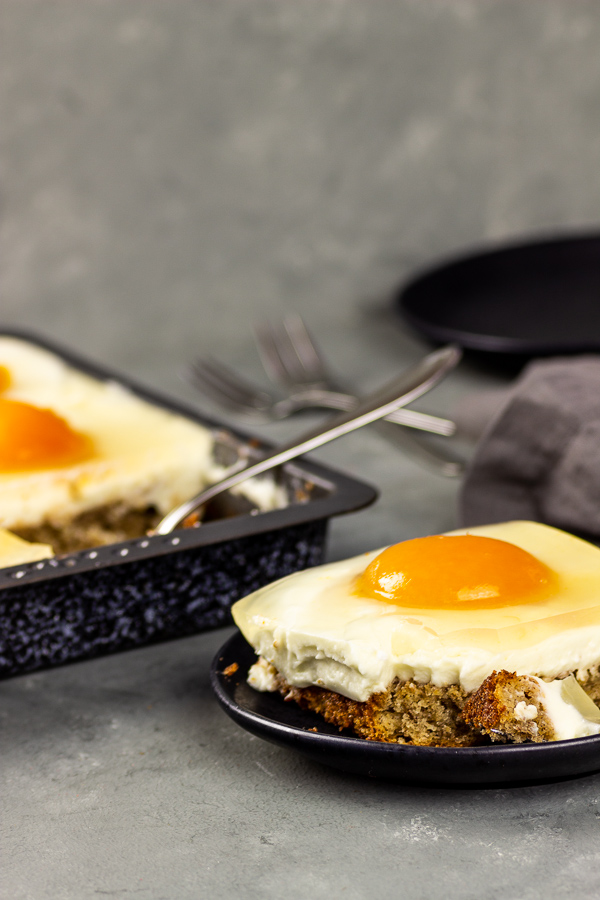 This sunny side up cake is:
quickly prepared
a easy recipe with delicious juicy soil
refreshing perfect
for Easter
You like this vegan sunny side up cake, then you might also like: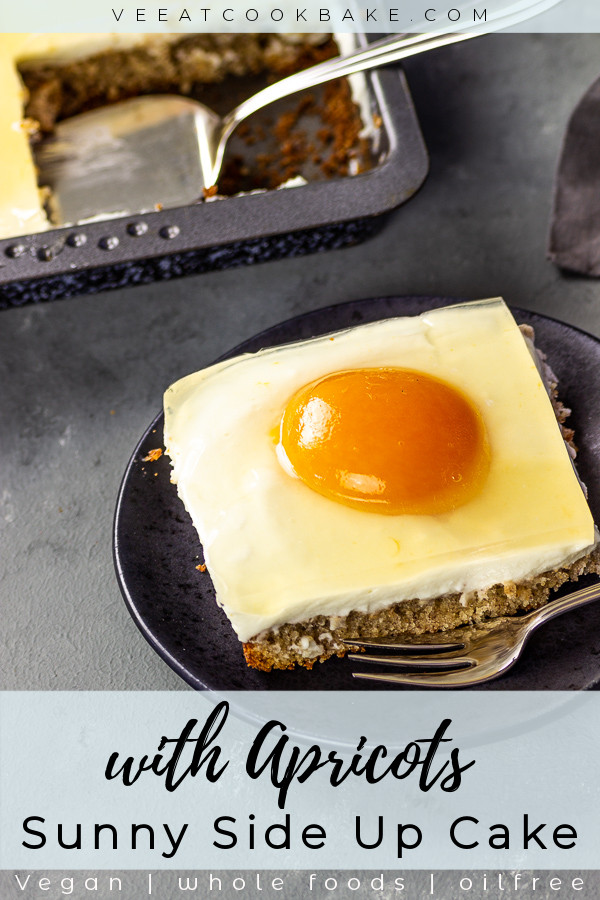 ---
Have you tried the recipe?
If you did it, be so nice ♥ and let me know by rating the recipe and writing what you think about it. Tag me on Instagram or Facebook too. I am @veeatcookbake and my hashtag is #veeatcomforts. So that I can see your creation. Did you know you can add photos on Pinterest under the recipe Pin? I can't wait to see a photo of your creation there. You find me with VeeatCookBake.
---
---
---