This post is also available in: Deutsch
*As an Amazon Associate, I earn from qualifying purchases. This post may contain affiliate links. That means if you click and buy, I may receive a small commission. Please see my full policy.*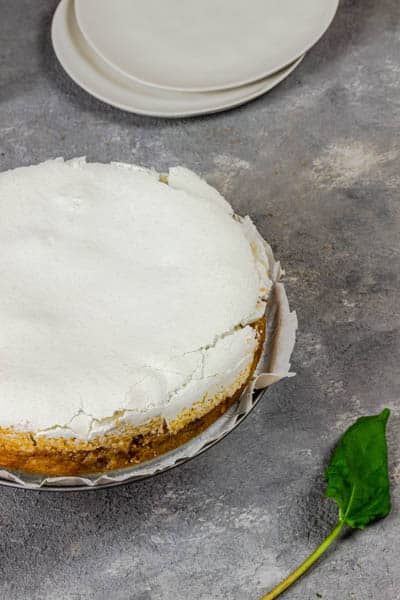 This mellow and juicy rhubarb meringue cake with an aquafaba meringue is a perfect dessert or treat for the next coffee or tea time. With the magical aquafaba (ckickpea water) you can create this amazing meringue. vegan | dairy-free | oil-free | egg-free | 
Rhubarb Season
Have you wondered how long the season for rhubarb is going? Rhubarb rings the harvest time. The garden season usually starts with rhubarb in early April. From this point on, you can actually harvest the stalks uninterruptedly and create goodies from it. From 24 June (Midsummer), however, this should not be harvest anymore.
Why do you ask now? On the one hand the plant should have the possibility to regenerate up to the winter and from this time contain the stems increased oxalic acid which not everyone tolerates.

Would you like to plant rhubarb?
For this you have to calculate one to two years of start-up time, then you can harvest the first time. In the second year, you should only harvest until May, then you will be rewarded in the following year with a lush harvest.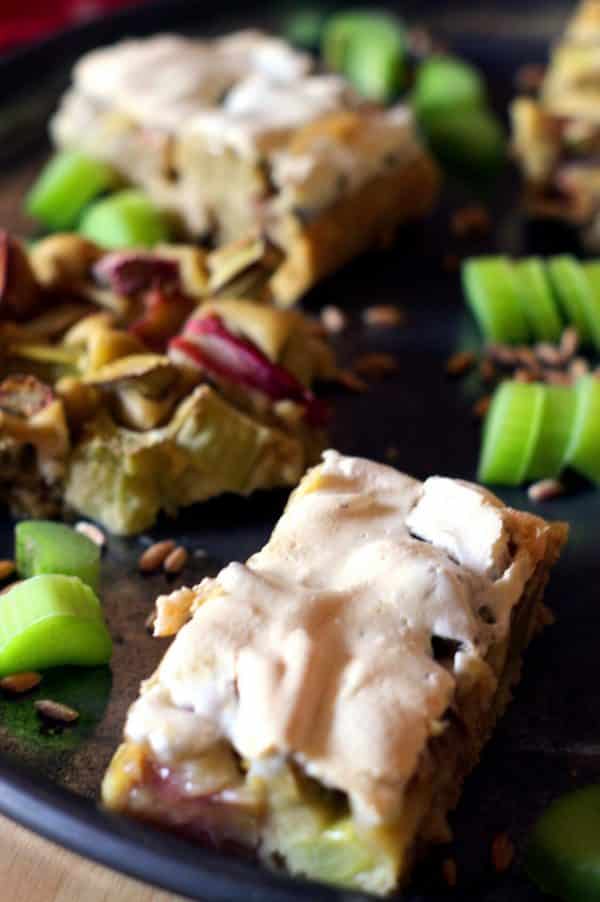 Rhubarb a vegetable instead of a fruit, used in cakes like this vegan rhubarb cake
Did you know that the rhubarb belongs to the vegetable? In the stores you find it usually in the fruit section. However, when you look at the exact definition of vegetables and fruits, rhubarb belongs to vegetables. The use of rhubarb speaks rather for the assignment to fruit (compote, jam, cakes, juice) like this rhubarb meringue cake.
Healthy and tasty vegan rhubarb cake
Vitamin C

Potassium

 calcium

 strengthens our immune system

12 calories to 100 grams

high fiber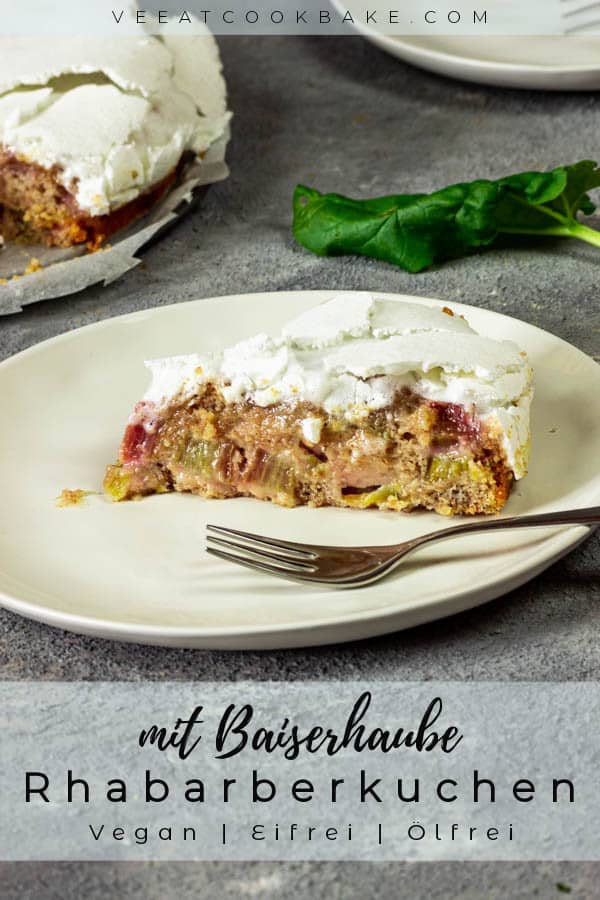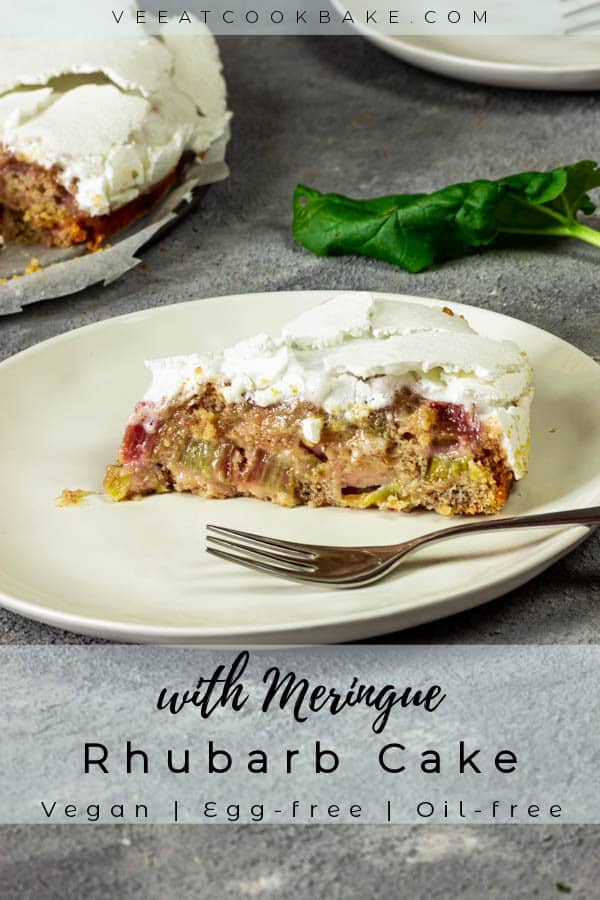 Aquafaba meringue rhubarb bars
This mellow and juicy rhubarb cake with an aquafaba meringue is vegan / plantbased. The dripping water of chick peas is used for the meringue.
Ingredients
Dough
Topping
Meringue
Instructions
Dough
Preheat the oven to 175 ° C and place a baking pan with baking paper
Mix all ingredients for the dough into a homogeneous dough
Spread the dough on a baking pan
Put the pieces of rhubarb on the cake dough
Bake the cake for 25 minutes
Meringue topping
minutes before baking time prepare the meringue.
Place all the ingredients in a mixing bowl and beat with a kitchen machine or a hand mixer.
Depending on the device, this may take some time. It looks like beaten egg whites
After 25 min. baking time spread the aquafaba on the cake and bake again. Turn the oven to 90 degrees Celsius. Now bake until the meringue is slightly brown.
Now you can let the cake cool down. Cut into pieces.
Enjoy the cake!
What I am using: