Here you can prepare delicious healthy vegan snickerdoodle cookies. You don't need margarine, butter or oil to prepare these delicious and authentic plant-based snickerdoodles.
They are firm on the outside and soft on the inside, just as they should be. The cinnamon-sugar taste makes these cookies so special.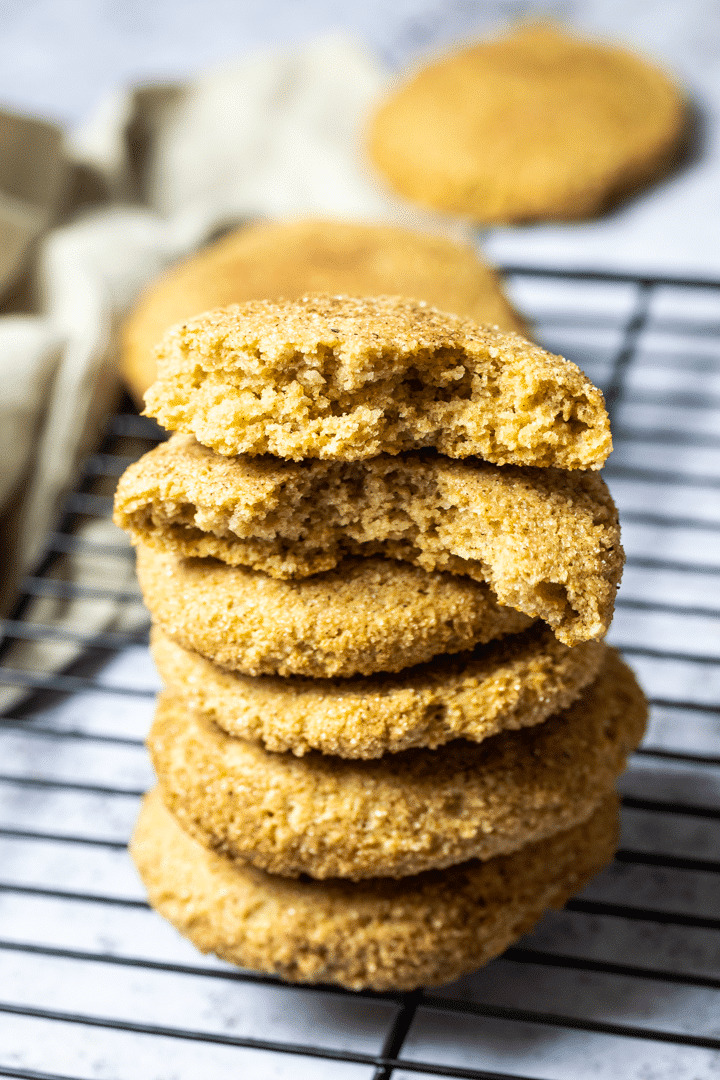 You can make these snickerdoodles within 25 minutes.
Until now, I had never eaten homemade snickerdoodles, only purchased ones. Fortunately, we can find vegan cookies here in the US. But since we are eating more and more wfpb, of course I do not want to miss such delicious cookies and I am still amazed at how great these snickerdoodles turned out.
My children would have loved to eat all the cookies at once and I had to make them take a break quite a bit. I mean I would have loved to have eaten 5 or so of the cookies as well.
What are Snickerdoodle Cookies?
Snickerdoodles are a kind of sugar biscuit that are rolled in a cinnamon-
sugar mixture before baking. The cookies are rathe
r big, but you can cook them in the size accordi
ng to your own wishes.
American Sugar Cookies and Snickerdoodles
Both cookies are prepared very similarly. However, snickerdoodles use cream of tartar in their dough and these sugar cookies do not. Sugar cookies are more likely to be cut out and snickerdoodles are rolled and then flattened out depending on the recipe. Especially if you don't use hardened fat.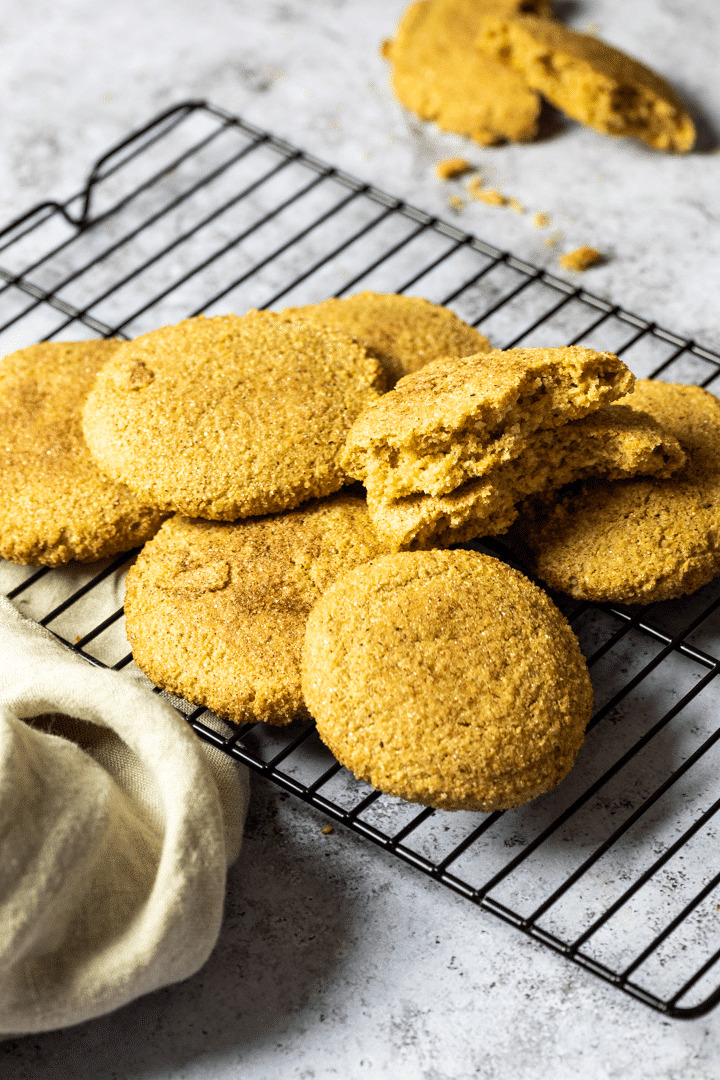 What do I need for vegan Snickerdoodles?
Whole wheat flour
Blanched almond flour
Cream of Tartar
Baking Powder
Liquid Ingredients:
Almond Milk
Cold Water
Maple Syrup
Raw Cane Sugar or Date Puree
Almond Butter
Unsweetened Applesauce
Vanilla Extract
For Rolling:
Organic Cane Sugar or Coconut Sugar
Cinnamon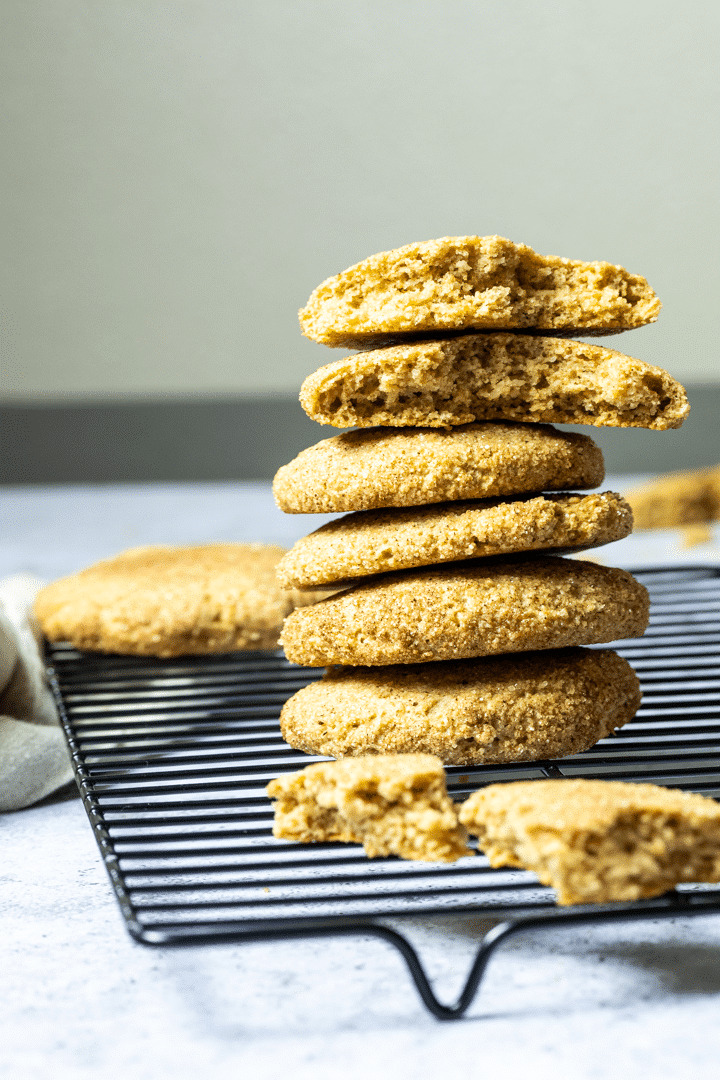 How do I prepare vegan Snickerdoodles?
Preheat the oven to 375°F (190°C). First of all, stir all of the dry ingredients in a sufficiently large bowl. In a slightly smaller bowl, stir the liquid ingredients until they are creamy. Now pour the cream over the dry ingredients and knead the flour until there are no dry spots. I do it by hand.
Now mix the sugar and cinnamon in a small bowl.
Take the dough and use a tablespoon to cut out the dough. Now roll the dough into balls with your hands and roll them in the sugar mixture and place the dough balls on a baking sheet lined with baking paper.
Pick up a glass and use the glass to press the balls so that they become flat. If they get crinkles, they will be even more authentic. Now bake the cookies for approx. 10-15 min. If you like them softer, then for only about 10 minutes. The longer you bake them, the crispier they become. Just see how you like it best.
Why Cream of Tatar in Snickerdoodles?
Cream of Tatar adds a subtle smell and certain acidity to the Snickerdoodle biscuits, which gives the certain taste. You can also replace the tartar with baking powder. This will make the cookies a little crispier and not as soft.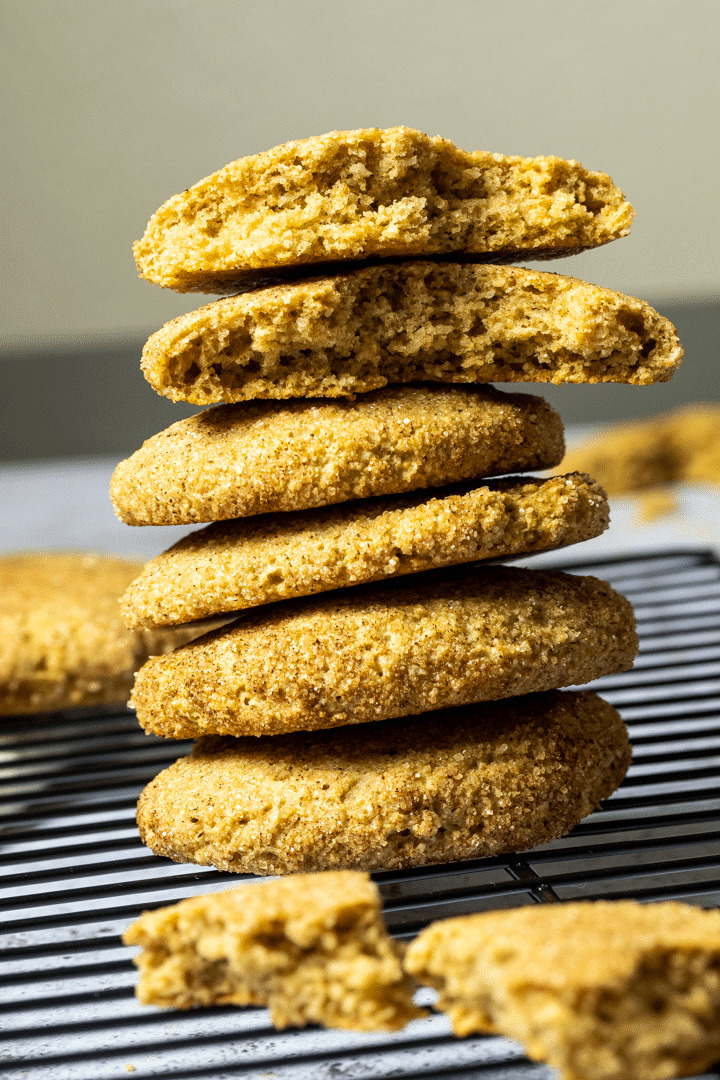 How do I store the vegan Snickerdodle cookies?
Store them in a cookie jar for about 3 days or in the fridge for about 2 weeks. You can also freeze them and then bake them again briefly, then they taste like freshly baked.
The cookies are soft the next day.
If the biscuits have become a bit damp and soft the next day, bake them again briefly, and they taste like freshly baked.
FOR MORE COOKIE INSPIRATION
Do not forget to Pin on Pinterest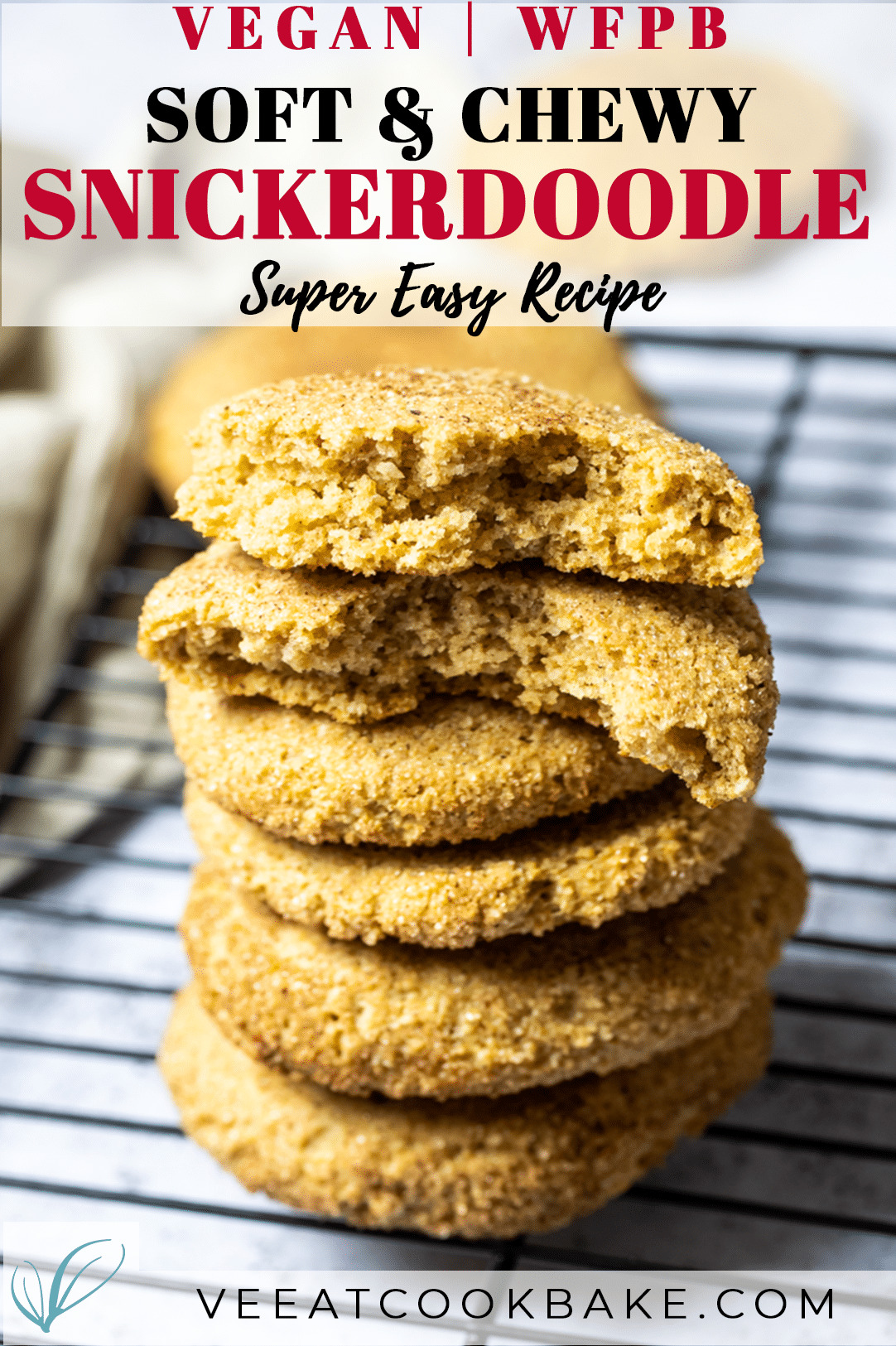 Have you tried the recipe?
If you tried the vegan Snickerdoodles, be so nice ♥ and let me know by rating the recipe and writing what you think about it in the comments. Tag me on Instagram too. I am @veeatcookbake and my hashtag is #veeatcookbake.
So that I can see your creation. Did you know you can add photos on Pinterest under the recipe Pin? I can't wait to see a photo of your creation there. You find me with @veeatcookbake. I also would love to hear your feedback so I can share it on my social media channels.

This post may contains affiliate links and I may receive a very small commission if you buy through these links at no extra cost. Thank you very much for supporting Ve Eat Cook Bake! More information can be found here.
---