This post is also available in: Deutsch
*As an Amazon Associate, I earn from qualifying purchases. This post may contain affiliate links. That means if you click and buy, I may receive a small commission. Please see my full policy.*
Vegan cinnamon waffle cookies, my favorite Christmas cookies since childhood. The Christmas bakery starts soon and what can not be missing with the Advent biscuits?! Exactly cookies. They fit perfectly with the Advent season and taste best in the pre-Christmas period. Whether with a mulled wine like at the Christmas market or just with coffee or tea. vegan | without egg | milk-free | lactose free | less sugar | without refined sugar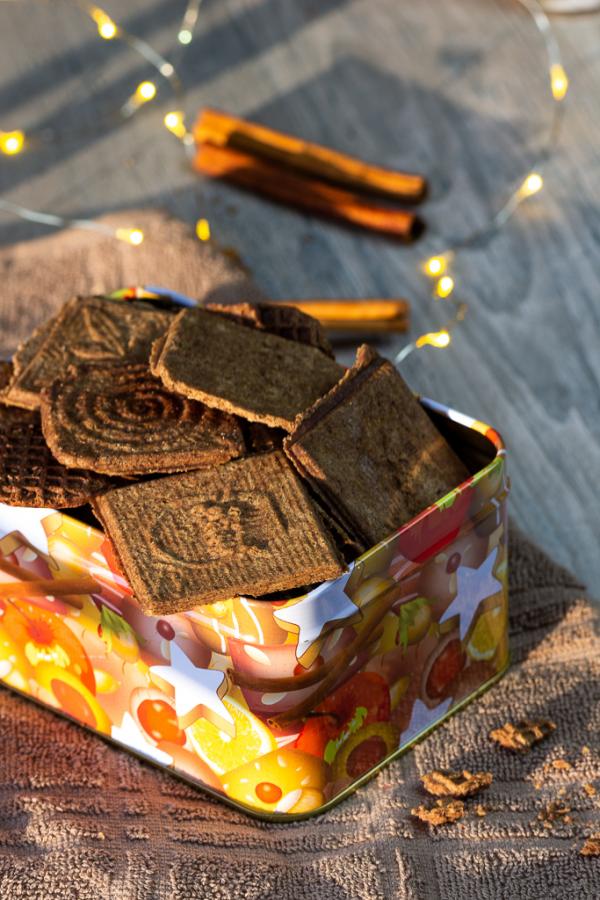 What's more Christmassy than vegan cinnamon waffle cookies?
I love Christmas cookies, especially ones like these vegan cinnamon waffles. What is more Christmassy than cookies with spices that spread a Christmas spirit? My grandma bakes these every Christmas season. In the past, I looked forward to these the most. But since I do not consume any animal products and live in the USA, I make these cookies myself.
How are these vegan cinnamon waffles baked?
Most Christmas cookies that you know are baked in the normal oven. But not these. For these special and very delicious, vegan cinnamon waffle cookies you need a special waffle iron, which you can buy here. The purchase is definitely worth it. Once you've baked these vegan cinnamon waffles, you will not want to miss them on Christmas / Advent.
What is special about the vegan cinnamon cookies?
With the help of the special waffle iron the cookies are thin and crispy. Likewise, I love my beloved vegan cinnamon waffles. You taste the cinnamon even more. I think I have to go to the kitchen right now and have a snack. Make myself so hungry for these cinnamon waffle cookies.

What's your favorite Christmas cookie? Which cannot be missed for Christmas? I am always looking forward to trying new recipes. And I am also looking forward to reading suggestions and ideas from you in the comments below.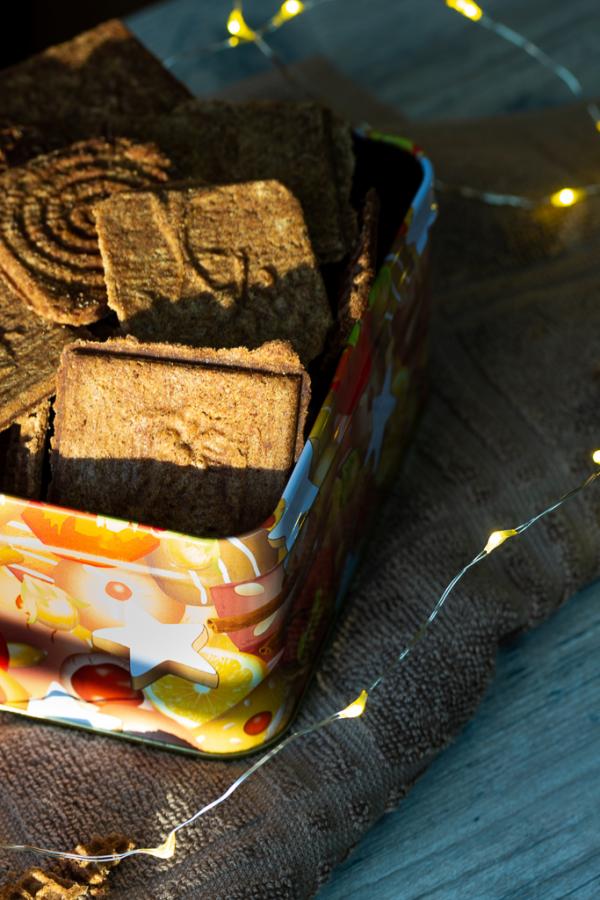 ---
Did you try the recipe?
If you did it, be so nice ♥ and let me know by rating the recipe and writing what you think about it. Tag me on Instagram too. I am @veeatcookbake and my hashtag is #veeatcomforts. So that I can see your creation. Did you know you can add photos on Pinterest under the recipe Pin? I can't wait to see a photo of your creation there. You find me with VeeatCookBake.
---
---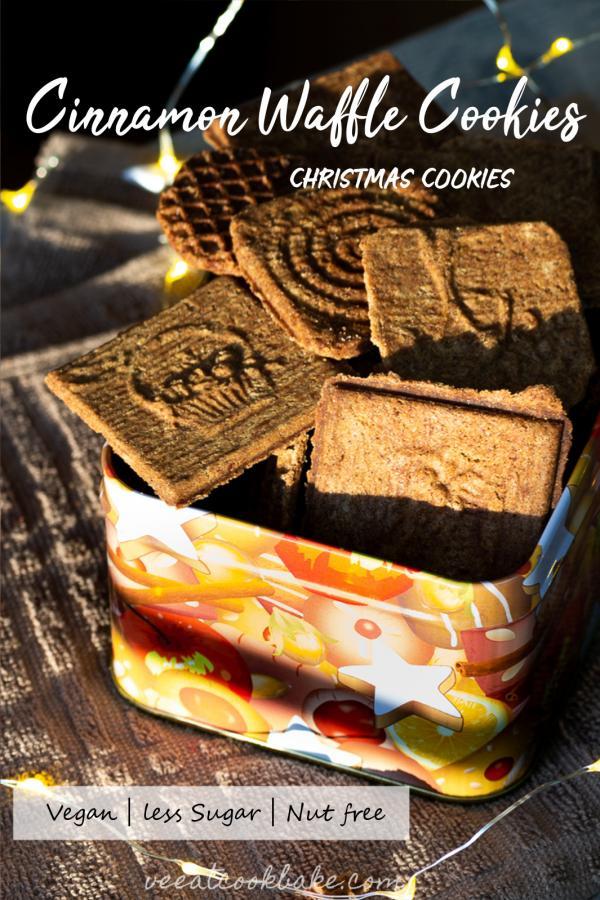 [:]