Do you know the creamy alfredo sauce from Rome? We can also eat a deliciously creamy vegan pasta with alfredo sauce without needing parmesan, milk and butter and cream cheese.
Try this delicious recipe with tasty sun-dried tomatoes, nutritious spinach and a cashew-based Tomato Alfredo sauce Recipe.

As an Amazon Associate, I earn from qualifying purchases. This post may contain affiliate links. Read More
Hard to believe, but this vegan fettuccine alfredo with sun-dried tomatoes and spinach is made without any calorie-rich, highly processed ingredients such as oils, butter, and magarine.
And vegan pasta sauce does not compromise in taste, on the contrary, this vegan alfredo sauce defies taste.
The best thing about this whole food Alfredo sauce is that it is as creamy as the original. Doesn't that sound great?
And would you not like to dig in to creamy sauces?
Personally, I can not get enough of these sauces.
Hands up, if you feel the same way. I am happy to read your comments about which sauces you like the most.
Maybe a sauce that you have always wanted to conjure up in a healthy version, but have not yet managed?
Just write it down in the comments below. You will definitely receive a nice answer.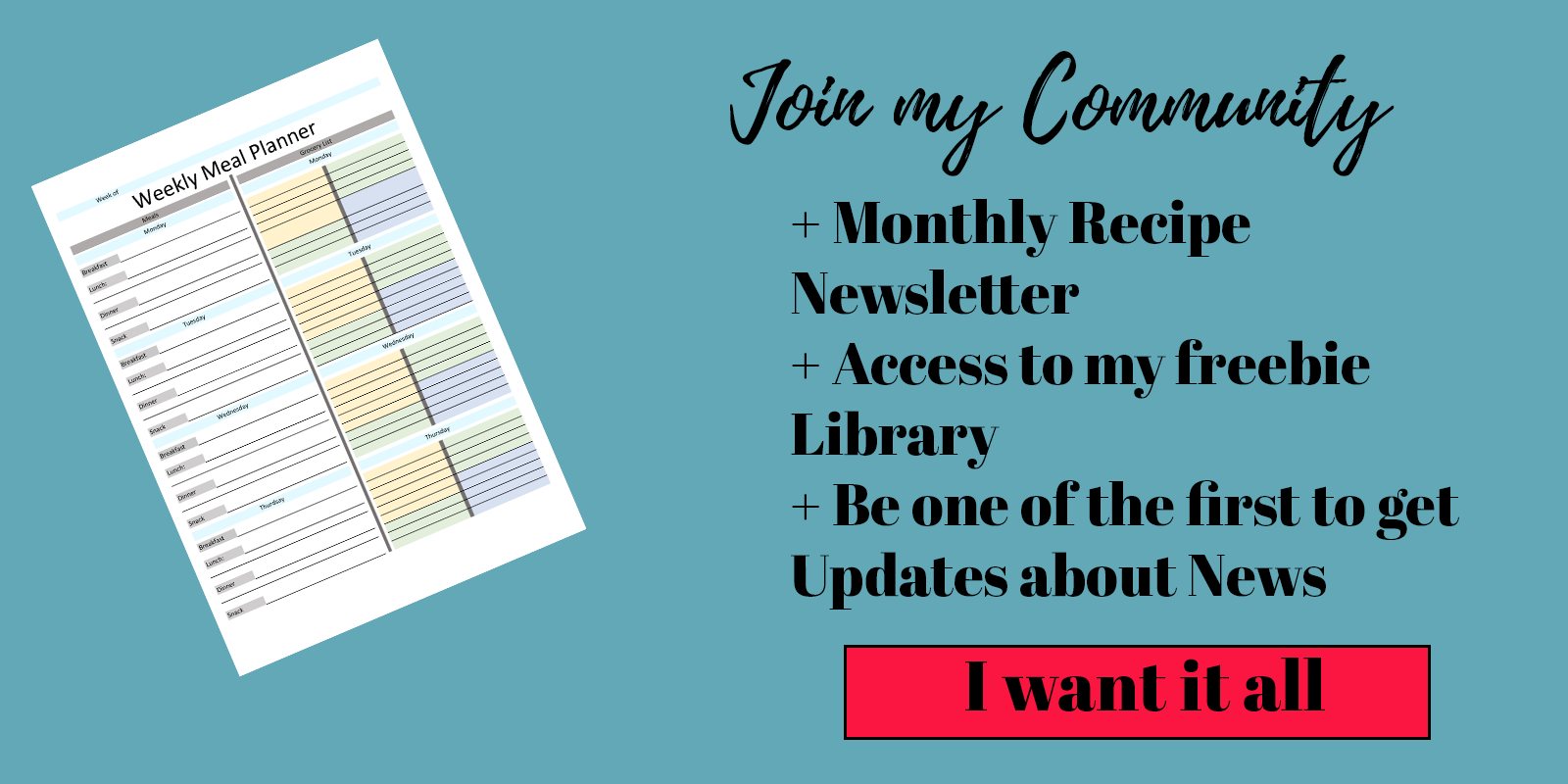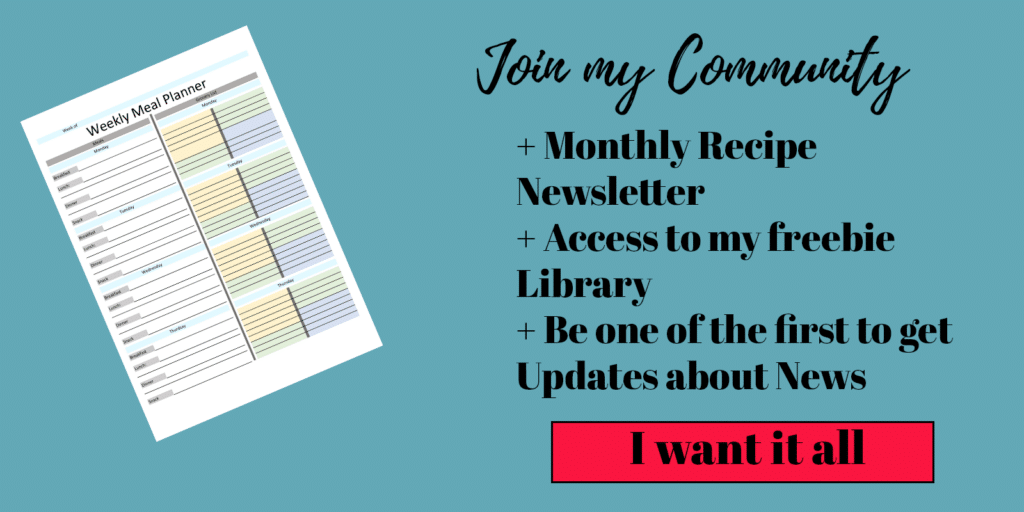 Creamy sun-dried tomato Pasta
Do you love tasty sun-dried tomatoes?
Yes?! Then you will love this delicious vegan pasta with alfredo sauce. Because dishes with dried tomatoes just taste "yuuuum" or as the neighbor of my grandma would say "very fine."
And this pasta dish surpasses everything in terms of taste and it can be prepared in no time, then there is nothing better.
And let's face it pasta is just one of the go-to comfort foods.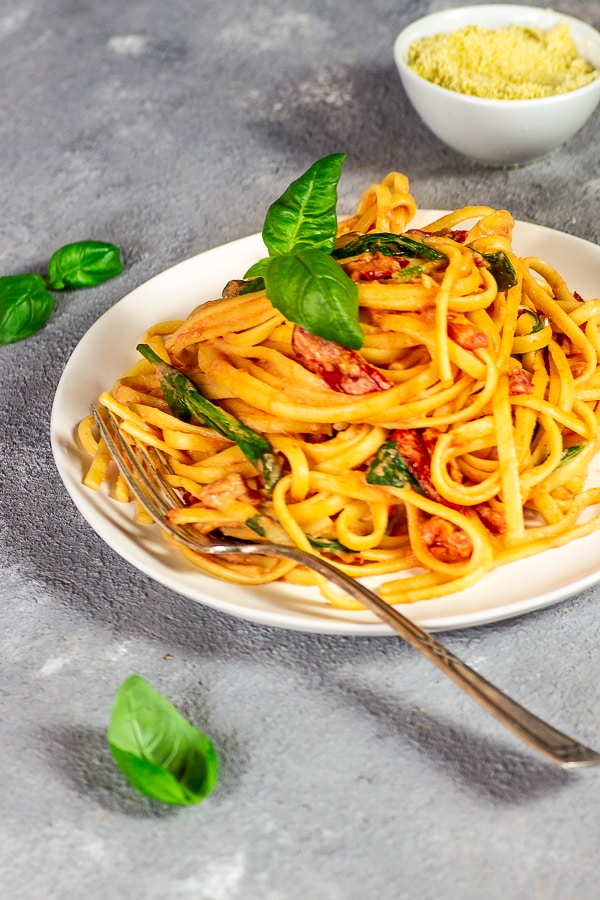 Ingredients
Now you are curious what ingredients are in this amazing vegan wfpb Alfredo Sauce?
Here is a quick ingredients list. The exact quantities are in the recipe card below.
fettuccini (whole wheat or gluten-free)
garlic
onion
sun-dried tomatoes, cut into pieces
diced tomatoes
tomato paste
cashews
water
salt and pepper
lemon juice
nutrional yeast
fresh baby spinach
Instruction
Cook the noodles according to the package instructions.
In the meantime, soak the cashews in hot water and cut the dried tomatoes into pieces and soak them in an extra bowl.
After approx. 10 min., you can mix the cashews with the water, lemon juice, salt, pepper, and yeast flakes in a high-speed blender.
In a pan, fry the chopped onion and garlic in some water. Every now and then add a small shot of water.
When the onions begin to stick to the pot, add a little water.
When the onions are golden brown, drain the dried tomatoes and add without water. Sauté briefly and now add the cashew sauce, diced tomatoes and tomato paste and stir well.
Now add the spinach until it is reduced and fold in the cooked noodles. Now it's ready serve.
We like to eat a green lettuce side salad.
This vegan Pasta with Tomato Alfredo Sauce is:
easy to make
full of flavor
a great mid-week dinner
a must for all the pasta lovers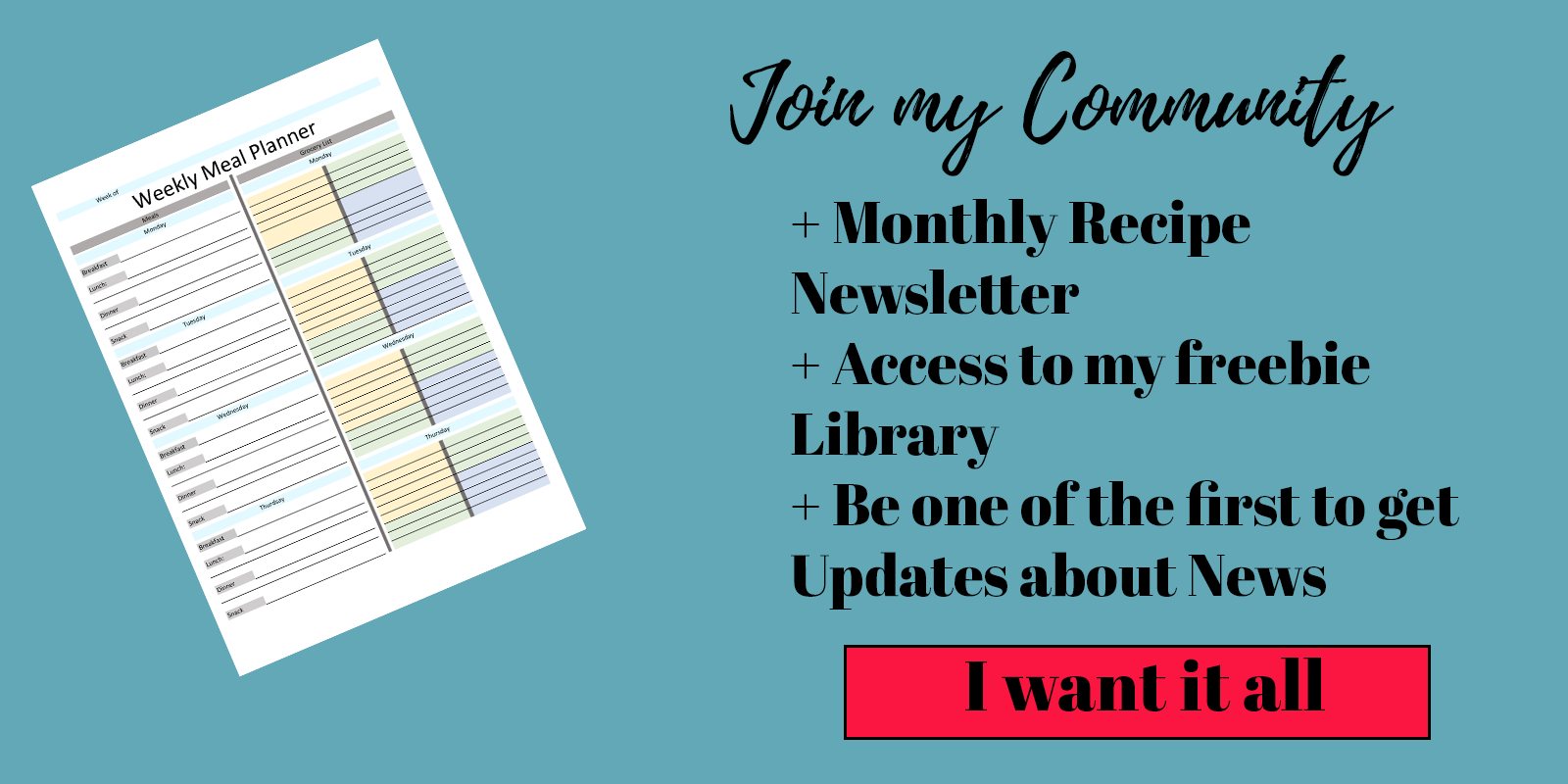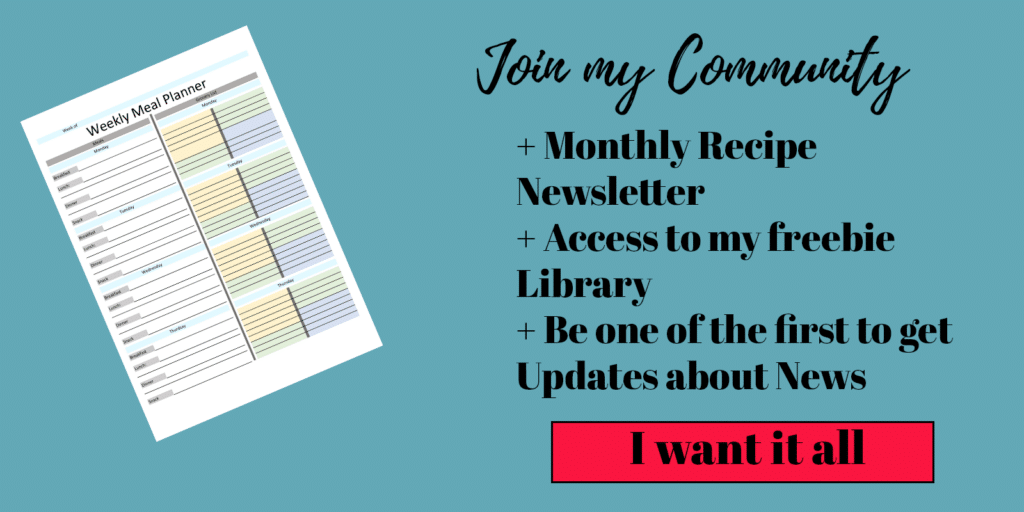 More vegan Recipes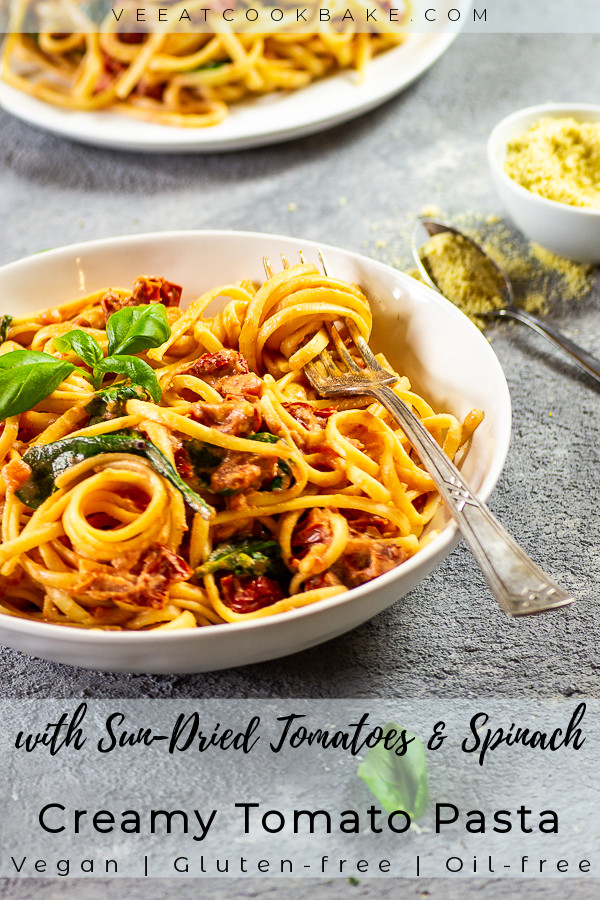 Have you tried the recipe?
If you tried the vegan Recipe, be so nice ♥ and let me know by rating the recipe and writing what you think about it in the comments. I would love to see your photo on Instagram or Facebook. To do this tag me with @veeatcookbake and my hashtag is #veeatcookbake. So that I can see your creation. Did you know you can add photos on Pinterest under the recipe Pin? I can't wait to see a photo of your creation there. You find me with @veeatcookbake.