Vegan chocolate cake - a foolproof recipe that is not just a hit on children's birthday parties. This fast vegan sponge cake is conjured in no time. The vegan chocolate cake has a special taste thanks to the nuts. Make it with hazelnuts, macadamia or other - a varied cake for dessert, brunch or just for coffee time (tea time).
vegan | vegetarian | dairy-free | oil-free | soy-free | whole foods | egg-free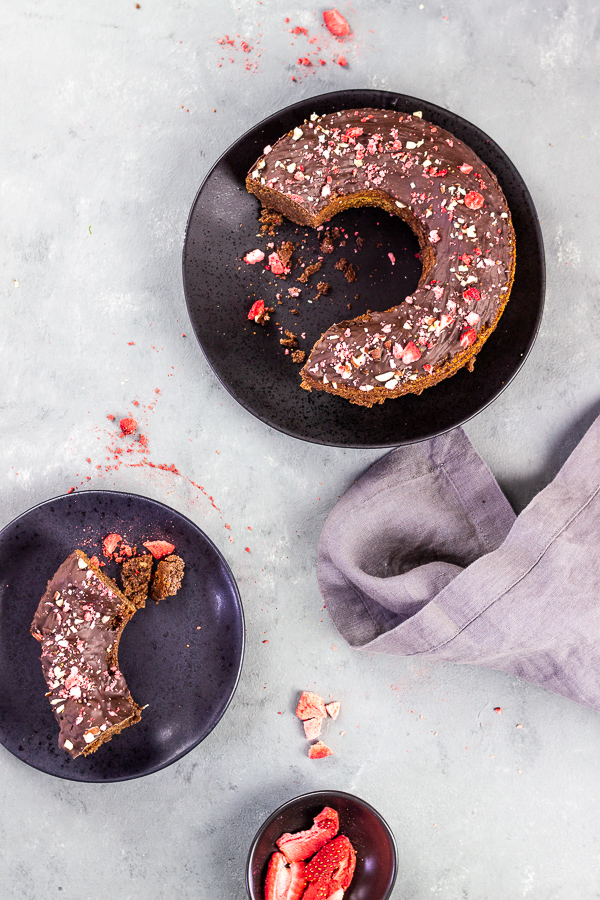 What makes this vegan chocolate cake so super fluffy?
Did you already wonder what makes this dough so super fluffy? I love fluffy cake batters that are not too soggy (except brownies, of course). And this vegan chocolate cake is prepared in addition to the baking powder on the one hand with sparkling water. Thanks to the carbon dioxide, this dough is nice and easy. On the other hand, I also take apple cider vinegar. Have you ever mixed soda with vinegar while cleaning? Then you will surely know that there is a real explosion. And that's no different here with the cake with baking powder and apple cider vinegar. However, what is important is to add the apple cider vinegar just before you put the cake into the mold.
I do not tolerate nuts - what about the vegan chocolate cake?
In this chocolate cake is a large part nuts, which will not leave the cake dry. You can of course replace the nuts with normal flour or use ground sunflower seeds. The chocolate flavor of the vegan chocolate cake will cover the sunflower seed taste. Maybe you also tolerate almonds, then just take almonds instead of nuts. In fact, almonds do not belong to nuts.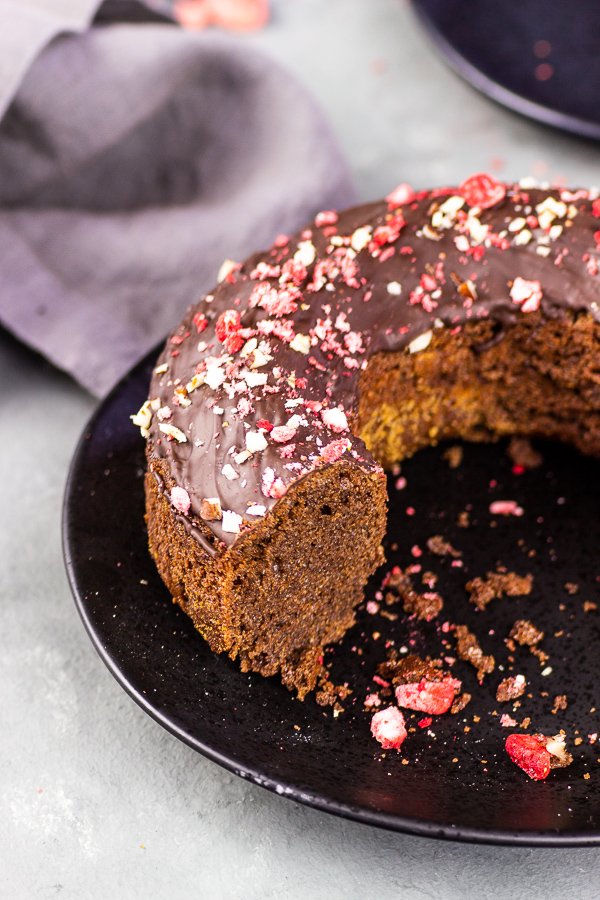 This vegan chocolate cake is:
is the hit on every kid's birthday
a quick cake
tastes heavenly
fool-proofed
If you like this chocolate cake, you might like:
Take a look at my gluten-free marble cake. Or how about the blackberry crumble cake. A cake you do not want to miss is this delicious Snow White cake. How about a quick strawberry cake with home-made cake sauce.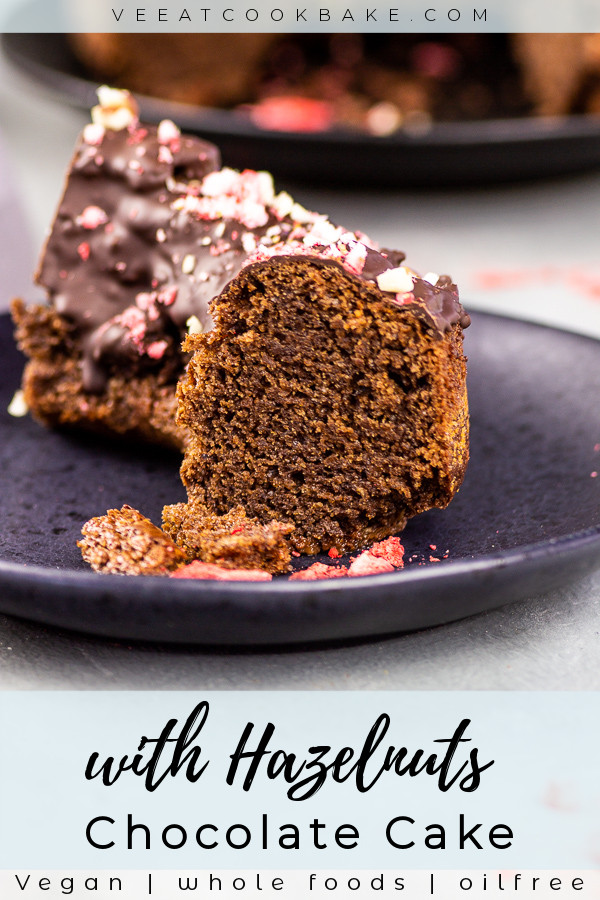 ---
Have you tried the recipe?
If you did it, be so nice ♥ and let me know by rating the recipe and writing what you think about it. Tag me on Instagram or Facebook too. I am @veeatcookbake and my hashtag is #veeatcookbake. So that I can see your creation. Did you know you can add photos on Pinterest under the recipe Pin? I can't wait to see a photo of your creation there. You find me with VeeatCookBake.
---

This post may contains affiliate links and I may receive a very small commission if you buy through these links at no extra cost. Thank you very much for supporting Ve Eat Cook Bake! More information can be found here.
---
---