Vegan Thai peanut Noodles served with linguine and vegetables is a super quick recipe. Prepare the vegan sweet, spicy peanut sauce packed with flavors in no time for a quick midweek dinner or lunch in a Buddha bowl.
These noodles are on your table in 30 minutes. If you like Thai dishes and the taste of peanuts, you should definitely try this dish.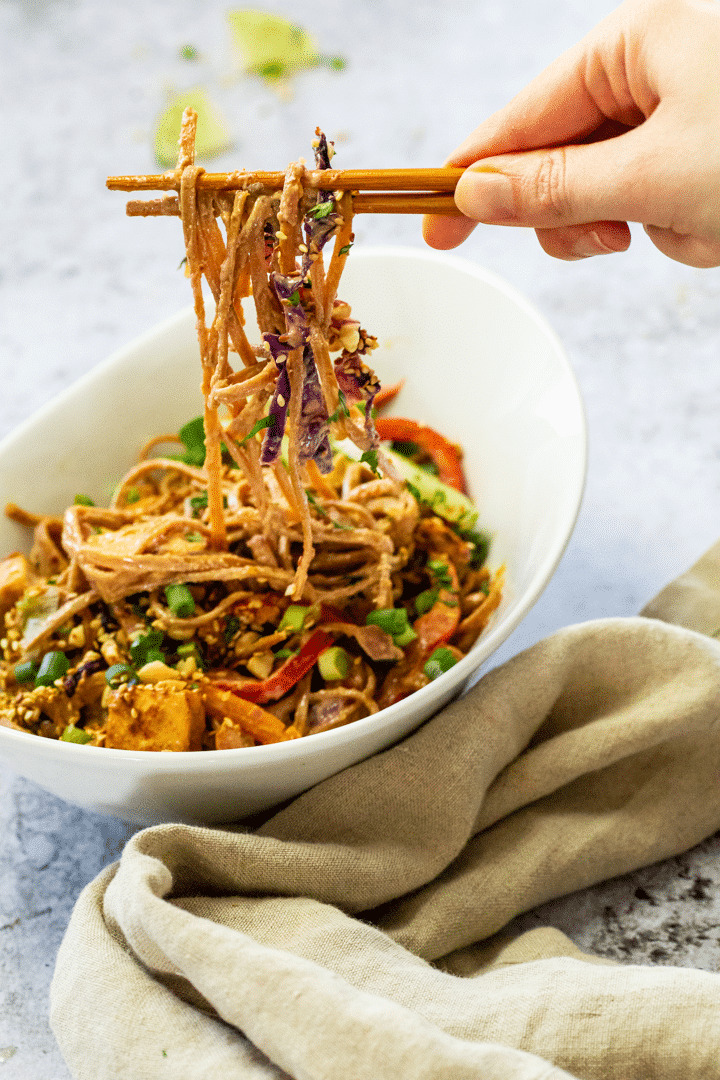 As an Amazon Associate, I earn from qualifying purchases. This post may contain affiliate links. Read More
If you are looking for quick dishes that integrate perfectly into your hectic everyday life, this peanut sauce is a great weekday dinner.
The sauce is ready to mix in minutes, and the vegetables and pasta can be cooked quickly. And to top it off, most ingredients will probably be in your pantry at home.
The sauce consists of delicious peanut butter and a few spices that make the sauce so delicious and authentic.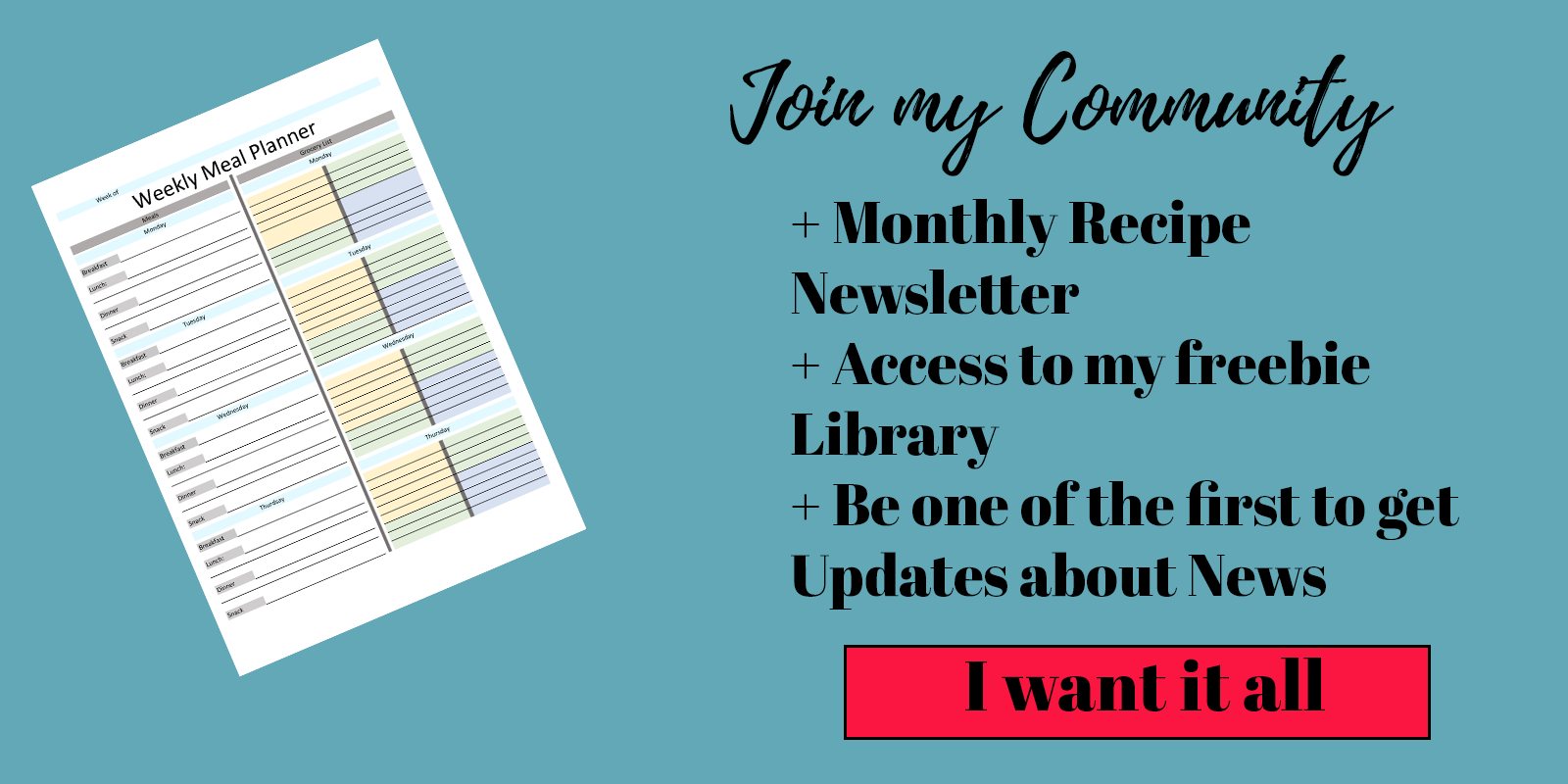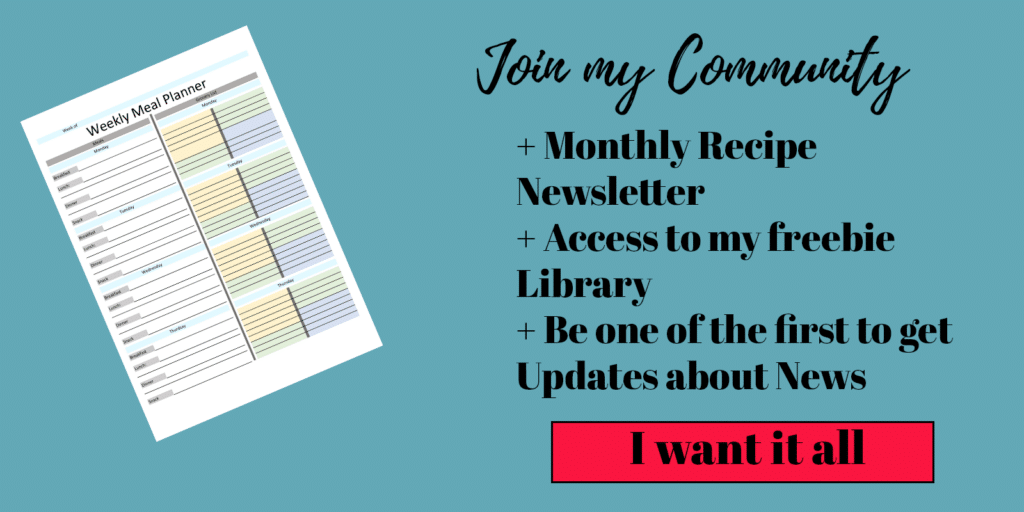 Ingredients
A short list of what you need for this great Thai dish. You can find the quantity below in the recipe card:
Tofu, extra firm
Diced small onion
Red Bell Pepper, sliced
Orange Bell Pepper, sliced
Sliced ​​Red Cabbage
Sesame Seeds, toasted
Chopped Coriander
Dry Roasted, Salted Peanuts, roughly chopped
Spring Onions, sliced
Whole-grain Tagliatelle or gluten-free alternative
Thai Peanut Sauce:
Creamy Peanut Butter
Sriracha
Juiced Lime
Maple Syrup
Toasted Sesame Seeds
Cup of Warm Water
Freshly Grated Ginger
Cloves of Garlic, chopped
Soy Sauce, Tamari or Coconut Aminos
Rice Vinegar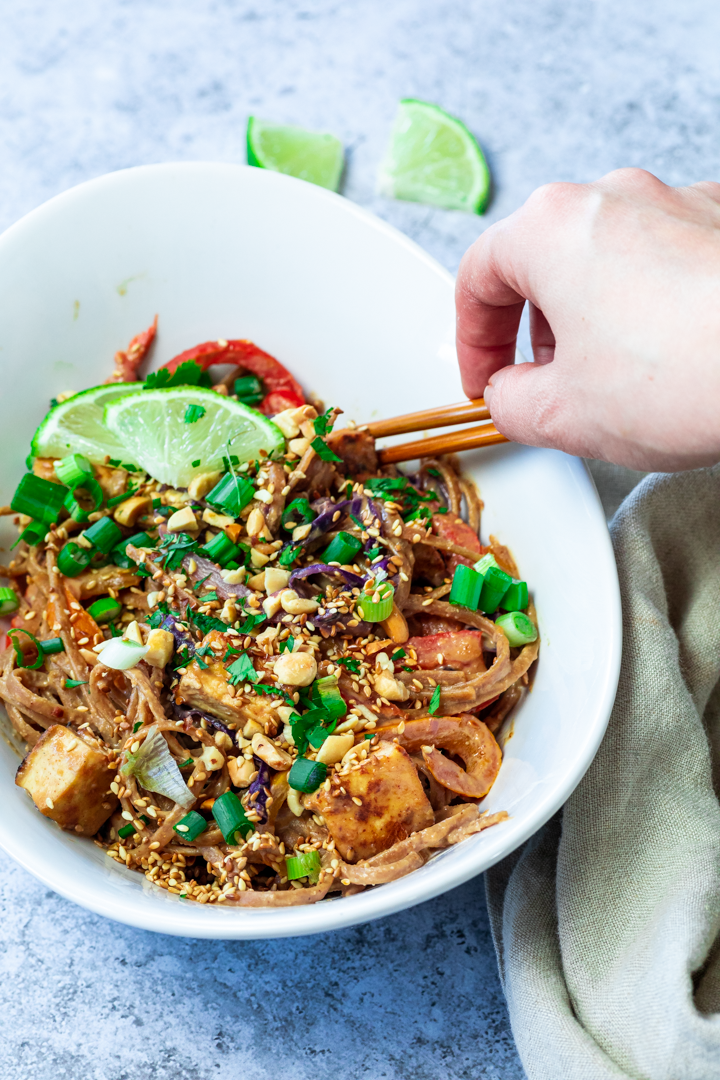 Instruction
Cut the veggies and press the tofu.
Place the cubed tofu in the oven and bake for about 15 minutes at 400°F (200°C) until it becomes firm on the outside. Cook the pasta according to the package instructions.
First steam the onions and garlic in a wok pan and add the finely chopped vegetables. Braise the vegetables until they are soft.
In the meantime, blend all the ingredients for the peanut sauce in a high speed blender. Now stir the drained, cooked pasta and tofu into the vegetables and fold in the peanut sauce. You can serve a green side salad.
Tofu Substitute
You can easily replace the tofu, for example, with cauliflower. You can then braise this with the remaining vegetables or bake it in the oven like the tofu to make it crispy.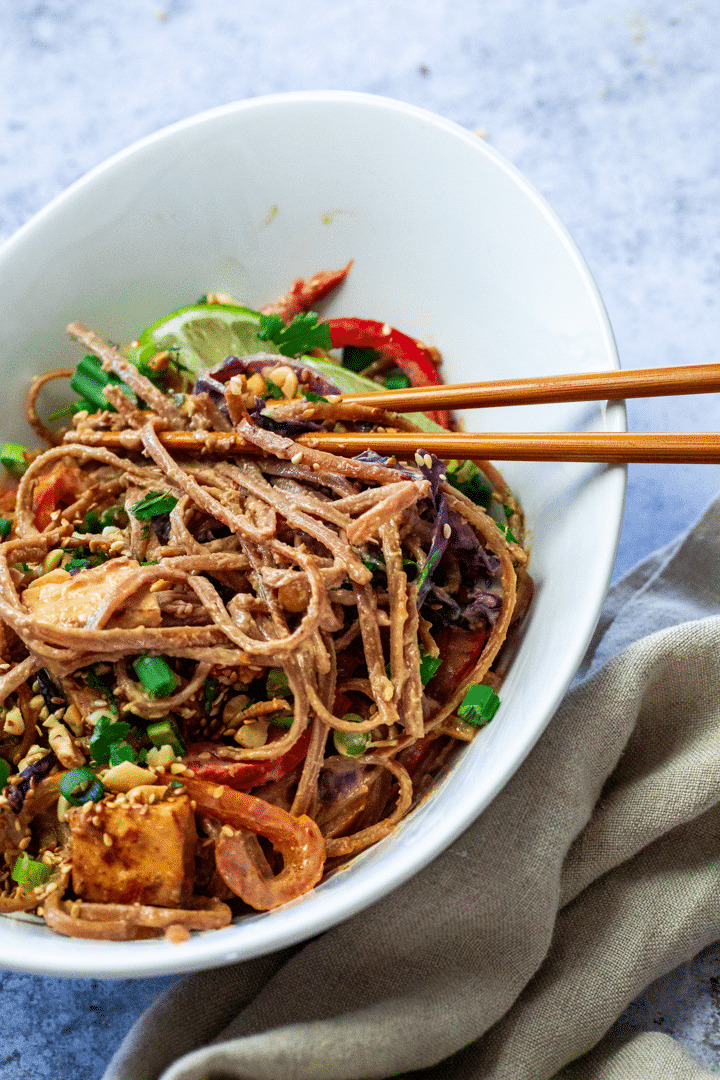 Leftover Storage
Store the leftovers in the refrigerator and heat them very lightly in the microwave or in a saucepan on the stove. When the pasta is a little dry, add some water.
Prepare in Advance
You can prepare the pasta and vegetables separately from the sauce and store the sauce in an extra container. And if you want to serve it, just mix everything together and heat it up on the stove.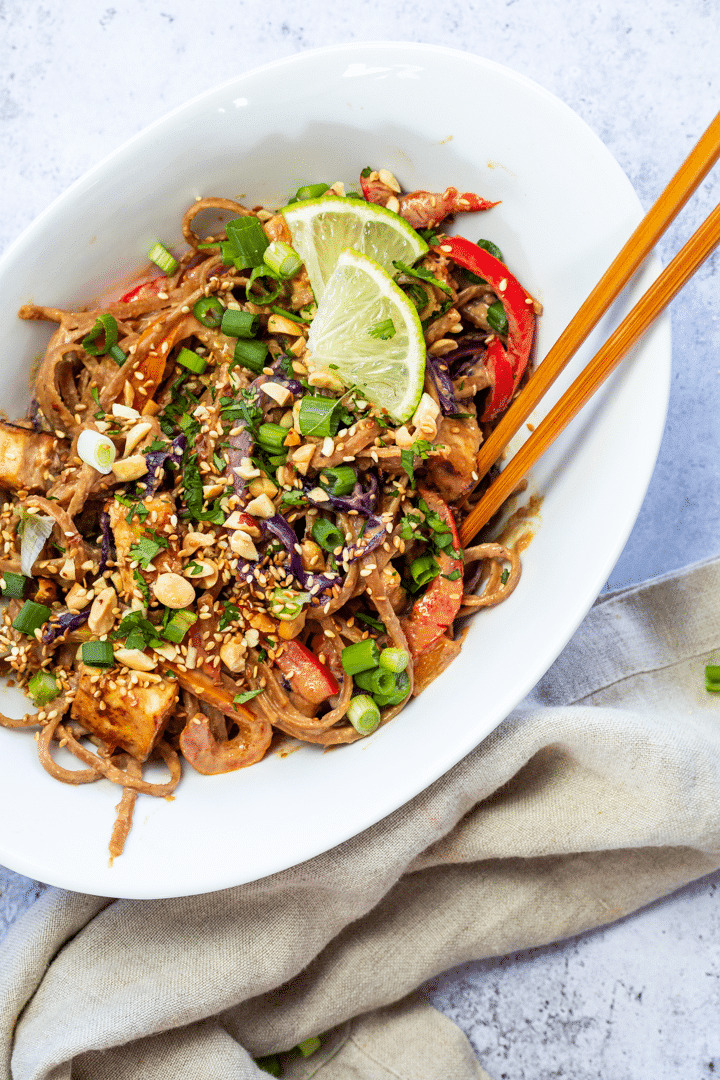 More Vegan Asian Dishes:
Do not forget to Pin on Pinterest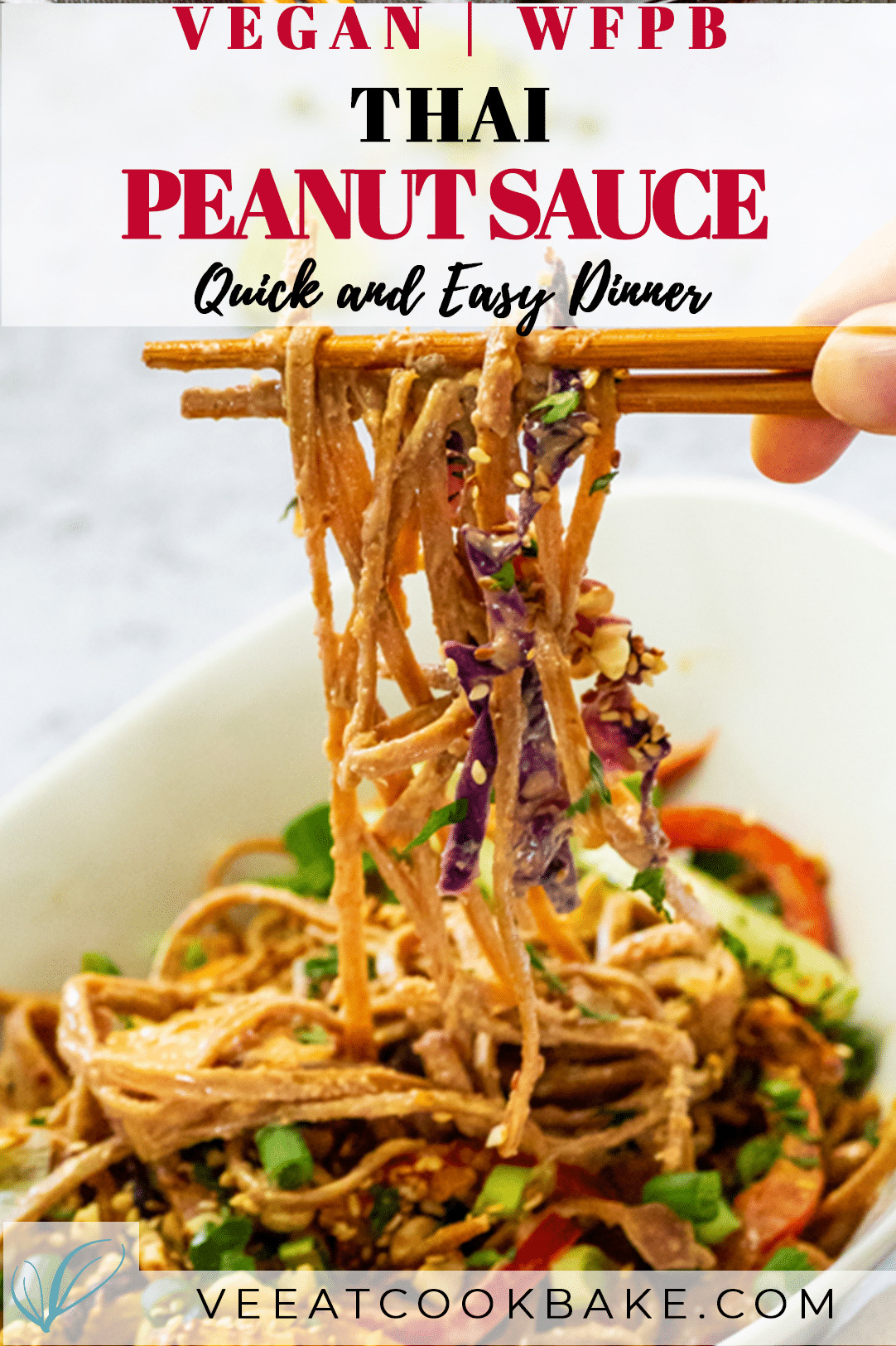 Have you tried the recipe?
If you tried the vegan Recipe, be so nice ♥ and let me know by rating the recipe and writing what you think about it in the comments. I would love to see your photo on Instagram or Facebook. To do this tag me with @veeatcookbake and my hashtag is #veeatcookbake. So that I can see your creation. Did you know you can add photos on Pinterest under the recipe Pin? I can't wait to see a photo of your creation there. You find me with @veeatcookbake.