Vegan Chocolate Brioche Buns - these vegan chocolate rolls are soft, airy, pillowy and full of delicious chocolate. These breakfast rolls will make you addicted. Prepared from airy whole wheat yeast dough and chocolate chips, these chocolate brioche buns are not just taste delicious for Easter. These airy, fluffy chocolate brioche rolls taste like the baker's only without milk and egg. Are you looking for something else for your Easter brunch? Then make little bunnies out of these delicious chocolate buns.
vegan | vegetarian | egg- free | dairy-free | lactose-free | sugar-free | oil-free | wfpb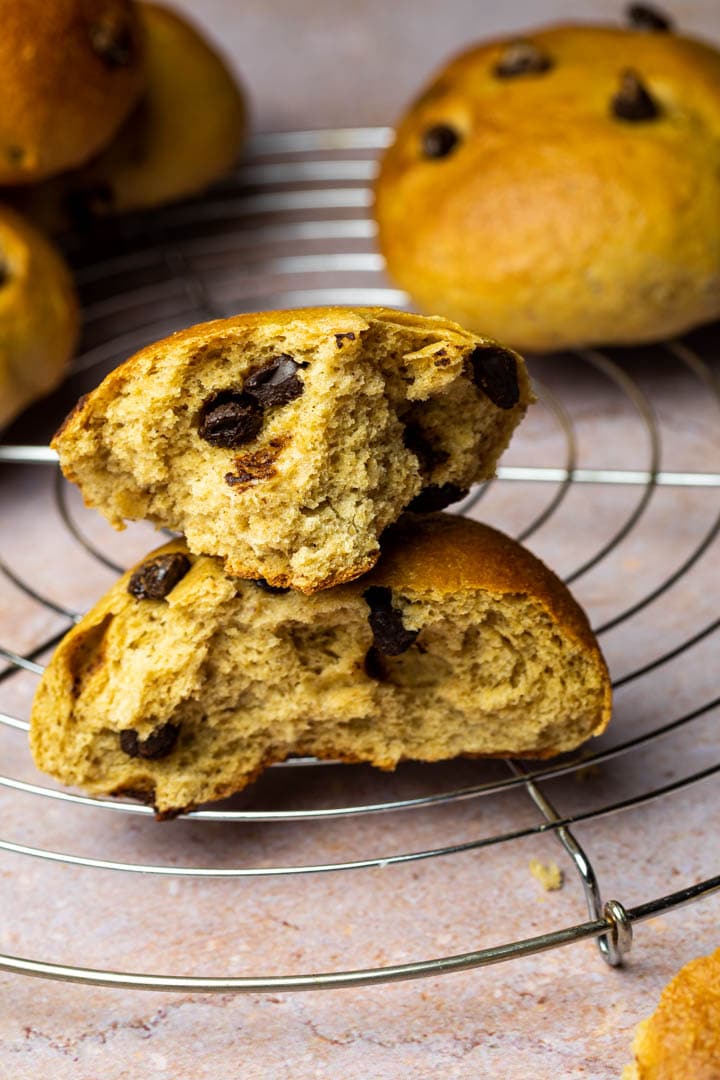 Here in Germany you can buy so many delicious pastries and breads from the bakery and one of them is airy chocolate brioche buns. However, most baked goods like these rolls are not vegan. And so that we can still enjoy such great rolls, without milk, egg or other animal products, we can easily bake them from scratch.
And if you use a lot of chickpeas like us, e.g. for homemade hummus, you will surely have plenty of Aquafaba, the drained water of canned chickpeas. Here you have a delicious breakfast recipe to use this great miracle water.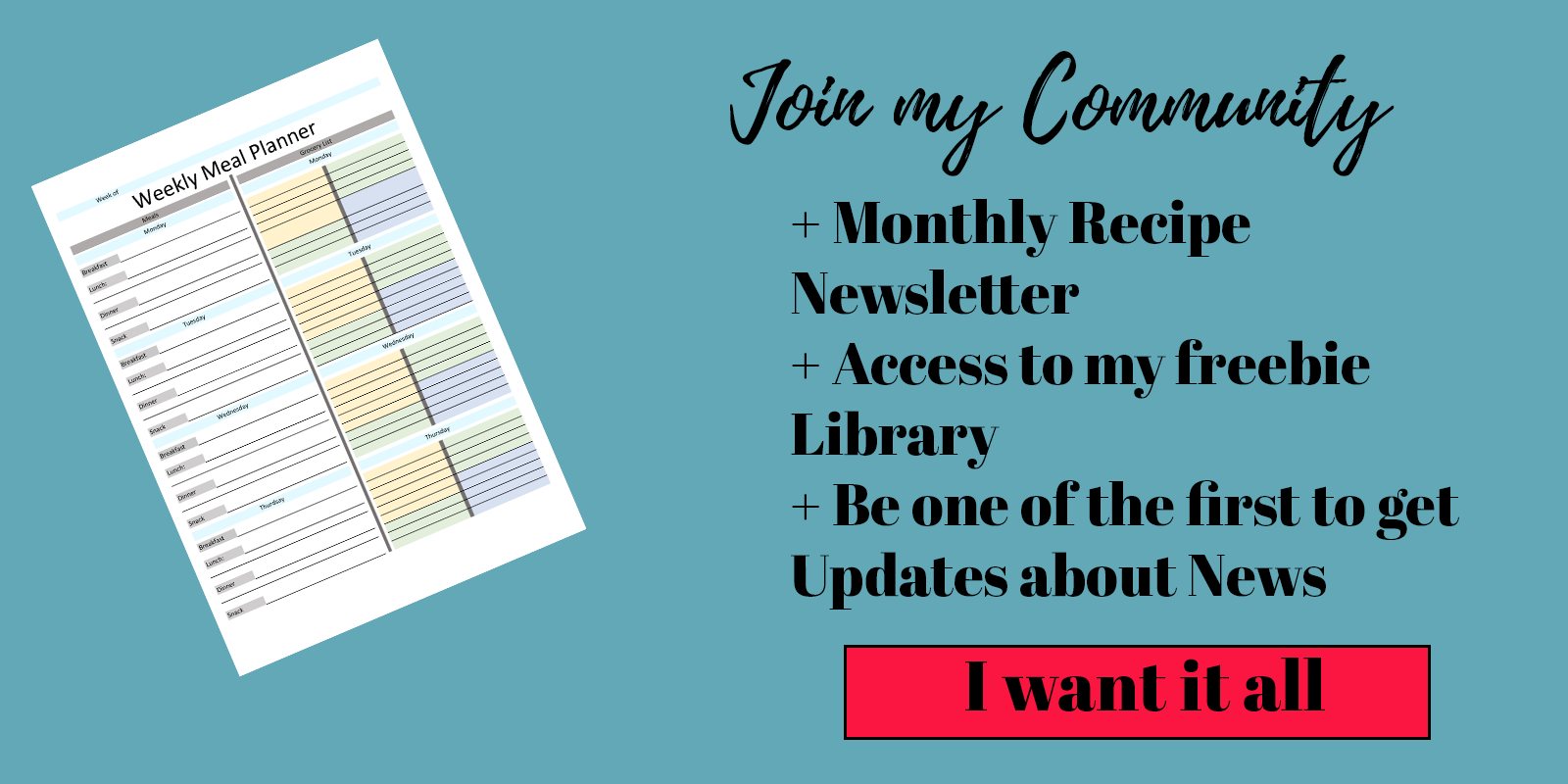 What do you need to bake these delicious airy vegan chocolate brioche buns?
You honestly don't need a lot of ingredients and you might even have most of them at home. Here is a small overview for you of which ingredients are required for these vegan chocolate brioche buns:
Fresh yeast or dry yeast
Flour (whole grain or ap)
Maple syrup
Aquafaba, beaten like egg whites
Almond milk, lukewarm
Cashew butter or blanched almond butter + water
Chocolate chips
Aquafaba + milk for brushing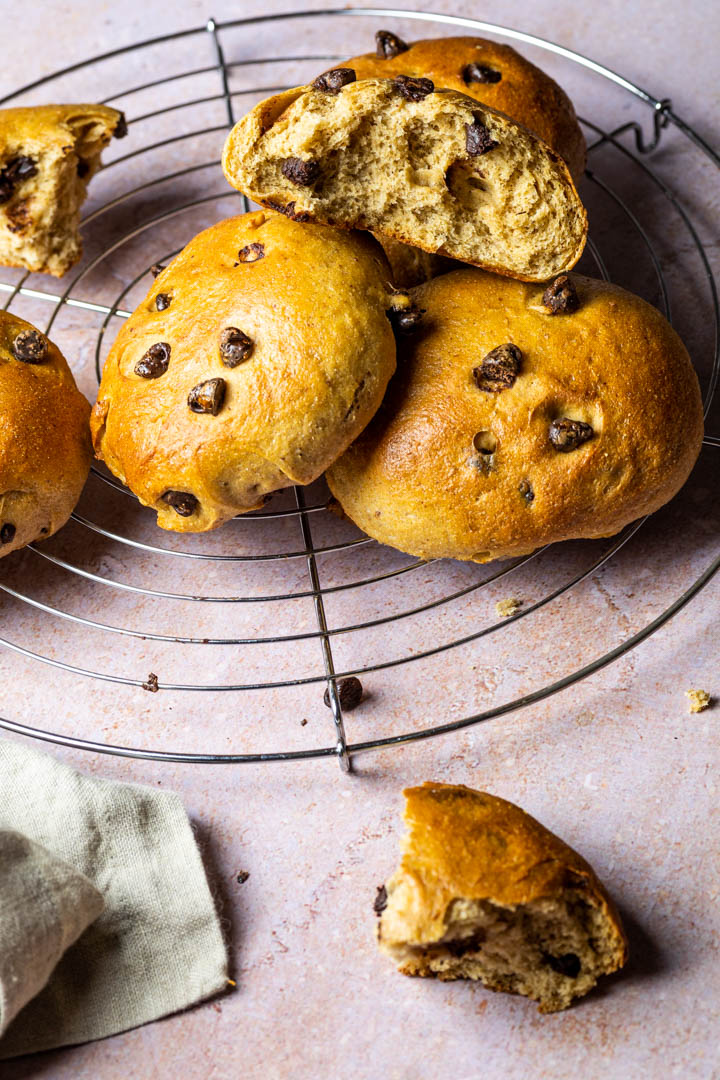 How do you prepare these chocolate buns?
Start the evening before.
First, take warm water and add the yeast and maple syrup. It doesn't matter here whether you use fresh or dried yeast. Stir the yeast mixture vigorously and let it stand for approx. 10 min. Now you can prepare the remaining ingredients for the starter. When you see the yeast working, put the flour in a mixing bowl and mix it with the yeast water until well incorporated. Let it stand at room temperature for 12 hours or overnight.
The next day:
Mix the cashew butter with the water until it is creamy and add all the ingredients incl starter to the flour in a bow for a stand mixer with a kneading hook. Now knead the dough for about 10 minutes until it is smooth and soft. This will make the dough rise better later.
Now knead the chocolate chips in.
Let the dough rise for an hour. In that time, the dough should be twice as big.
Knead the dough again briefly. And divide the dough into 8 equal pieces. Shape chocolate buns out of it. To do this, knead the dough so that the smooth side is upwards.
Now put the rolls on a baking sheet lined with baking paper, which fits in the fridge. Leave the rolls covered in a warm place for about 30 minutes and then put them in the fridge overnight. The next day, you can take the rolls out of the fridge and let them warm up to room temperature.
Preheat the oven to 350°F (185°C).
Coat the rolls with the Aquafaba almond milk mixture and bake the rolls for approx. 25 min. Check the color of the rolls every now and then. They shouldn't be too dark and not too light. Baking times vary for each oven.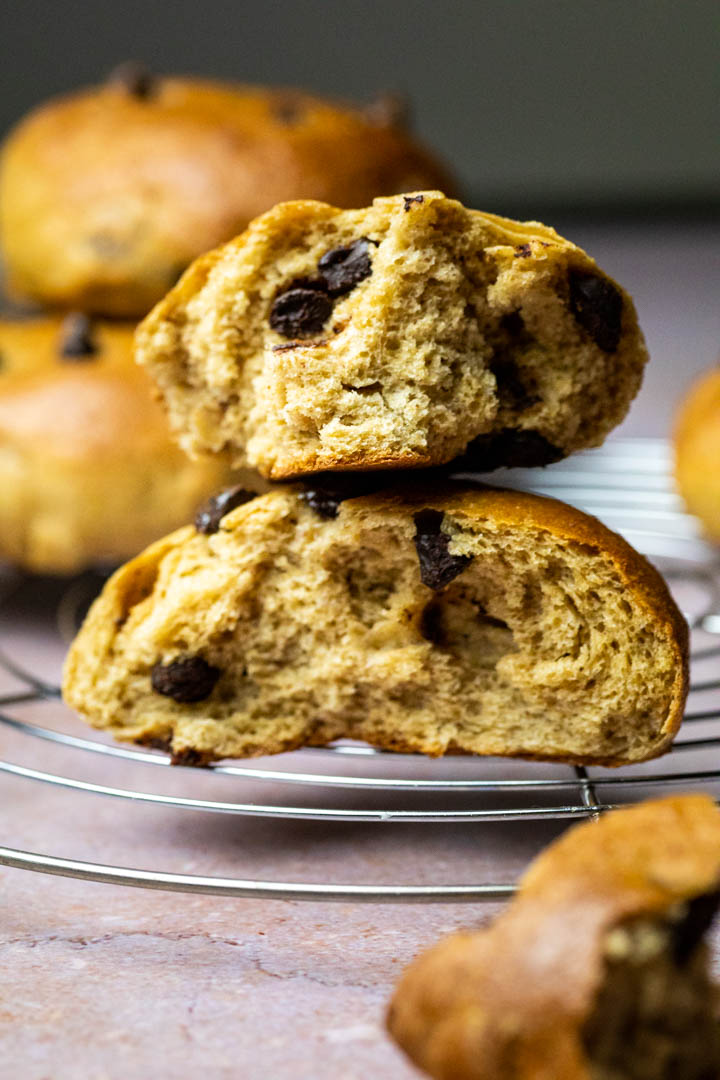 Can you prepare the vegan chocolate rolls gluten-free?
Unfortunately I have no experience with it. If so, I would try a gluten-free baking flour mixture. So far I've tried the recipe with whole wheat flour and normal household flour.
What kind of flour should you use?
The fluffiest and softest are the rolls with normal household flour. We try to avoid household flour as much as possible and bake with whole spelt or wheat flour.
If you use whole grain flour, the rolls look something like the photos. Airy, but still a bit firmer than the chocolate brioche buns made from normal household flour.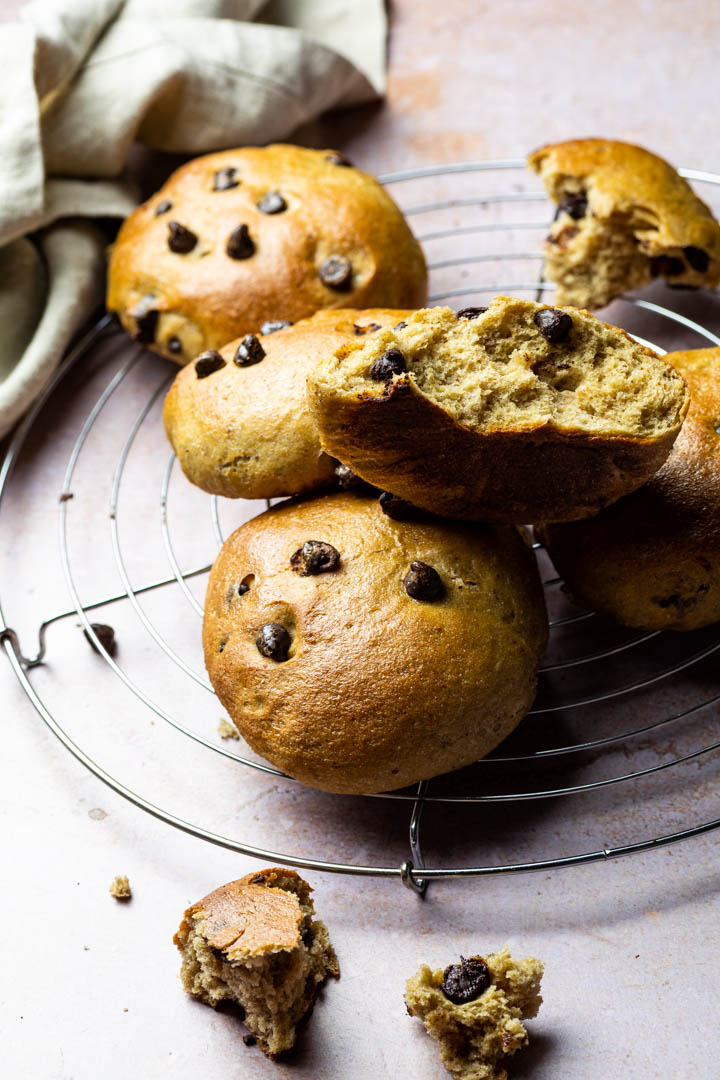 Which chocolate is best for vegan chocolate buns?
I use vegan chocolate chips for the vegan chocolate brioche buns. These are best processed into the dough.
If you don't have chocolate chips, just make sure you use vegan dark chocolate. Here I prefer to use a chocolate with a cocoa content of at least 70%. You can also just use your favorite chocolate.
Do not forget to Pin on Pinterest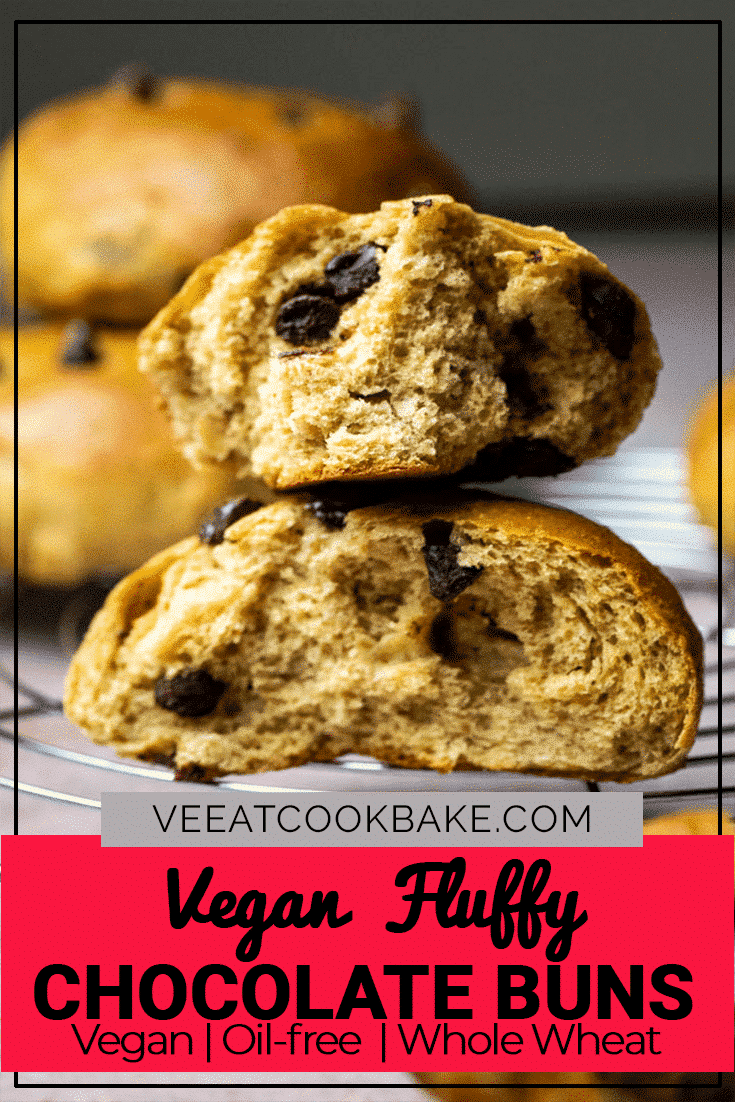 Have you tried the recipe?
If you tried the vegan Chocolate Brioche Buns, be so nice ♥ and let me know by rating the recipe and writing what you think about it in the comments. Tag me on Instagram too. I am @veeatcookbake and my hashtag is #veeatcookbake. So that I can see your creation. Did you know you can add photos on Pinterest under the recipe Pin? I can't wait to see a photo of your creation there. You find me with @veeatcookbake. I also would love to hear your feedback so I can share it on my social media channels.

This post may contains affiliate links and I may receive a very small commission if you buy through these links at no extra cost. Thank you very much for supporting Ve Eat Cook Bake! More information can be found here.
---