Raspberry Mojito Recipe is a refreshing cocktail prepared with fresh raspberries, lime, mint, rum and coconut sugar and is therefore refined sugar-free.
This flavored Mojito is a great alternative to the traditional Mojito and is a great raspberry rum recipe.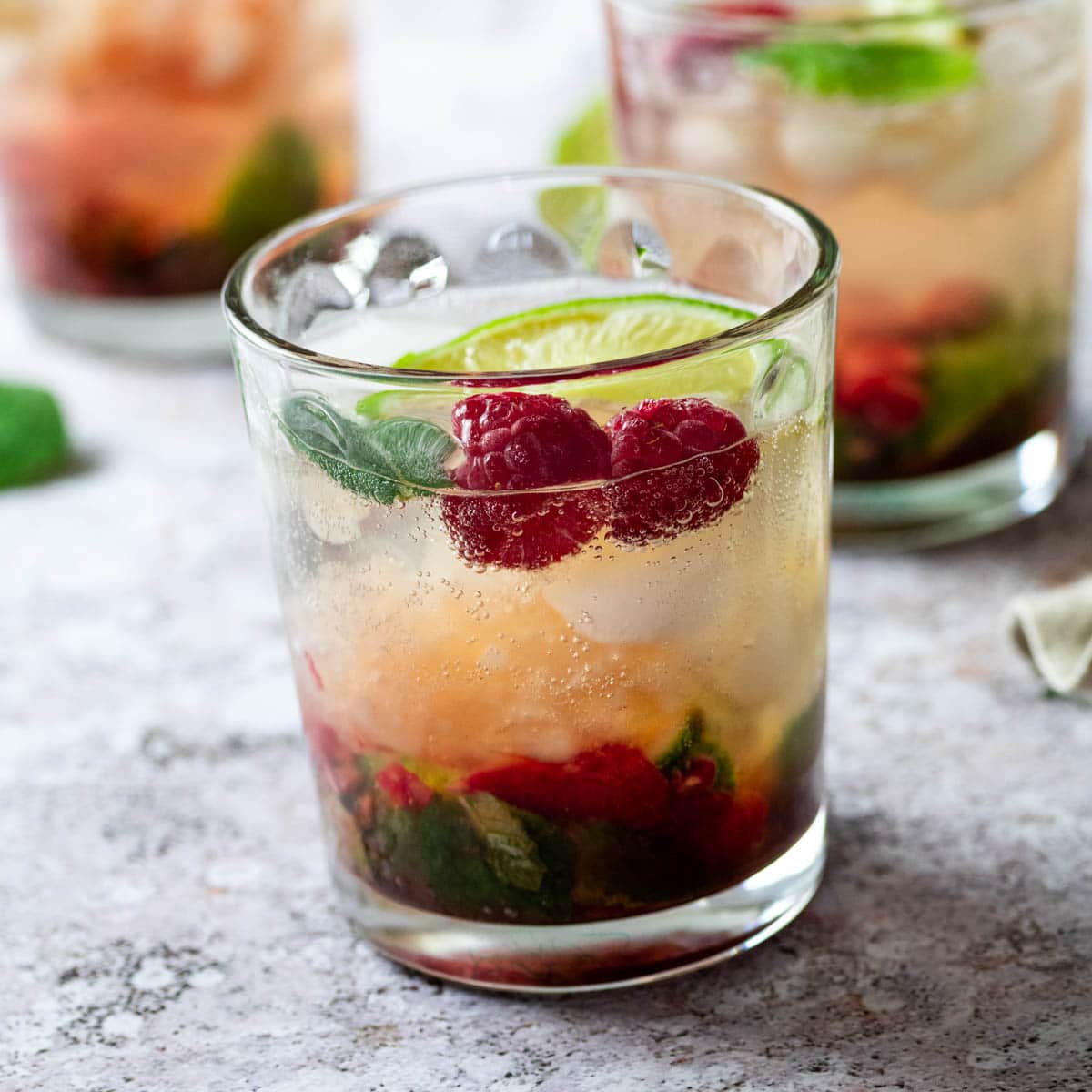 As an Amazon Associate, I earn from qualifying purchases. This post may contain affiliate links. Read More
This party cocktail is a perfect summer drink and a non-alcoholic variant is possible what we make for our kids. The classic Mojito cocktail is re-inspired with refreshing berries.
I think such refreshing drinks are great, especially in the summer. They are quick to prepare and you can make different mojito flavors.
This cocktail is ready to serve within 5 minutes.
If you have a summer party or a potluck and would like to serve a refreshing drink, then you should definitely remember this Mojito recipe.
You can make a non-alcoholic variant for children. That's how I handle it. Just leave out the rum.
What is a mojito?
Mojito is a traditional Cuban drink.
The classic mojito is made from white rum, sugar, limes and soda water and mint.
The combination of sweet with sour and the refreshing mint flavor make this cocktail so unique.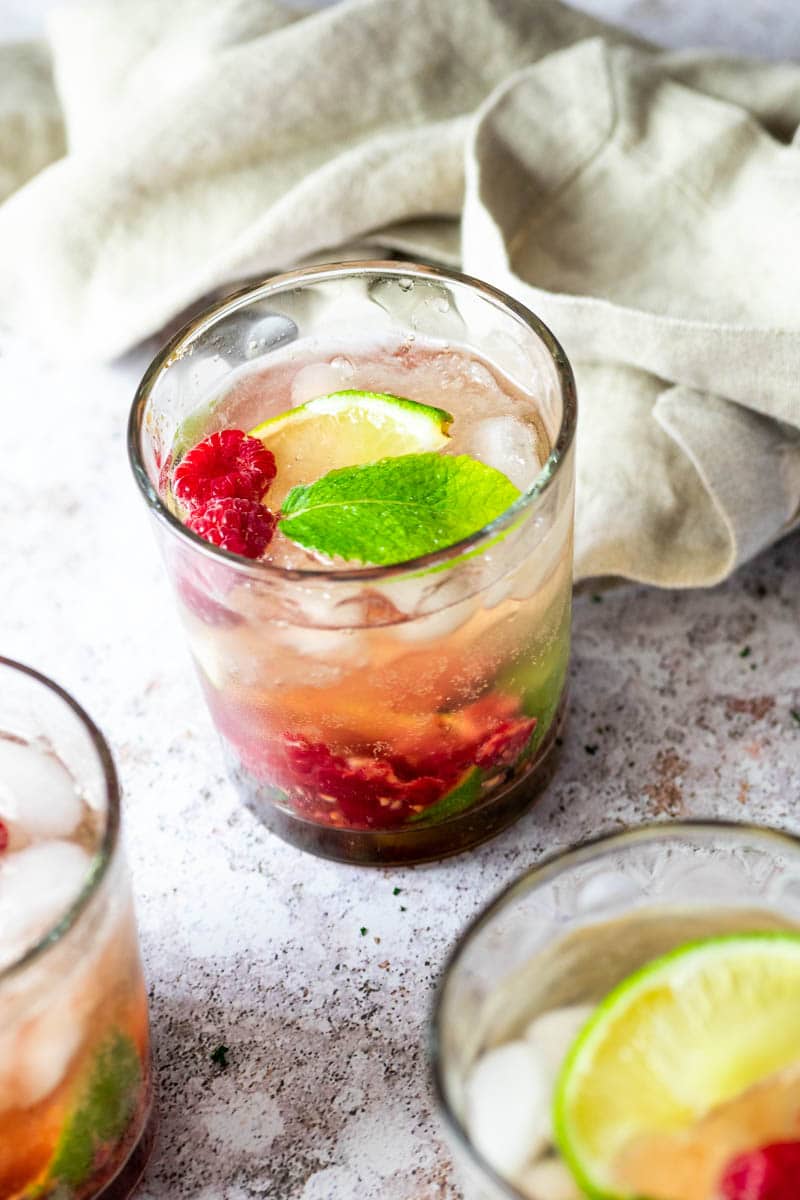 Ingredients
I use these ingredients to create this delicious cocktail. You can find the exact amount in the recipe card.
Raspberries
Mint Leaves
Coconut Sugar, Date Sugar or Maple Syrup
Lime
Ice Cubes
White Rum
Lemonade, Mineral Water
Can I use vodka instead of rum?
So far I've only prepared mojito with rum. You can of course try it out if you don't have rum on hand.
The traditional mojito is made with rum.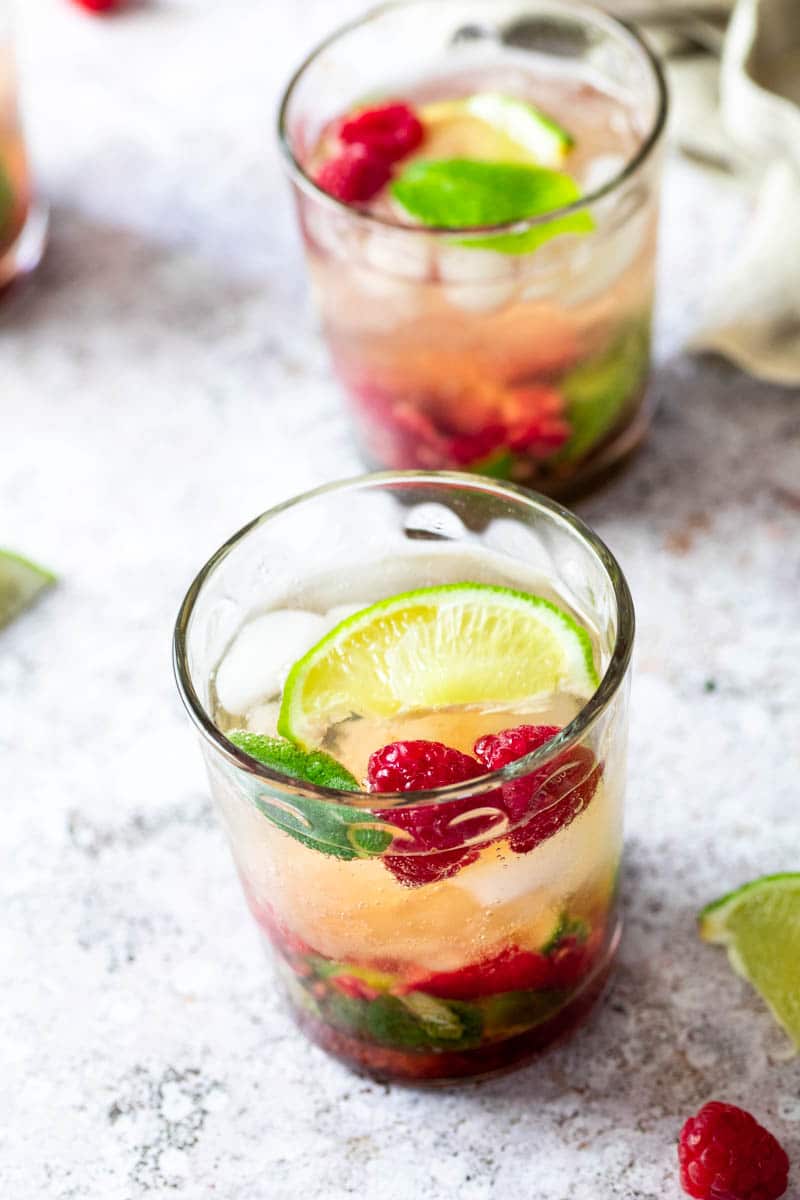 Instruction
Take a cocktail glass and add the raspberries, as well as the mint, lime and sweetener.
Now crush the ingredients with a mortar or the back of a wooden spoon. Add ice cubes, rum and sparkling water (soda water). Decorate it with fresh mint and raspberries.
Add a cocktail straw and briefly stir the cocktail so that everything mixes. You can also leave that to your guests. Isn't it often the case that you stir around in the drink with a straw?
Optionally, you can also use raspberry rum for more raspberry flavor.
Or juice some raspberries and then add a little dash. I left it as it is in the recipe.
Which straws are suitable for this?
We only use reusable straws at home. For our "daily use" we have silicone straws that my children have chosen. I bought such straws for cocktails. They are perfect for such cocktails.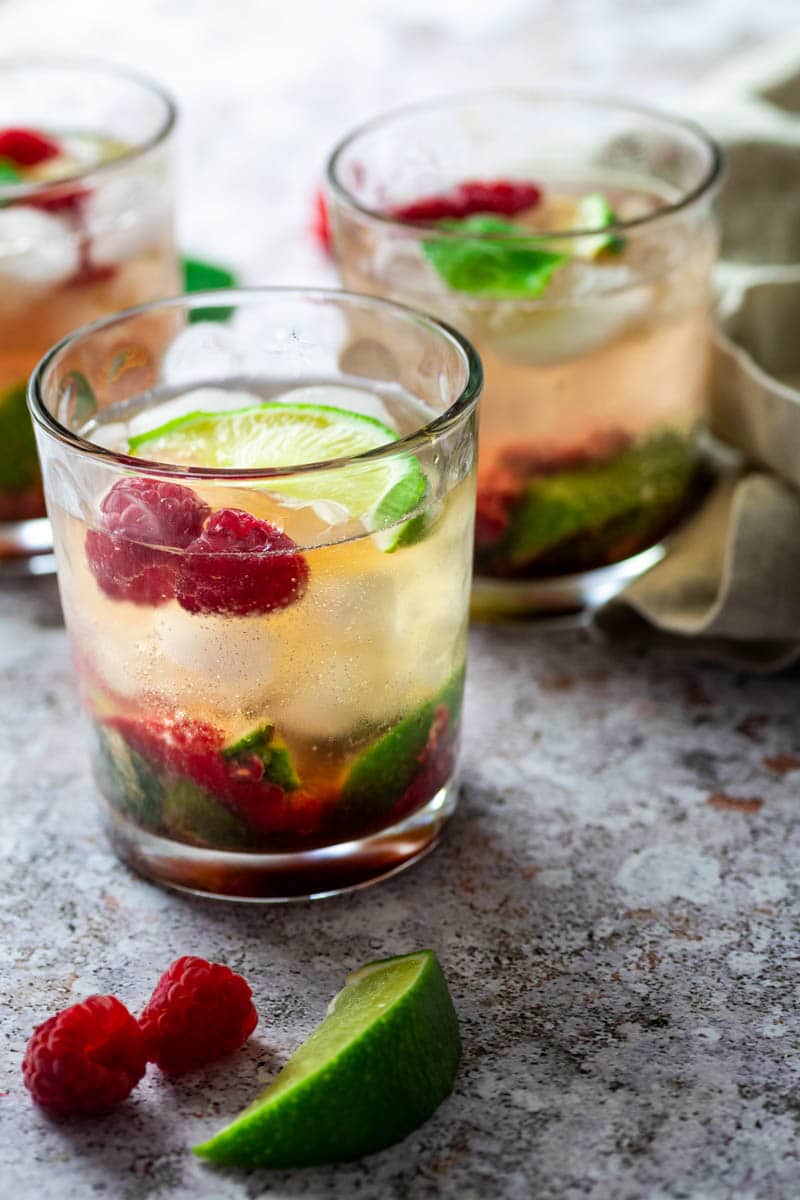 Tips:
Raspberries have many small seeds. If this bothers you, you can push the raspberries through a sieve and only then add them to the cocktail. I personally don't mind the little seeds.
Do not tear the mint leaves, but add them whole to the cocktail. Otherwise bitter substances may be released from the stems.
Use other berries to add variety.
I use a measuring cup with a volume of 250 ml to measure the ice. Or use an American measure cup.
More vegan Beverages
Strawberry Basil Lemonade
Vegan Eggnog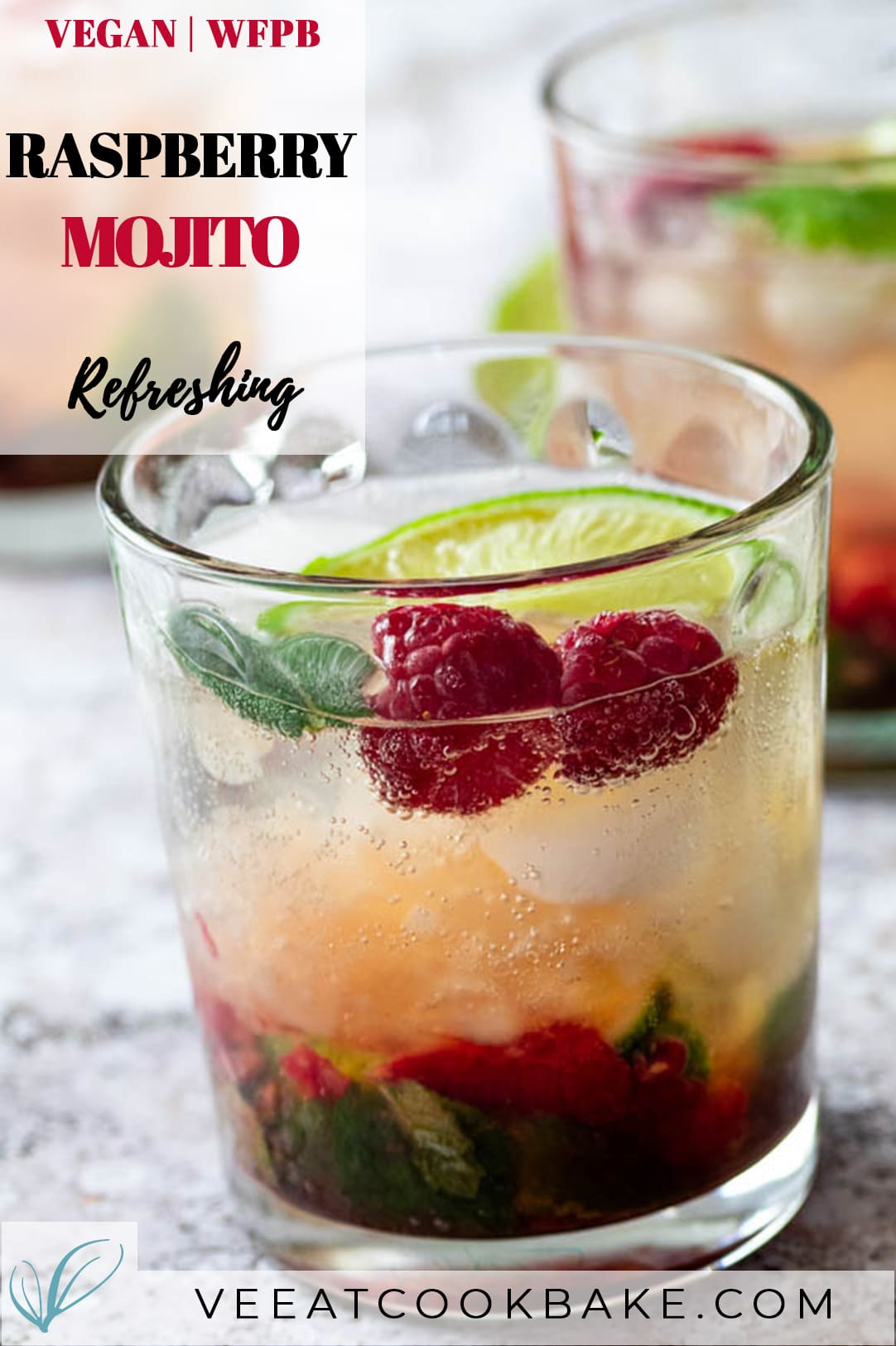 Have you tred the recip
If you tried the vegan Recipebe so nice ♥ and let me knw byrating the recipe and writing what you think about it in the comments.  I would love to see your photo on Instagram orFacebook. To do this tag me with @veeatcookbake andmy hashtag is #veeatcookbake. So that I can see your creation. Did you know you can add photos n Pinterest under the recipe Pin? I can't wait to see a photo of your creation here. You find me with @veeatcookbake