This post is also available in: Deutsch
*As an Amazon Associate, I earn from qualifying purchases. This post may contain affiliate links. That means if you click and buy, I may receive a small commission. Please see my full policy.*
Now at Easter we wanted to do a day trip with the children. Unfortunately, the weather is not quite play along and only Good Friday should be nice. So we did a trip  yesterday.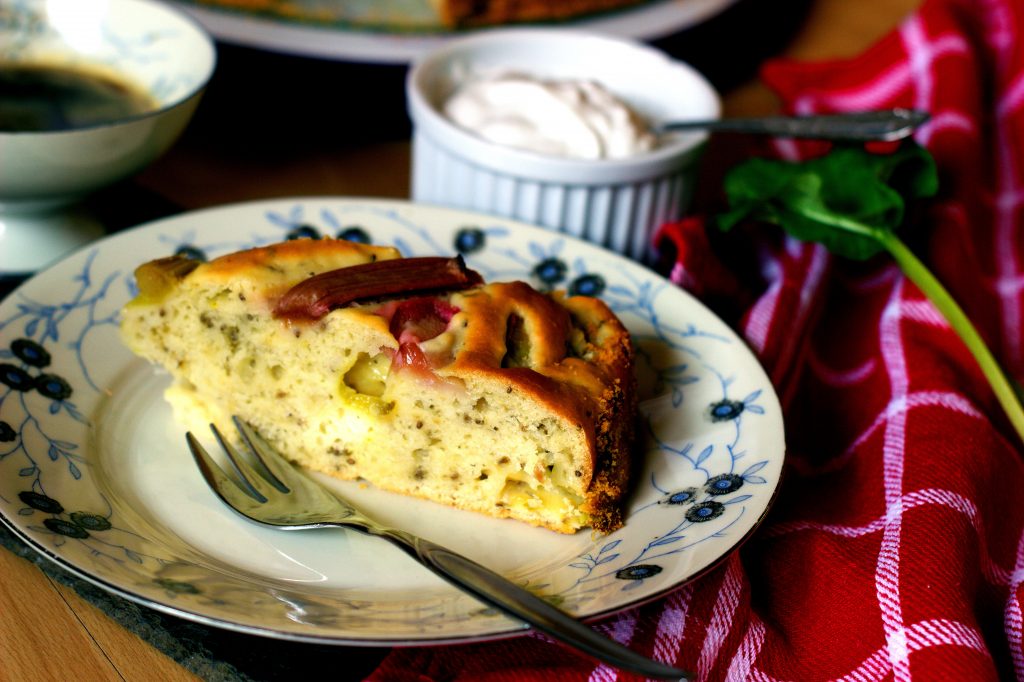 We packed lunch and a cake and drove into a Dinopark. My "oldest" is totally on dinosaur fan and has been hugely happy. So we needed a cake which we could eat with our fingers.  And the rhubarb I had home needed to be eaten. Quickly I made a pound cake with diced rhubarb.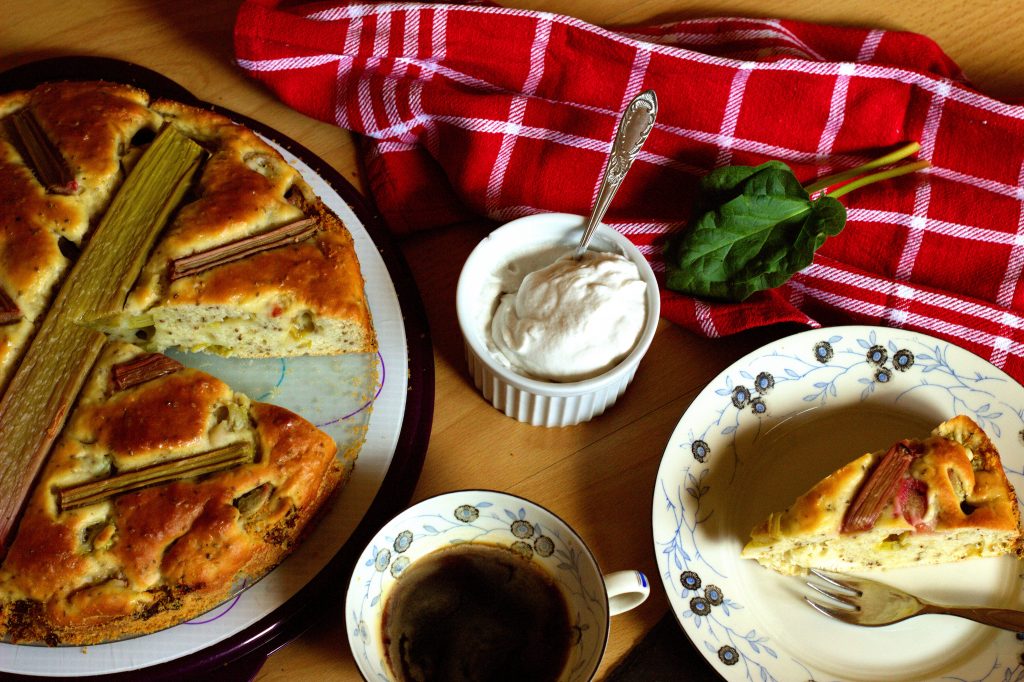 Who likes to eat rhubarb? As a child in my parents  garden we have eaten the rhubarb raw.  Or pudding with rhubarb compote. Simply top-notch ..

How do you prefer the rhubarb?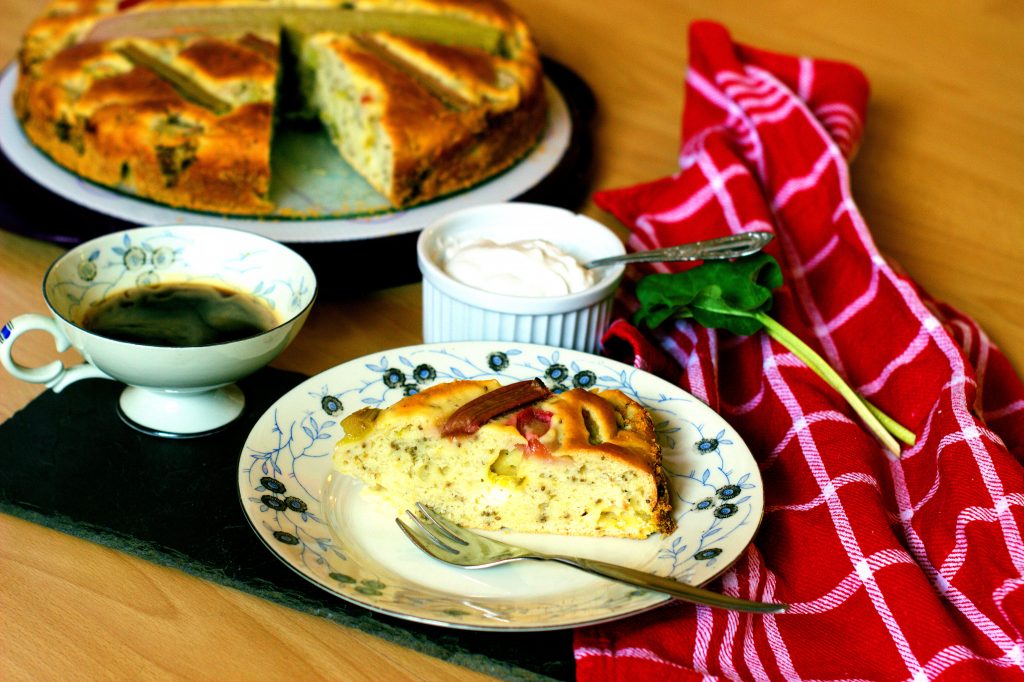 Since I have prepared a few things for the trip including a pasta salad and "cheese". Elsewhere more infos.
rhubarb pound cake
Recipe type:
Cake, Dessert, Breakfast, Brunch, Snack
Cuisine:
vegan, dairyfree, clean, oilfree, eggfree, healthy
Ingredients
400 g of rhubarb (about 4 sticks) cut into 1 cm wide pieces and sprinkle with 1 tbsp sugar
2 chia eggs
Wet ingredients:
150ml cashewcream
90g apple sauce unsweetened
135g yogurt unsweetened
Dry ingredients:
1 pck of vanilla sugar
300g spelt flour
1Pck baking powder
115g sugar
Instructions
Mix dry and wet ingredients in a bowl. Add the wet to the dry and add the chia eggs. Mix everything with a kitchen machine to a smooth dough.
Half of the rhubarb spread over it and press with the fingers into the dough. Sprinkle the remaining rhubarb over the dough and bake in the pre-heated oven at 175 ° Celsius top and bottom heat for 40 min.
Toothpick sample to see if the dough is through. Let the cake cool down and enjoy 🙂