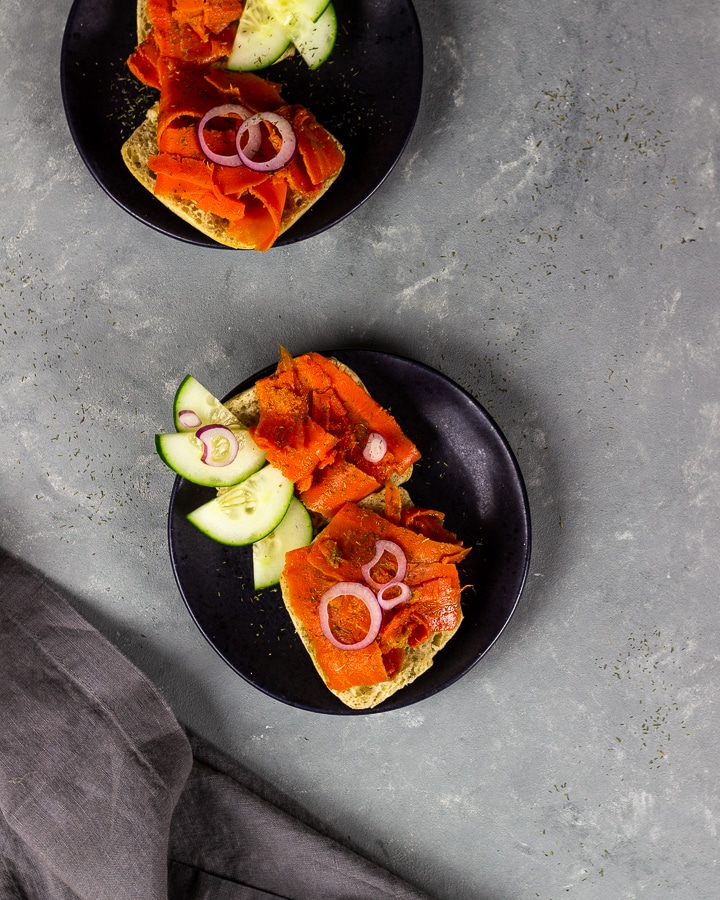 Smoked carrots (vegan smoked salmon)
Cuisine:
vegan, plantbased, oilfree
Author: VeeatCookBake
Prep time: 20 mins
Cook time: 20 mins
Total time: 40 mins
This vegan smoked salmon does not only taste great on bread. You can also use this to creamy sauces. There are no limitations to your fantasy
6 carrots (I take the thickest ones I have, otherwise the double amount)
2 tbsp vegetable broth
2 tsp liquid smoke
½ teaspoon Kelp powder
1 tsp salt
2 tsp apple cider vinegar
possibly Dill
First, the carrots are steamed with skin. Take a sharp knife and stab in the carrots, so you can feel if they are soft.
Meanwhile, put the remaining ingredients in a container with a lid, big enough for all the carrots.
When the carrots ar soft enough scrape the skin off with a knife, it should be easy.
Now you take a peeler and cut thin strips until the carrots are completely in strips. It does not matter if it is shorter and longer pieces.
Now add the carrots to the spice mixture and stir vigorously.
That's it 🙂
However, I like to let them stand overnight, so they get really the taste.
You can springle the carrots with dill before you serve them.
Recipe by
Ve Eat Cook Bake
at https://veeatcookbake.com/smoked-carrots-vegan-smoked-salmon/